Today in Tedium: Zombies used to freak me out. I'm not sure if it was from inadvertent exposure to various zombie films or reading too many scary stories as a kid. Either way, the very idea of a lumbering, mindless abomination haunted my psyche for years. But after some time, even that fear dissipated and I developed a new appreciation for their value as a storytelling device and myth. Every once in a while, Ernie hands me the reins of Tedium for the holidays. This year, he suggested doing something we haven't visited in some time: a novelty song deep dive. After some discussion of potential candidates, we settled on a Harry Belafonte classic, "Zombie Jamboree (Back to Back)." This issue is going to take a slightly different track, however, and add a few layers to the story that transcend the song itself. If you like these sorts of pieces, drop us a line if there's a song you want us to dive into (it doesn't have to be a novelty tune). But for now, grab your survival gear and head for higher ground because today's Tedium is all about zombies and dancing with the undead. — David @ Tedium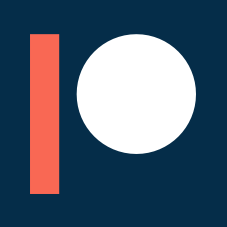 Keep Us Moving! Tedium takes a lot of time to work on and snark wise about. If you want to help us out, we have a Patreon page where you can donate. Keep the issues coming!
We accept advertising, too! Check out this page to learn more.
1953
The year Lord Intruder (Winston O'Connor) recorded "Jumbie Jamboree" as the B-side to his song "Disaster with the Police." He apparently had the words to the song printed in a calypso book prior to recording the song some time later. Along with Lord Invader, Lord Intruder was one of the first well known Calypso artists to become better known and acclaimed outside of Trinidad. The two are often confused as being the author of the original "Jumbie Jamboree." Perhaps the most interesting thing about the song is that while it's often attributed to Lord Intruder, the song was penned by Conrad Eugene Mauge, Jr. … who may have also been another pseudonym for Lord Intruder. Mauge was also a songwriter, PhD, and author of several books. Information is tough to find in this regard, but it all just adds to the song's charm and legacy.
A vinyl record of "Jumbie Jamboree" by The Wailers. The song, for decades, has been a popular cover. (Muzik City Discos/Facebook)
Rising from the musical dead
When it comes to songs about Halloween—or celebrating the spirits and such represented by Halloween—there isn't much out there. "Mr. Ghost Goes to Town" and "Old Man Mose" notwithstanding, the holiday simply doesn't inspire musicians quite as Christmas does. The supernatural, folklore, and the world beyond our own, however, do provide great inspiration for all sorts of art, culture, and pop culture. Sometimes the monsters and ghouls in the songs/stories serve as allegories. Other times, it's a story about something supernatural. Either way, a song like "Jumbie Jamboree" is celebratory and fun. But according to an essay by musician Jim Moran, it probably has another meaning: poking fun at expatriate Caribbeans living in New York.
With tongue in cheek lyrics ("Zombies from all parts of the island, some of them was a great Calypsonians") specifically mentioning certain Caribbean traditions ("although the season was Carnival, we get together in bacchanal"), it makes a sort of sense that the writer is having some fun here.
It's interesting to think the song we know today wasn't originally wasn't even about zombies. Really, the song was never meant to be about those brain-eating, lumbering zombies you see in the movies. Originally, the song was called "Jumbie Jamboree."
Per Caribbean folklore, the Jumbie mentioned in the title is actually a type of spirit. "Jumbie Jamboree" saw some success in Calypso tents and various performances and eventually became popular among other Calypso artists.
In 1956, the lyrics about Jumbie were replaced with the lyrics about zombies and the song underwent one of its many permutations as Calypso artists made it their own.
Even then, the zombies aren't the brain-eating variety. They're more like the zombie of Haitian folklore. There's nothing menacing or scary about the zombies in the song and it captures an aura of joy consistent with a great deal of Calypso music. The song became quite popular and several musicians tried their hand at playing it, including calypso king Harry Belafonte.
Per the Library of Congress entry for his album Calypso, Harry Belafonte actually considered himself a folk singer in a 1957 interview. His music and the stories he told in his albums and on stage represented folk music from around the world—something that would remain constant throughout his career. Belafonte spent a significant amount of time throughout his life trying to make the world a better place. He participated heavily in the Civil Rights Movement, eventually retiring from music to focus on his humanitarian pursuits.
He liked to play music from just about anywhere in the world and chose his songs carefully. He captured audience emotion and artistic sensibilities in his songs, desiring to challenge as much as entertain. He told The AV Club in 2011:
I think art, in the best sense of the use of art, the first sense to be deeply touched is emotion. The intellectual reasoning comes a little bit after the fact. I would like to be the instrument that challenges your point of view, especially if it's one that's prejudiced toward the negative. How do I step into your space and say, "Beyond what you think I am, let me reveal to you who I am. And part of who I am is that I delight in your song. Let me express that to you by singing it."
Throughout his career, he worked extensively in film, on TV, had over 30 albums, and spent a week guest hosting The Tonight Show in 1968. Belafonte is just awesome all around.
So taking a chance on an old song about dancing zombies really wasn't out of character for him. And in true Belafonte style, he took the song, ran with it, and made it into a staple of his live performances.
25
The highest chart position of Harry Belafonte's 1962 album, The Many Moods of Belafonte reached that same year. A ten song monaural LP, the album features a much smaller band of musicians than some of his previous work. It's a very focused record, with a strong sense of joy and a powerful energy flowing throughout each song. Belafonte also covers a wide variety of material from all over the world, making it the quintessential Belafonte LP. Of course, it also features the first appearance on a Belafonte record of a certain song about partying undead …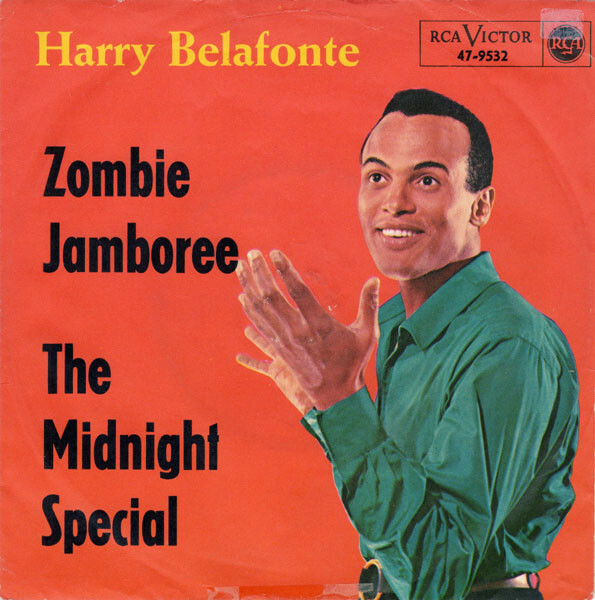 How the King of a Calypso breathed new life into a novelty tune
Sometimes, movies and pop culture have a way of staying fresh in our memories despite two, three, or four decades passing since a film's initial release. Some movies are just associated with Halloween. Other than the black & white classics or silly B-movies you'd find on something like Elvira's Movie Macabre, some films are associated with Halloween or considered classics in an abstract way. When's the last year you can remember not seeing movies like Ghostbusters, A Nightmare on Elm Street, Night of the Living Dead, Hocus Pocus, and Friday the 13th being played on TV, advertised online, or seen merchandise relating to them? Another 1980s film, Beetlejuice, is still consistently popular.
People might even associate Belafonte's rendition of "Day-O (The Banana Boat Song)" with Halloween due to its inclusion in the popular Tim Burton film. But he'd been performing the song since 1956 and it had absolutely nothing to do with Halloween.
Not that Belafonte didn't mind. He loved being part of Beetlejuice. He recounted to Pitchfork how he received a call from David Geffen circa 1987:
I never had a request like that before. We talked briefly. I liked the idea of Beetlejuice. I liked him. And I agreed to do it. What was particularly attractive was that he wanted to use my voice.
While the songs included in that motion picture are fantastic, they decidedly aren't Halloween songs. "Zombie Jamboree" on the other hand is a delightful romp with a calypso beat.
With lyrics like "One female zombie she wouldn't behave, see how's she's dancing out of the grave" followed by "In one hand she's holding a quart of rum, the other hand is knocking a conga drum" it's hard not to have a smile on your face as you listen to Belafonte sing the tune and shift into the chorus.
In Belafonte's capable hands, "Zombie Jamboree" became a bonafide sing-along song that was in high demand at his concerts, supplanting another Belafonte classic "Matilda."
The song represents the sort of thing that lends itself well to audience participation during a concert. But more than that, Belafonte's performances clearly captured the imaginations of listeners. He'd go on to rework the song several times for various other albums. We're partial to the Calypso in Brass version, with it's phenomenal punchy brass and fun performance.
The Who's Gonna Be Your Man version takes a more subdued approach to the song, with some interesting back up vocals and a more pronounced percussive performance.
Of course, you haven't heard "Zombie Jamboree" until you've experienced Belafonte's 1964 Live at the Greek Theater performance. What begins with an extended instrumental performance quickly evolves into a magnificent crowd sing-along. It goes on for almost 17 glorious minutes, with tons of laughter, singing along, extra verses, and a few more of those awesome instrumental breaks. Belafonte has some fun interacting with the audience, cracking works, and generally having a good time.
five
The number of versions of "Zombie Jamboree" Belafonte recorded throughout his career. Different versions came out on various albums in 1962, 1964, 1966, 1972 and 1974. The song would also feature in many of his live performances (on stage and television).
The world's most famous zombie-themed cover song
Harry Belafonte, by all accounts, is an amazing man and his version of "Zombie Jamboree" is essential for Halloween listening. But he's not the only one to tackle the famous Calypso tune.
There are, of course, many other versions of the song. King Flash & Calypso Carnival performed a pretty faithful rendition on their album Calypso Carnival. Lord Jellicoe & His Calypso Monarchs recorded a fantastic version featuring a clean electric guitar (complete with a tasty guitar solo toward the end) and a steady beat played on the bongos in 1967. The song takes some creative liberties and name drops several members of the band.
And then there was that time Paul Simon recorded his own version under the name Jerry Landis. It's pretty upbeat and definitely sounds like a young Paul Simon. It certainly isn't Graceland-caliber, but aptly demonstrates Simon's willingness to embrace different genres and experiment musically.
The 1960s were an interesting time for the blending of novelty and the nascent genre of Rock & Roll. Look no further than bands like The Coasters, who were known for their humorous tunes or folk groups like The Kingston Trio, who never shied away from playing a novelty song or three. They performed my personal favorite, "The Jolly Green Giant" (and if you ask nicely, dear readers, I'll upload a cover version of it I performed in 2004 to the internet). They're also responsible for "M.T.A", "Merry Minuet", and their own rendition of "Zombie Jamboree."
On the recording, Trio member Dave Guard (who sadly passed away in 1991) introduces the song as being written by a famous Calypso composer/performer named Lord Invader and His 12 Penetrators instead of mentioning Mauge or Lord Intruder at all.
It's a decent rendition of the song, but doesn't hold a candle to Belafonte's version. There's a weird harmony vocal on the song that makes it feel very folky and it sees the members of the Trio acting goofy on stage. Go figure. It was kind of their thing and it only enhances the song's fun factor.
Another famous Harry—Harry Nilsson—sort of quietly covered the song on one of his late-career albums. 1976's ...That's The Way It Is, ostensibly named after Walter Cronkite's famous sign-off phrase, was a bit of an anomaly for the man who was famous for his golden voice. Nilsson's music is remarkable and his career is a bit of an outlier in the world of music. Per the 2010 documentary Who is Harry Nilsson (And Why is Everyone Talking About Him?)—along with numerous anecdotes from throughout his career—Nilsson was one of the few artists who had great success without performing many concerts or ever touring. His original songs inspired generations of musicians and his cover tunes (although we really should say "albums") are even more legendary. Nilsson Sings Newman, anyone?
During his time making the album Pussy Cats with John Lennon (which coincided with Lennon and Nilsson's "Lost Weekend" period), he ruptured a vocal cord and never fully recovered.
Like the earlier LP, A Touch of Schmilsson in the Night, the album consisted predominantly of cover songs (although there are two original tracks). Unlike Touch, ... That's The Way It Is felt more like reworked versions instead of straightforward renditions and each track features Nilsson's trademark charm.
There's a piercing steel drum playing a melody throughout as Nilsson affects an almost zombie-ish growl during the first verse. The chorus is more joyous, supplying listeners with a helping of Nilsson's trademark exuberance as he sings the Calypso standard. It's a faithful rendition that enhances the legacy of the original.
The ending starts a haunting segue into the next track—a reprise of the title track, and also the album's last tune—which is perhaps fitting conclusion to the unbridled fun the song encapsulates.
1992
The year Boulder, CO based jam band Leftover Salmon released their album Bridges to Bert, which featured their own version of "Zombie Jamboree." What really sets it apart from any of the other covers on the list is how faithful it is to the song's Calypso origins while adding a dimension of zydeco with a dash of bluegrass flair. Colorado brought plenty of great jam bands to the music world—we like to jam here in the Mountain State—and Leftover Salmon is still active today. Thanks to the Internet archive, you can enjoy their live music anytime, anywhere, for any reason at all.
A resurrection in a cappella
Except for the notable exception of Todd Rundgren's 1985 album A Capella and some of the stuff both Zappa and The Persuasions did at various times, I am not a fan of a cappella music in general. You couldn't get me to sit through a Pitch Perfect film if you paid me (well, technically I did get paid once to watch part of them but you know what I mean). But for some reason, it's popularity endures—largely thanks to the internet.
Belafonte's version "Zombie Jamboree" is a magnificent representation of the Calypso genre and celebration in its own right. As we revealed above, other artists did their own unique versions, often to an excellent effect. Regardless of their rendition being more folky or more Calypso, they stayed true to the spirit of the song. But at some point, the popularity of Calypso music waned and some classics were reworked by later groups into different genres.
Eventually, "Zombie Jamboree" transitioned from a Calypso song to an a capella number.
One quite famous a cappella group re-tooled the song and slightly altered the lyrics.
When they weren't asking the age old question, "Where in the World is Carmen Sandiego?" or extolling the benefits of a cup of Folgers coffee in the morning (it's the best part of waking up, you know), New York City's somewhat famous Rockapella made their own unique cover of the song.
Premiering on a PBS special called Spike Lee & Co.: Do It A Cappella, the group performed alongside the amazing Ladysmith Black Mambazo and the dynamic Persuasions in an excellent concert. The song got them noticed and catapulted them into stardom. One could argue there'd be no "Carmen Sandiego" theme or Folgers commercial without having made their mark with "Zombie Jamboree" first.
It wasn't unusual for the band to do something like that. According to group tenor Robert Altman, they tried to branch out into different styles regularly. He told the Hartford Courant in 1992: "We tried to use different styles of music. We got Tito Puente to play salsa on one track and Eileen Ivers to play on an Irish folk tune. Rockapella always bounced around from rock to jazz to funk to soul."
Rockapella's version is fairly well-known. But apparently, the song later became a favorite of various Ivy League a cappella groups at some point. Both Harvard and Dartmouth a cappella groups had it in their repertoires at one time or another.
As recently as 2011, The Blue Penguin Vocal Band threw their own a capella version into the mix. It's…a thing that exists on YouTube for those interested in such things. While the a cappella phase of "Zombie Jamboree" is probably not quite over, the song's legacy will continue to make it a holiday favorite for years to come—but only if Harry Belafonte is the one doing the singing (seriously, his versions are the best).
"You might have heard the song 'Zombie Jamboree' by Rockapella, but that song actually dates back to the 1950s."
— Dr. Demento, introducing the King Flash & The Calypso Carnival version of the song on his October 24, 1999 broadcast. Sadly, my cassette of this show—originally recorded on my little Sony cassette deck from Colorado Springs' 103.9 The Eagle—turned to dust a few years ago, but anyone can still listen anytime online. Dr. Demento has played various versions of the song nearly every year on his show since 1975. His audience tends to favor the goofiness of the Rockapella version, but on this particular broadcast he reached way back into the archives to play the King Flash classic.
As I write this piece, I'm dealing with a bad sinus and ear infection, which to be honest made me feel a bit like a zombie myself these past few days. While I did choose the time to learn "Zombie Jamboree" on the Old Harmony acoustic (the chords are G, C, and D with a neat little Gmaj7 flourish somewhere in the mix if you were wondering), I won't be attending any zombie dance parties—or zombie walks, for that matter—it's fascinating to see how the idea of the zombie continues to evolve over time.
Zombies are certainly ingrained in modern pop culture these days and have changed significantly from their Haitian origins. Whether it's in films, books, or video games, creative people are always finding new ways to reinvent the monster. And it isn't always in abjectly horrific or disgusting ways. There are plenty of academic papers and think pieces on the subject of zombies
The enduring legacy of "Zombie Jamboree" as a Halloween song and as a delightful another example of Harry Belafonte's wonderful performances seems like it's destined to go down in history as the definitive version of this Calypso classic. Of course, it's no "Zombie Apocalypse Barbecue" or "Nudist Colony of the Dead"—but those are Terrifying Tedious Tales for another time.
From all of us here at Tedium, have a safe and Happy Halloween!
--
Thanks again to David for proving he is the master of the novelty song. Find this one an interesting read? Share it with a pal!