Hey all, Ernie here with a fresh one from David Buck, who's helping to highlight one of the great epic albums—albeit one that you might not have heard of if you're American. But it's a story very much worth checking out.
Today in Tedium: As a kid, I loved HG Wells, Jules Verne, Isaac Asimov, Robert Heinlein, and, well, pretty much any science fiction I could get my grubby little hands on. As time moved on, I discovered Spider Robinson—whose Callahan's Crosstime Saloon series remains one of my favorites today—and numerous other authors who would come to shape my love of the genre for years to come. But this isn't a story about that; this is a story about giant robotic tripods from another planet crashing down to earth, a strange tale of a madman preacher, and a narrator's cinematic journey—all in the inimitable style of the bombastic Jim Steinman-esque, rock opera that was so popular at the time. Join us in today's Tedium as we explore the enduring popularity of a one-off rock opera based on the most incredible science fiction story of all time: Jeff Wayne's Musical Version of The War of the Worlds. — David @ Tedium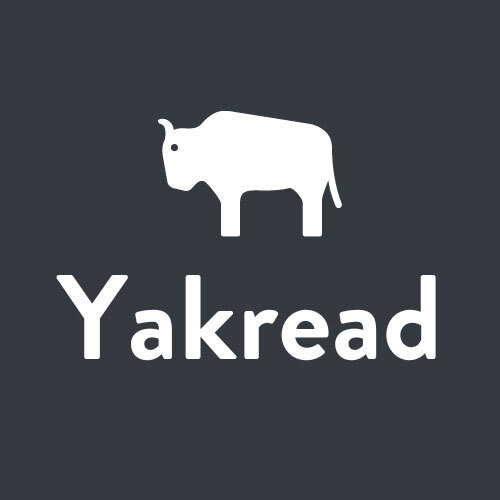 Keep up with your favorite newsletters. Yakread keeps your inbox tidy by putting all your subscriptions in a single daily digest. It also reminds you about unread posts that you might like, so it's OK if you don't read everything right away. Sign up for free.
1978
The year that Jeff Wayne's double album The War of the Worlds was released on CBS records. While Wayne never set out to create a magnum opus—he just wanted to set a story he loved to music—he ended up creating something that transcended its own creation. Despite some problems along the way—including funding issues and accidental tape mangling—the album finally came out after several years of production work. And it was a long-lived success. But to understand why the album was such a success, it's best to understand the landscape of concept albums and rock opera that existed in the late '70s.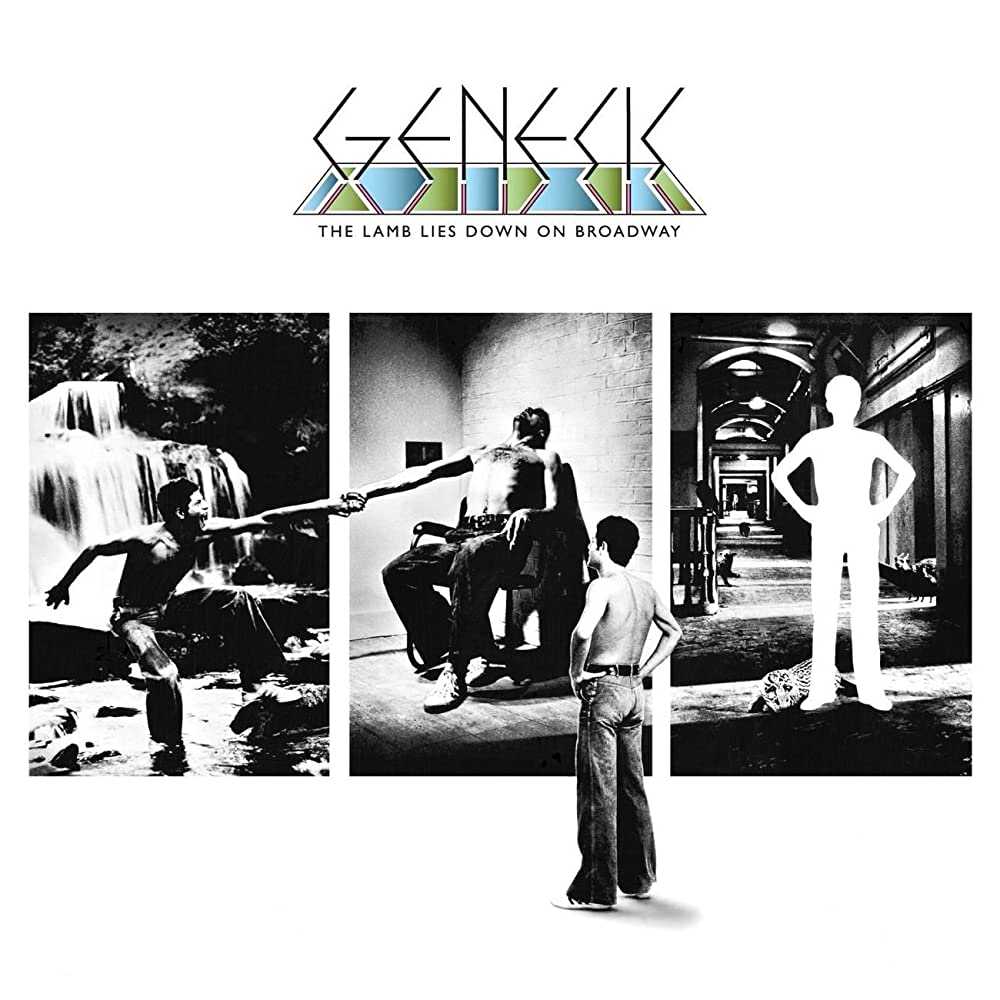 Concept albums and rock operas are a unique genre that deserve more recognition
Everyone has heard of the concept album and rock operas. They're larger than life. They're bombastic. Furthermore, they tell somewhat clichéd and tragic stories. They're loaded with exceptional music and musicianship. And, sometimes, they're pretty hard to get into.
Although Frank Zappa and The Mothers of Invention were practically doing conceptual works on every other record (their debut album, Freak Out, to my ears, feels like a double concept album), The Beatles' Sgt. Pepper's Lonely Hearts Club Band is largely recognized as one of the first true concept albums. As a Zappa and Beatles fan, I'm incredibly familiar with—and enjoy—both records immensely. But when you stop to look at rock history, it's apparent that concept albums and rock operas were something many bands experimented with for quite some time in the '60s, '70s, and '80s.
The Kinks were doing concept albums very early—and throughout—their career. Many of my favorite Kinks albums—Village Green Preservation Society, Soap Opera, Muswell Hillbillies, Misfits—are all concept albums. Genesis has plenty of concept albums and rock operas from earlier in their career, too (The Lamb Lies Down On Broadway being the most notable). The Who had Tommy in 1969. Harry Nilsson made The Point in 1970. And like we said before, the Beatles put out a little record called Sgt. Pepper's Lonely Hearts Club Band prior to any of those albums. Zappa and the Mothers of Invention did We're Only in It For The Money. And Pink Floyd (I'd absolutely say that The Wall qualifies as a rock opera too) had more than its fair share of magnificent conceptual records.
Even Warren Zevon came out with a cyberpunk concept album in the 80s called Transverse City. Although conceptual in nature, very few of these are rock operas that follow a cast or character across a sweeping, swelling story.
After some research, the consensus seems to be that the difference between a concept album and a rock opera is that the former is a collection of conceptually connected songs while the latter tells a story. Cool, cool. I'd probably buy that for a dollar. But The Los Angeles Rock Opera Company puts it better as a "work of rock music that presents a dramatic story told over multiple songs in the traditional manner of opera. The songs are usually presented in the form of a record album, unified by a common theme or narrative."
Maybe rock opera started with Tommy or the extremely popular Jesus Christ Superstar. But there's one seminal work that tends to come up frequently in the rock opera conversation (what? You're not having regular conversations with your one friend about rock opera, like, all the time?) that was not only extremely popular but endured for decades following its release.
And for that, you have to thank a certain Peter Pan-inspired stage show and determined composer for bringing the genre into the public consciousness.
"I think Bat Out Of Hell is more real than 95 percent of the records ever made."
— Meat Loaf, during an interview for the Bat Out of Hell episode of Classic Albums. The album had a heck of a time achieving lift off—even after Todd Rundgren, the prolific musician behind so many great records of the 1970s (and beyond), got involved. Rundgren took on producing the record because he thought it would be a hilarious Bruce Springsteen parody (he wasn't wrong). But doing so brought attention to Steinman and Meat Loaf that would never truly fade. Michael Lee Aday—better known as Meat Loaf—would go on to become a successful musician and fantastic actor. Aday had a fairly successful run opening for major rock groups with his first band (that went by a few different names) before getting involved with a production of Hair. Shortly thereafter, he made a name for himself playing Eddie in The Rocky Horror Picture Show (in the film version; he played Eddie and Dr. Scott in the stage show). Then he got together with a young man named Jim Steinman, and the rest is rock and roll history.
Like a bat out of hell…
Bat Out of Hell almost didn't get made. Jim Steinman had written plenty of songs for a musical called Neverland, which was basically just a sci-fi version of Peter Pan. He and Meat Loaf started working with National Lampoon and hatched the idea to rework three of the Neverland tunes into a seven-song album.
Although literally every song from the record would eventually hit the charts and the album became a pop culture juggernaut, they still faced a ton of rejection trying to get it made.
Most famously, Clive Davis—the one-time president of Columbia Records and founder of Arista Records. Meat Loaf wrote about their encounter in his biography:
Do you know anything about writing? If you're going to write for records, it goes like this: A, B, C, B, C, C. I don't know what you're doing. You're doing A, D, F, G, B, D, C. You don't know how to write a song. Have you ever listened to pop music? Have you ever heard any rock'n'roll music? You should go downstairs when you leave here… and buy some rock'n'roll records…'"
That comment pissed Meat Loaf off—he knew Steinman well and considered him a "rock and roll encyclopedia"—but he eventually made peace with Davis.
Eventually, the album came out on Cleveland National Records and ended up selling more than 40 million copies worldwide.
On the hormone-infused exhaust of its 1977 release (and subsequent success), rock opera seemed like it was booming. It set the stage for the idea that an album could be more than the sum of its parts, or a container for a few hits and some filler.
Now, I wouldn't say I'm a huge Meat Loaf (RIP) fan, but the first Bat Out of Hell is a lot of fun. Teenage me loved it, and its 1993 sequel album (which Rolling Stone's Mike Birkbeck called "75 minutes of the same harmless, low-octane drivel." I guess Mikey didn't like it.). It's so over the top, loud, bombastic, and downright musical. I mean, freaking Todd Rundgren makes an appearance playing something called motorcycle guitars. How cool is that? Meat Loaf and Jim Steinman are in top form on this album, and it practically personifies rock & roll. The entire record is like a horny teenager's fever dream with a kick-ass soundtrack that doesn't take itself too seriously. That's probably why it's so much fun and spent 82 weeks on the Billboard charts. The signs are kind of silly, and even Meat Loaf made a comment about the album essentially being comedy in an interview he did with Variety.
But Bat Out of Hell only opened the door for much more to come.
240
The number of weeks Jeff Wayne's Musical Version of The War of the Worlds spent on the UK pop charts in its original form. Now, that's staying power. Although it never reached the top spot, it stayed in regular rotation for several years. (And that's not all—later re-releases and special editions added another 90 weeks to the chart span, giving Wayne's work an unbelievable 330 weeks of chart history in its various forms.) Not many albums can lay claim to something like that! Several tracks from the album charted in the UK from 1978 to 1989. The track "The Eve of the War" only made it to #36 and spent a scant eight weeks on the chart. A remix of it hit the charts again eleven years later, sticking around for two weeks longer than its predecessor.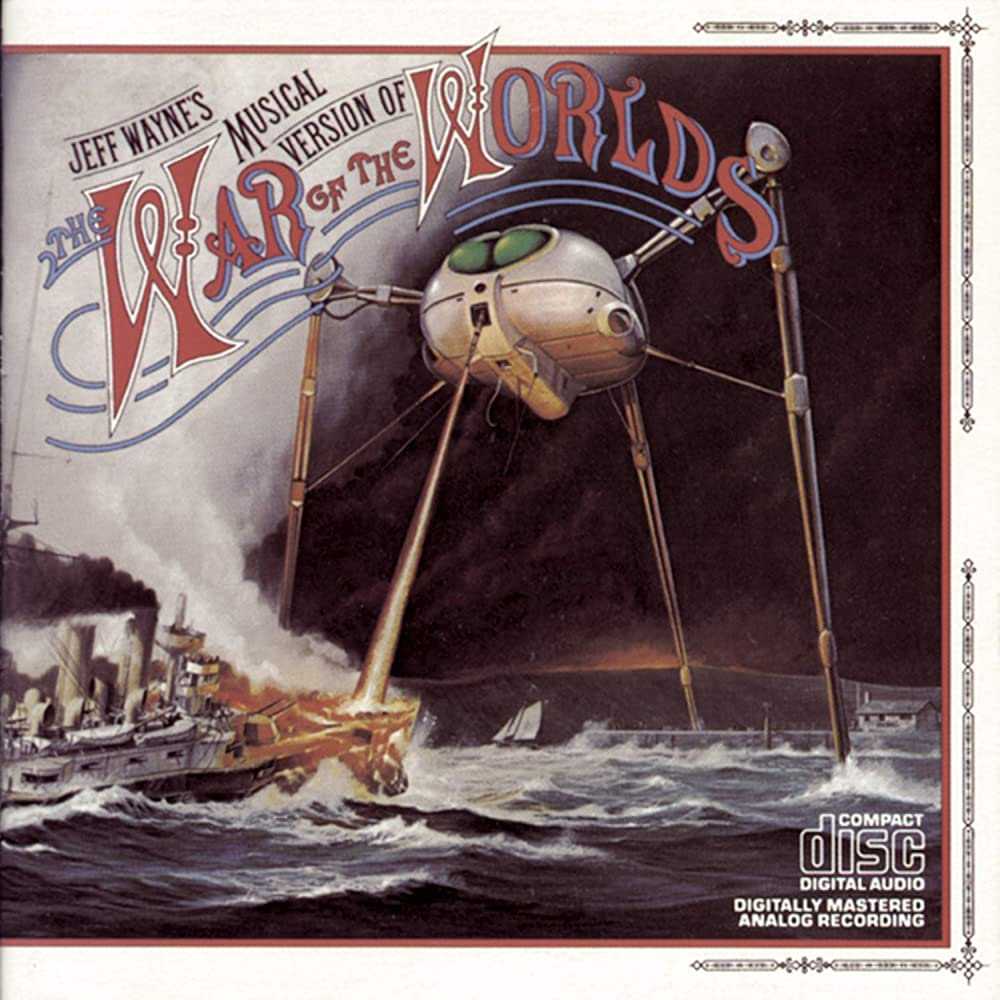 It's a real war of the worlds out there
I absolutely and unabashedly love Jeff Wayne's take on The War of the Worlds. It's fun. It's magnificent. Not only that, but it expands on an already fantastic story and isn't afraid to take some creative liberties with the story. Some people can't stand it. Others think it's amazing. Still others can't fathom its enduring popularity.
But it's a fun record. Where else can you find Richard Burton narrating a story about Martians coming to Earth, backed by scorching rock music, ahead-of-their-time sound effects (the Martian sound immediately comes to mind), and several major players of the day creating a sweeping musical tale?
Wayne spent a great deal of his earlier music career writing jingles and songs for commercials. At some point, he decided to aim for something much larger than beer commercials and marketing. His father reminded him he'd always wanted to create a musical story. Reading various books—including The War of the Worlds—eventually led to the idea for his operatic version of The War of the Worlds came from that desire.
For those of you just tuning in to Wayne's masterpiece, you might not be aware of the tremendous undertaking it took to make the album and, later, remaster it. Surprisingly enough, Wayne has done plenty of interviews on the subject.
He handwrote the parts and gave them to the guest musicians—a roster that included vocalists Phil Lynott (Thin Lizzy), Justin Hayward (The Moody Blues), and David Essex, as well as studio players Herbie Flowers (Lou Reed) and Chris Speeding—and they didn't disappoint. They all came in, did their parts live in the studio (with Wayne playing keyboards), and left it at that. It was kind of a fast, organic experience. Each side of the record was completed in about a week. According to David Essex—the musician with whom Wayne worked on the album—the band did all their parts together, while Burton narrated his parts alone because he felt the music would distract him.
In 2014, Wayne did an interview with The Guardian all about the genesis of the album and how he arrived at some of the creative decisions he eventually chose. He sketched out some ideas, and his father's wife helped with the script. He told The Guardian:
I envisaged my version of War of the Worlds as an opera: story, leitmotifs, musical phrases, sounds and compositions that relate to the whole. I handed my scribbles to my father's wife, Doreen, and then started composing the score for the album while she wrote a script.
Although he wrote it as an opera, it only took a scant six weeks to finish the first draft. Of course, that was in 1976—a few years before the album came out. Wayne had to figure out how to finance the album. The record label (CBS) he recorded the album for only provided part of the budget—around 75,000 pounds. Wayne put up two-thirds of his life savings for the rest of it. When it changed from being a single to a double album—with paintings, guest musicians, and Richard Burton—the cost of it soared. So naturally, the record label wouldn't front the additional funds.
That's part of why the album has a reputation for being an expensive, somewhat overwrought affair. But it had staying power, especially In a time when punk was incredibly popular and more minimal music dominated the scene. And that's likely a big part of its enduring appeal.
95
The number of minutes that make up the length of Jeff Wayne's Musical Version of The War of the Worlds. That's right; the original version of the album is only about as long as an average feature film. Given its cinematic nature, it makes a strange sort of sense. Later versions are longer due to bonus tracks and extras, but altogether, listening to the album is just like watching a film or listening to an old science fiction radio serial. The strength of songs like "Forever Autumn," "The Red Weed Parts 1 & 2," "Thunder Child" and the magnificent, raucous opening track, "The Eve of the War" make this album an essential—as the late, great Frank Zappa would say—movie for your ears.
The museum of modern martians
To say The War of the Worlds has a distinctive art style is an understatement. From the Victorian-style Martian tripod on the cover to the fully illustrated scenes in the liner notes/libretto, the artist paints a tapestry of vignettes from the Martian invasion. Several pivotal scenes from the story are here, painted professionally
There's a scene of a Martian Tripod blasting a ship in the water. Another scene shows the populace of a larger city fleeing the Martian invasion. Another shows the aftermath of an attack: an entire village covered in The Red Weed. There are depictions of the Martian fleet, poised for an attack and a cool scene showing the aftermath of the Martian invasion. Wayne's version of the story ends the same way as the book (spoiler alert for a story that's over 120 years old): with Earth's bacteria taking down the Martian Menace.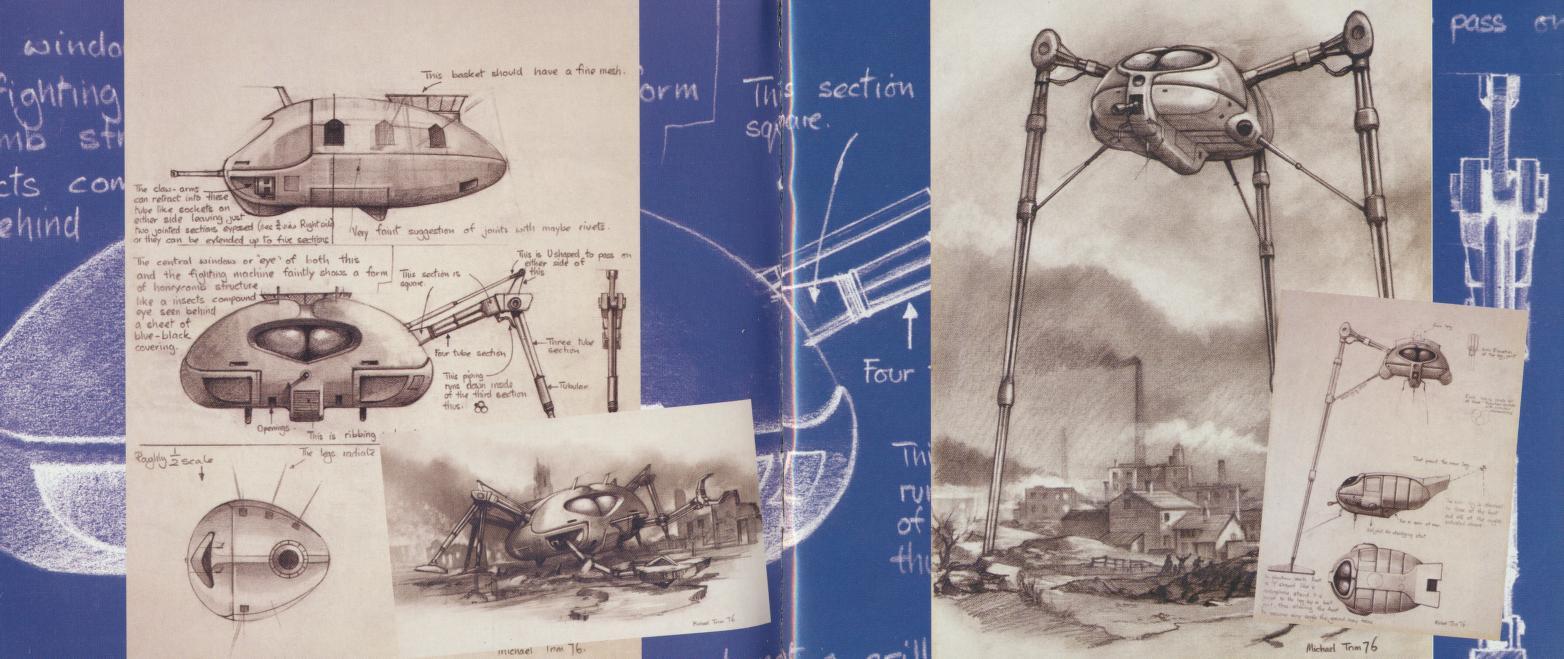 If you don't happen to have a copy of the LP lying around, you can see the liner notes (from one of the remastered versions) over at the Internet Archive. Per Wayne, he and his father hired John Pasche—the creator of the Rolling Stones' tongue logo—to oversee art production on the album. Wayne asserts that Pasche knew exactly what they wanted and made it happen. Pasche himself created the logo and chose the font. But he was instrumental in finding other artists to create the actual artwork for the record.
That awesome Martian tripod from the cover came from an artist named Micheal Trim and were originally conceived as pencil sketches. Those paintings have endured for three decades at this point and served as the basis for the giant 30-ft martians that take the stage in the stage show.
A scene from The War of the Worlds computer game.
But beyond its phenomenal artwork and insane backstory, The War of the Worlds received something few other rock operas ever have: an immersive experience. It also had its own computer game (that didn't get good reviews) and a big budget live show. Bat Out of Hell never got one of those (well, except for the stage show). The immersive show combines virtual reality and multisensory effects to create something truly unique.
The live show that eventually came out in 2006, though, was pretty spectacular. A few subsequent tours followed (in 2009-2011, 2014, and 2021-2022 with some changes) some of which can be viewed readily online. Although it took some time to get there, it's safe to say the live shows are definitely worth it.
Burton died in 1984, so to create the "holographic" version of his head used in the show, an actor mimed Burton's movements and facial attributes. CGI artists later transformed this performance into a likeness of Richard Burton that was used in the live show. The artists used still images of Burton, representing a time when he would've been the same age as the story's narrator.
In 2012, Liam Neeson took the reins from Richard Burton as the narrator of a new live version of the show. (It should be noted that although Neeson does play the role, he isn't actually on stage; it's a 3D hologram with his recorded lines. Apparently, Neeson bought a copy of the album when it came out, and he had previously worked with Burton in a miniseries. So it was a good match.) The show did its job well, impressing young and old fans alike.
And who knows what's continuing the legacy of The War of the Worlds? Whatever it is, it's certain to be interesting indeed.
"It's been described as prog rock, it's also been described as electronic. There are reasons for that. I realized when writing for the Martians, I would write from an electronic or rock sound, while when I wrote for the humans, I went with more of a folk or symphonic structure. So, I don't know how to describe it, however it's described and as flattering as it is described. That's why I called it Jeff Wayne's Musical Version of The War of he Worlds."
— Jeff Wayne, "in his own words" for the publication We Are Cult. The "Ulla" sound the Martians make on the album is a combination of tech-savvy, experimentation, and synthesizers that really shines on the remaster. Of course, the album has been remastered and re-released a few times. The most recent one proved a bit challenging. Reassembling the master tapes requires some effort. They were old and deteriorating, so they had to be baked to get them ready for the new edition. But it was worth it, and those sound effects still haunt listeners to this day.
My love of rock opera and concept albums is eclipsed only by my love of strange music and jazz fusion. Albums like Rush's 2112, Zappa's Joe's Garage Acts I, II, & III and Bowie's Ziggy Stardust and the Spiders From Mars will always be personal favorites. And now, The War of the Worlds will sit right alongside them on my record shelf (okay, my CD shelf).
Scenes from a 2022 edition of the The War of the Worlds stage show.
For his part, Jeff Wayne is still riding the waves of success his rock opera achieved so many years ago. The newest version of the stage show—complete with special effects and life-size replicas of the Martian tripod—wrapped in 2022.
As for the rock opera genre itself, I'm sure there's no shortage of creators out there with amazing ideas just waiting to be cut loose. That is, of course, unless AI displaces them too (I apologize for the sarcasm here). But the real question I pose to you, dear readers, is, what's your favorite rock opera? How do you feel about Jeff Wayne's masterpiece? And are there any concept albums or rock operas you'd like to recommend? We'd love to hear from you and would like to sincerely thank you for reading.
--
Find this one an interesting read? Share it with a pal!
And thanks to Yakread for sponsoring.
Editor's note: This piece has been edited for clarity on some of the more specific details.