Today in Tedium: If you were holding your breath for the release of Batgirl, I hope your brief moment of unconsciousness was divine. Part of a big corporate culture shift on the part of its studio Warner Bros. Discovery (one that has already sidelined cable stars Joe Pera and Samantha Bee), the $90 million film isn't getting released, despite being nearly finished. (Word on the street, per The Wrap, was that the film wasn't a tentpole movie.) This, of course, got me to thinking about films that were basically complete but never saw release. The most infamous recent one was the Louis C.K. vehicle I Love You Daddy, which … let's not talk about it. But over the years, there have been numerous others, each with different reasons for shelving. Today's Tedium digs into ten. — Ernie @ Tedium
Today's GIF is from the patron saint of unreleased film, the 1994 Roger Corman-produced version of Fantastic Four, which was essentially developed on an extreme low budget to maintain the rights to the Marvel property. It's not on this list, because it's too famous of an example, but you can find it on YouTube.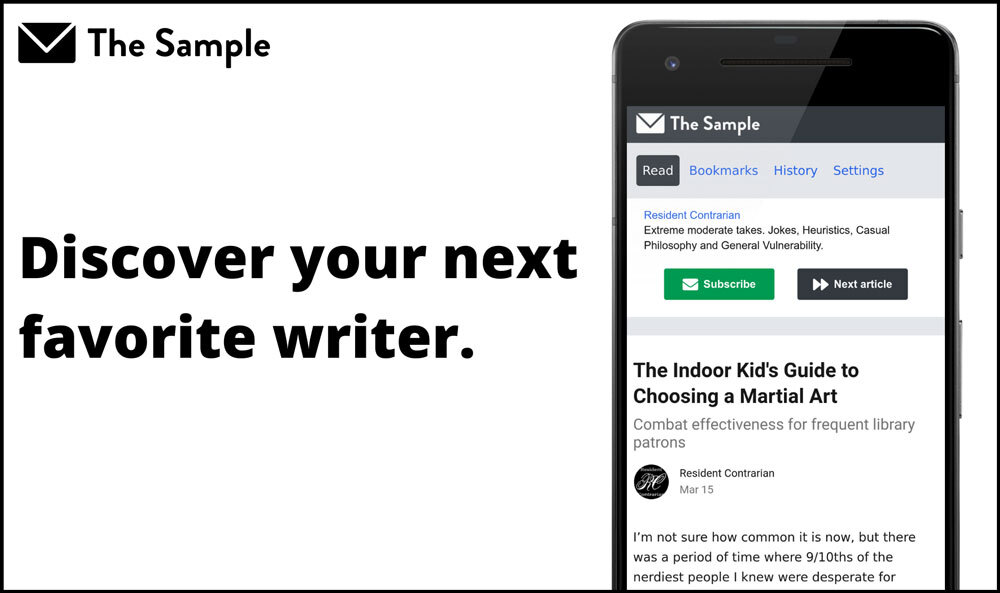 Find your next favorite newsletter with The Sample
Each morning, The Sample sends you one article from a random blog or newsletter that matches up with your interests. When you get one you like, you can subscribe to the writer with one click. Sign up over this way.
Today's Tedium is sponsored by The Sample. (See yourself here?)
Around 70 hours of footage was filmed for this single Rules of Attraction scene, and that footage was later edited into a feature-length movie.
1. Glitterati
Year filmed: 2001 (no intended release date)
Released after the fact? Not unless you personally know Roger Avary
As you may or may not know about Bret Easton Ellis, he has a cult audience around his writing and the film adaptations of said writing. And while American Psycho is seen as something of a modern cinematic classic, he traditionally has not had a lot of luck getting critical praise for either adaptations of his work or films he actually wrote. (See: The Canyons.)
Unlike some of the more controversial works inspired by his writing, The Rules of Attraction sort of came and went without a lot of fanfare, despite having perhaps one of the most hilariously explicit movie posters ever produced (you've been warned).
But while the the film didn't do a lot, its director, Pulp Fiction co-writer Roger Avary, did produce a lot of footage, much of it based around a segment when Victor (Kip Pardue) took a trip to Europe. Avary filmed enough to make a second film, which was called Glitterati. Avary intended the work to be a bridge between Attraction and another work of Ellis' he hoped to film, Glamorama. But Avary never got to film that adaptation, and Glitterati never saw release.
What happened? Ellis, in a 2009 interview with The A.V. Club, said that the Europe film was basically unscreenable because they never got the rights from many of the people involved. As he put it:
I think it'll be a long time before they can show this movie. I think Kip Pardue would be okay with it, maybe. But it's basically about 90 minutes of him in character actually seducing women throughout Europe. Much of this was shot late at night, and people didn't care. I just don't know what you could do with it. You can't really show this movie in public.
So basically, the hard part of turning partying into a movie is the hangover of getting everyone's rights.
2. Nothing Lasts Forever
Year of intended release: 1984
Released after the fact? Not officially, beyond spare television appearances and occasional screenings
This film, despite sitting on the shelf for decades, had quite the pedigree for 1984. To give you an idea:
It was one of the first films Saturday Night Live creator Lorne Michaels ever produced, just two years before he scored a cinematic hit with Three Amigos.
The star of the film, Zach Galligan, had the top billing in the fourth-highest-grossing film of the year, Gremlins.
The cast included the two stars of the second-highest-grossing film of the year, Ghostbusters. The names may not sound familiar to you but I'll share them anyway: Dan Aykroyd and Bill Murray.
So, what the heck happened? Well, this film, a product of frequent SNL short-film producer Tom Schiller, didn't quite have the commercial potential of Gremlins nor Ghostbusters. In fact, it was actually seen as a small arthouse film that leaned into a number of vintage film styles, not unlike the style of Schiller's SNL work.
Screen Rant speculates that the arthouse nature of the film led MGM to shelve the completed work, but it's never been confirmed. What is confirmed is that the film has never seen a DVD release for legal reasons, though it occasionally has screened on television in various parts of the world—most notably in 2015, when Turner Classic Movies gave it a whirl.
But let it be said that this, with a fittingly perfect title, may be the great definition of a "lost" movie.

3. Prankstar
Year of intended release: 2010
Released after the fact? No
In some ways, I feel bad for Tom Green. He invented a schtick that many used as a template then put their own twists on. The Jackass guys, who have seen far more cinematic and small-screen success than Green has, are the obvious example of this, but you can even see the roots of what Green did in the work of the more reserved but equally inventive Nathan Fielder, who is currently having a pop-culture moment in the form of his bizarre HBO show The Rehearsal.
(I guess one positive for Green is that his cinematic nadir, Freddy Got Fingered, has seen something of a critical reassessment in recent years.)
Prankstar, which was announced by Green as being finished in 2010, has seen little interest in actually being released by major studios despite the hushed way Green spoke of it after finishing the film.
"It's a very unconventional film," Green told the Miami New Times in 2010. "It's just insane. The craziest thing I've ever done. And it's top secret. It'll come out later this year."
It's now 2022, and it's yet to be released. Maybe Warner Bros. Discovery can release it now that they're not doing Batgirl.
4. Big Bug Man
Year of intended release: 2006
Released after the fact? No
Brendan Fraser, one of the stars of Batgirl, can't catch a break on the unreleased films front, apparently. He was also involved in the production of this animated film from the mid-2000s.
But it was another star, Marlon Brando, who got attention from this production, as it was the very last thing Brando worked on before he died—literally weeks before his death at the age of 80, he lent his voice to Mrs. Sour, one of the characters in this film that has largely been forgotten about.
"Strange as it sounds, playing an old lady in an animated picture was something Brando wanted to do for years," co-director and writer Bob Bendetson told The Guardian after his passing.
But despite having a reported budget of tens of millions of dollars and having Brando among its cast, the film failed to find a distributor and died on the vine as an unusual piece of trivia.
5. Hippie Hippie Shake
Year of intended release: 2010
Released after the fact? No
In 2011, this film on the rise of Oz, a popular '60s British counterculture magazine, got as close as rough cuts, but never saw a full release, despite having two bankable stars—Sienna Miller and Cillian Murphy—as its leads.
However, the film had a series of production issues, including the fact that its husband-and-wife production team, Bridget Jones: The Edge of Reason director Beeban Kidron and Billy Elliot screenwriter Lee Hall, left the film at some point during the production process.
What happened? Richard Neville, the author of the memoir on which the film was based, told the Sydney Morning Herald in 2010 that the film didn't hold together very well, in his view, at least at first.
"We saw the first cut of the film—Jim, I and other Oz people—and there was a lot of disappointment," Neville said. "We made a lot of suggestions to the producers … the final cut was very much better. It wasn't a work of genius but it was a watchable film."
Sienna Miller, who was interviewed about the film by Yahoo! Movies in 2017, said she wasn't even sure what happened with the movie.
"I don't think we'll see it at this point. I never really heard what happened," Miller said. "I did see a rough cut of it and it was a pretty beautiful film, but there was some legal something or other. I don't know."
6. Don's Plum
Year of intended release: 1996
Released after the fact? Yes, outside of North America (and in the above YouTube embed)
Much like Nothing Lasts Forever, this film features an immense amount of talent near the peak of their powers. With Leonardo DiCaprio and Tobey Maguire in the lead roles and a side cast full of notables—among them Entourage star Kevin Connolly, Rilo Kiley singer Jenny Lewis, Six Feet Under's Jeremy Sisto, and Kevin Smith regular Ethan Suplee—it seemed like, on paper, the film should have a lot going for it.
So, what was the problem? According to DiCaprio and Maguire, who both became massive stars soon after shooting it in 1996, they felt that they had been misled by the film's producers, as they had only believed that they were making a short movie, and were paid a short movie's salary. Additionally, as The Guardian notes, the largely improvised film captures an era of DiCaprio and Maguire's careers in which they, along with Connolly and magician David Blaine, were part of what was infamously known as "The Pussy Posse," something one assumes they may not exactly be excited to draw attention to. (A legendary New York profile of DiCaprio, written in the months after Titanic took over the universe, puts this era in perspective.)
The filmmakers came to an agreement to only release the film internationally, but in recent years, producer Dale Wheatley has attempted to draw attention to the film on a website called Free Don's Plum.
If you want to see Leonardo DiCaprio and Tobey Maguire in a movie together they actually approved the release of, your best option is 2013's The Great Gatsby.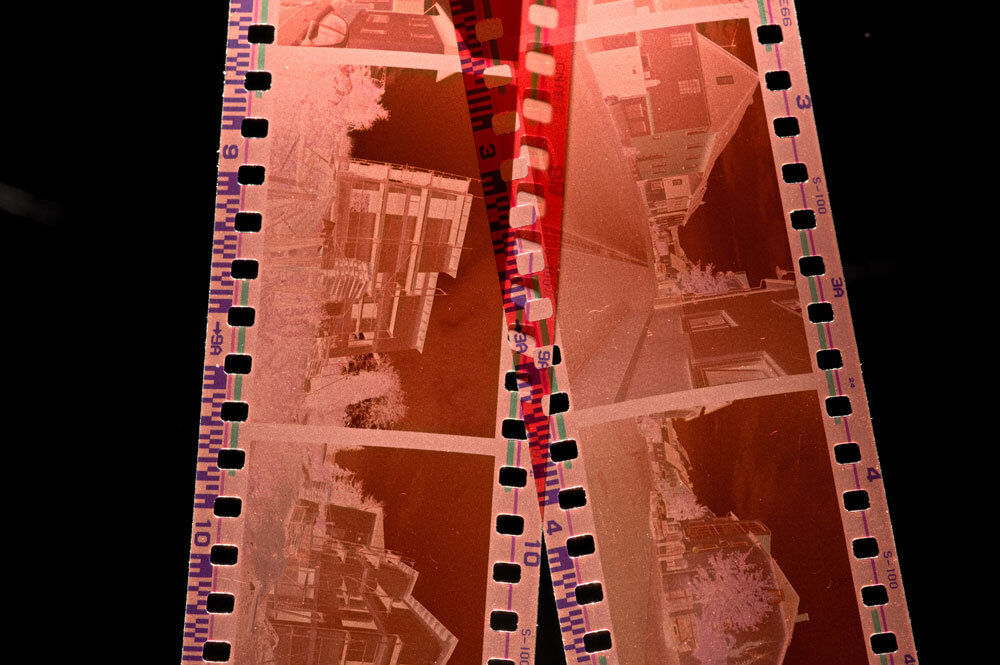 7. In God's Hands
Year of intended release: 2001
Released after the fact? Not possible, due to negative damage
About a decade ago, while I was randomly wandering around D.C., I walked into a Whole Foods, and saw someone pass by me who looked kind of like Maggie Gyllenhaal. I thought nothing of it, until I saw a guy who looked like Peter Sarsgaard walk out right behind her. (I spotted a lot of random celebrities walking around D.C. during this period, including the incredibly tall Conan O'Brien, but they were the first.)
Good on them that they feel like they can wander around 14th Street in D.C., a great neighborhood, like it's no big thing. But it turns out that an unreleased film is what brought the two actors together, who married in 2009. The movie, In God's Hands, sadly fell apart through none of the drama of lawsuits or rights issues or anything like that.
Rather, the negatives were rendered unusable, which meant that the work they put in on the film was all for naught. Lodge Kerrigan, the director, was obviously quite disappointed about that.
"It is a very devastating thing to happen, and the most devastating thing for me was how so many individuals turned their back on it, and ran for cover," Kerrigan told IndieWire in 2005. "That was really upsetting."
On the plus side, the movie wasn't a financial loss thanks to insurance. And while Kerrigan lost an entire film, he had the support of one of the most influential directors in Hollywood at the time, Steven Soderbergh, who helped him line up his next film. And it brought together what might be one of Hollywood's most durable couples. So all in all, it could have been a lot worse.
8. The 1 Second Film
Year of intended release: Sometime within the past 15 years
Released after the fact? No
This cursed thing predicted every single bad crowdfunding campaign ever created, and proved to be one of those overly ambitious missions that could never truly be completed—you know, like Sufjan Stevens' 50 States Project.
The project, developed by Nirvan Mullick, planned to be built around 1 second of film, making up 24 animated frames, and a list of everyone who took part in the project in the credits, alongside a documentary on how the film was produced.
The great boondoggle brought in a large amount of celebrity support, most famously from Kiefer Sutherland and Stephen Colbert, but it ultimately proved a bit too much to lift, and the project has essentially been in stasis since 2012—but not before heavily complicating the functionality of the Internet Movie Database because of the large number of producers the film had.
9. Empires of the Deep
Year of intended release: 2010
Released after the fact? No, there's still hope it might come out
Epic films tend to be rife with risks, and even those who can do the format well, like James Cameron, are known to struggle to do it more than once.
But an unknown doing it? Yeah, that's a problem. But when you have seemingly unlimited pockets and a dream, as Chinese real estate tycoon Jon Jiang did, it might seem doable. Jiang's efforts, which brought in directors who had done high-budget films in the past but who struggled to actually successfully work with Jiang for more than a few months, led to budget overruns and on-set challenges.
As Gizmodo noted in 2014, there was ample evidence of on-set problems and mistreatment of actors and animals alike, meaning that the film was not only totally unrealistic and unworkable, but a horrible working experience for its crew.
"Wealthy and passionate he might have been, Jon Jiang did not have the connections or the talent to create something on the same level," a Slashfilm piece from earlier this year recalled. "Unwilling to be defeated, he proceeded to sacrifice the careers of his cast and crew, who hoped for the best even in the midst of a hellish shoot, on that altar."
You know it's bad when you started developing a movie before the first Avatar was released, and it's likely the second Avatar will be out before it ever hits a theater.
10. The Day The Clown Cried
Year of intended release: 1972
Released after the fact? No, but it might be in 2024
Jerry Lewis' infamous Holocaust clown movie needs no real introduction; it is one of the most controversial ideas for a piece of cinema perhaps ever put to film.
Lewis realized this fact after filming, and he tried to do everything he could to hide it away from the public's prying eyes.
"No one will ever see it, because I'm embarrassed," Lewis said in 2013. (He died in 2017.)
But that may change within the next two years, as Lewis made the decision to give a copy of the film to the Library of Congress, an entry that can be found right here—on the stipulation the film couldn't be screened for a decade.
The decade is almost up, so in case you want to know what this film is like, your chance is coming up soon—although limited portions of the film have appeared online (including in the YouTube clip above).
There's always a chance something might happen to derail the release of your movie despite the film otherwise being complete.
The September 11, 2001 attacks led to a number of problems for various movies that were to see release during that period, requiring delays in release and reshoots. (Perhaps the most famous film affected by the attacks was Gangs of New York.)
And just recently, Guy Ritchie's Operation Fortune: Ruse de Guerre, a Jason Statham vehicle which was to be released earlier this year, was pulled off the schedule largely because the plot features a lot of Ukrainian gangsters—which didn't provide the best optics during a war.
No creation is above potential delays or failure, even the good ones. Even ones that include Bill Murray in 1984, or that feature Leonardo DiCaprio. Your negatives could get damaged somehow, screwing your production, or you can simply get caught in the middle of a merger, like Batgirl did.
Anything is possible with a film production. After all, risk is involved, no matter who's signing the check.
--
Find this one an interesting read? Share it with a pal! And thanks again to The Sample for sponsoring.