Today in Tedium: The USA Network. The Home Shopping Network. MTV. Three networks that are synonymous with cable television. Three networks that have been active on cable and satellite tuners throughout the United States for at least 35 years. But despite this, each had a period where they were broadcast over the air in some way, shape, and form as over-the-air television channels. Despite the fact that these networks basically shaped modern cable, they each lived lives in a position to be tuned in, depending on your location, using a simple analog antenna. It sounds weird, I know, but it's true. And in many ways, it reflects the strong pull of over-the-air television even today. Today's Tedium talks cable channels' broadcast misadventures. — Ernie @ Tedium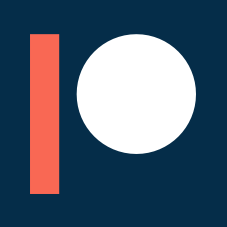 Keep Us Moving! Tedium takes a lot of time to work on and snark wise about. If you want to help us out, we have a Patreon page where you can donate. Keep the issues coming!
We accept advertising, too! Check out this page to learn more.
Come for the commercial about Silver King Broadcasting, stay for the soundtrack, which features at least a dozen awesome songs.
The many phases of Silver King Broadcasting, the company that HSN and USA once called an over-the-air home
formation
In 1986, Lowell "Bud" Paxson and Roy Speer, the creators of the Home Shopping Network (which had launched in the previous year as a cable network) had purchased a number of free-to-air television stations through the company Silver King Broadcasting. The networks, in large cities like Chicago, aimed to expand the commercial base of the concept, which was designed to get people to spend money on stuff sold on TV. In other words, it was a fiscally responsible move to expand HSN in this way because it meant more potential buyers for its products.
evolution
By the mid-1990s, Silver King had gained a reputation as being a quiet force in local television, owning local channels representing a solid 16 percent of all households in the U.S.—or just a little shy of 30 million people. In a 1994 Tampa Tribune article, it's implied that Ted Turner is thinking of buying Silver King, at this point owned by HSN co-founder Roy Speer, and using it to create a fifth network. Ted Turner never buys it, but someone just as influential eventually does.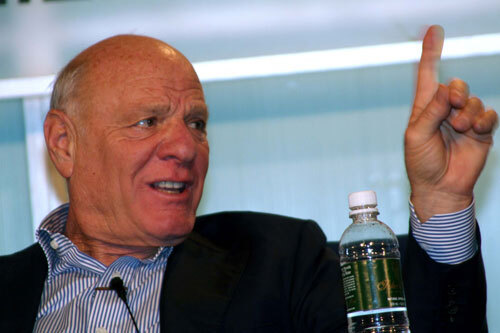 Dillerfication
In 1995, Barry Diller, who at one point owned an influential minority stake in HSN's direct competitor QVC, purchased Silver King, then the next year worked to combine the assets of HSN into a single company. This company would soon become known as InterActiveCorp., or IAC—yes, the company that at one point owned many of the major consumer tech companies, including Match.com, Tinder, Vimeo, and Expedia. The company grew quickly with Diller's influence, with USA Networks coming onboard in 1998. USA, a network that Diller helped to form in a joint venture in the early 1980s as the CEO of Paramount Pictures, would become a key part of testing the fifth-network strategy.
urbanization
Diller, who it should be noted played an important role in many fourth-network attempts, attempted to utilize Silver King's broadcasting resources under a new name, USA Broadcasting, which would eventually attempt to take the USA model to local cities under the CityVision name. This experimental approach, which also borrowed from the Canadian network Citytv, took a local-centric approach to programming, albeit with a feel not unlike the flashy approach USA was known for. If you're looking for something to watch that Barry Diller masterminded, check out this one-hour reel of WAMI, the Miami-area station that proved the primary testbed for the format nationally.
diversification
Despite the bold efforts to offer a hyperlocal network that broadcasted to specific metro areas (rather than doing what most networks do and shoving a bunch of reruns into local channels), Diller's USA Broadcasting strategy fell flat, and he sold off the television station group to Univision, then later sold off the USA Network and its related assets entirely, effectively exiting the entertainment television business. Not that Diller's company needed it. By this time, the digital business had become so significant that it was eventually renamed as IAC/InterActiveCorp, a company involved in launching or maintaining a number of digital brands over the years.
translation
The result of the Univision sale was that the local stations were eventually converted into a new base for Spanish-language sister networks for Univision, first as Telefutura and later (and currently) as UniMás. As for HSN, IAC eventually spun it off in the mid-2000s as a public company, one that was eventually purchased by QVC's parent company, Qurate Retail Group. It still operates a number of low-power HSN affiliates to this day. (QVC, notably, replicated HSN's over-the-air model starting in 2013.)
26
The number of hours, per quarter, of educational and informational programming television broadcasters are required to air each quarter—breaking down to just over two hours a week. (It used to be three hours per week.) Since the passage of the Children's Television Act 32 years ago, broadcasters have been required to air this kind of educational programming, but the offering has proved controversial, because it affects primary and secondary broadcasters equally, meaning that even the Home Shopping Network for many years had to make room for three hours of Jack Hanna. (On the plus side for broadcasters, 2019 rulemaking cut down on the need to air three hours of educational programming on every digital subchannel, limiting the impact of the rules on stations without a more specialized focus.)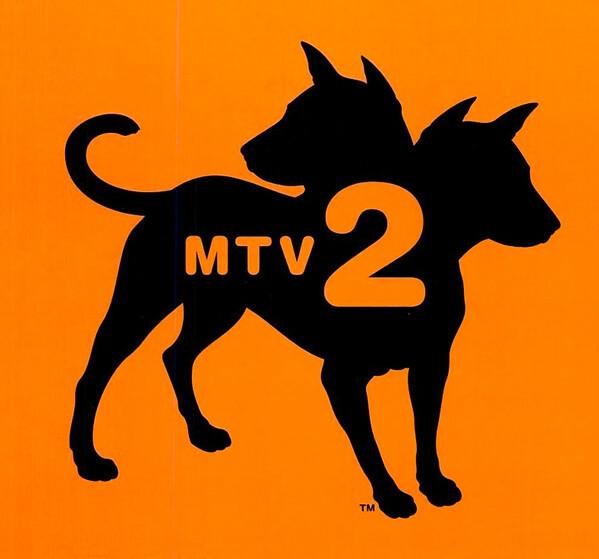 But wait, what about MTV? Why could people tune them in over the air? Credit The Box.
The joke about MTV in 2022 is that it exists to maximize Rob Dyrdek's exposure to Middle America.
In recent years, the network has largely aired reruns of the Drydek-hosted clip show Ridiculousness, creating a monotonous flood of similar content on a channel that used to be the most diverse and interesting on the cable dial. (More recently, it's tried to work in more episodes of Catfish: The TV Series, but it's still mostly Ridiculousness.)
The root of this problem is essentially that, while MTV as a brand is still valuable, its linear television programming is the weakest part of that brand in 2022. This is highlighted by the fact that the most popular thing associated with MTV on cable television these days, the MTV Entertainment Studios-produced Yellowstone, airs on the Paramount Network.
But there was a time when MTV's real estate was so valuable that it actually drew competitors. Competitors that its corporate parent had to squash. And that competition came in the form of a little network called The Box.
The Box, first founded in 1985 as the Video Jukebox Network, did something truly interesting: It figured out a way to make the music video model work. Essentially, it was a pay-per-view service, but rather than serving up scrambled movies, it offered music videos that could be purchased at any time by anyone viewing the network, as long as they were willing to pay 99 cents and dial a 900 number for the privilege. Essentially, as the name implies, it turned local television into a jukebox.
And this jukebox, depending on where you lived, could appear over the air, as well. While The Box had convinced a number of cable systems to pick up the service, which was essentially run in a way not unlike The Prevue Channel or The Weather Channel, there were some cities where the primary way people watched it was through their antenna, through local television affiliates.
The Box was one of those channels you heard rumors about being awesome from your out-of-town friends—in part because it played a lot of videos that MTV didn't, including those by more local and regional acts (another benefit of setting up the service on broadcast).
It was an interesting model, and one that seemed to be gaining ground on MTV … that is, until 1999, when MTV's owner Viacom swooped in to purchase The Box.
Around this time, MTV was having a sense of guilt about cutting back on music video coverage on its primary channel, MTV, along with sister network VH1. And as a result, the company had launched a second version of MTV called M2.
M2 was a great channel that seemed to be programmed by someone with taste, and that pulled in far more obscure videos that the primary channel did. (I remember seeing Weezer's "The Good Life" on M2 at a time when MTV wasn't playing Weezer because they apparently didn't understand how awesome Pinkerton was.) However, M2 failed to reach a sizable number of subscribers in this format, potentially because The Box had sort of eaten its lunch, and in part because the growth of digital television had limited the number of channels many cable providers could offer.
But with its purchase by Viacom, The Box, which at its peak had reach in 30 million homes (compared to M2's 12 million homes) had been neutered in the United States, though it maintains a foothold in the United Kingdom to the present day.
Observers were skeptical about what was about to happen. So was the Justice Department, which began investigating Viacom and MTV after the 1999 purchase.
"The Box had a lot of underground urban music," media consultant Eric de Fontenay said in an interview with The Miami Herald in 2001. "It was known as one of the stations to find videos that you couldn't find on others. All of this is under one house, Viacom. One company owns all the distribution channels for video music on cable—that's disturbing."
Big promises for a network that turned into the same wasteland as everything else.
Fuse, formerly MuchMusic USA, would ultimately gain enough national distribution to ease the antitrust concerns, but de Fontenay was right to be worried about The Box. With the added footprint, MTV rebranded the network as MTV2, slowly started adding traditional programming to the channel, and … started airing itself on the same low-powered terrestrial television networks that used to air The Box, meaning that for a period of about a decade, depending on what market you were in, you could watch MTV2 with nothing more than an antenna.
It wouldn't last, presumably because Viacom probably wasn't psyched about having to follow rules allowing public commentary and educational programming to appear on the channel, but it stuck around for quite a while.
In fact, Viacom actually replicated this exact strategy for the Spanish-language market a few years later, when it acquired the over-the-air music network MásMúsica TeVe in 2006, which it combined with its existing MTV Español and eventually rebranded as MTV Tres.
Like The Box, MásMúsica TeVe was an innovator in the space, helping to draw attention to the regional varieties of music and basically staying focused on music programming 24 hours a day. In a 2005 interview with Billboard, the network's then-owner Eduardo Caballero noted that the network's audience reach had expanded beyond Spanish-language viewers. "It's such catchy music, and it is accepted by Spanish and English speakers," he said.
In a lot of ways, you kind of have to find MTV's tendency to purchase networks with comparatively more diverse and inventive programming options (even in some cases, technically innovative) and dumb them down for a more mainstream audience distasteful—especially in the case of these over-the-air networks, which Viacom bought as a part of some concentrated strategy, then left to die on the vine, letting the licenses run out.
If we all knew that this was eventually going to lead to MTV airing Ridiculousness 18 hours a day, I think we probably would have reconsidered our allegiance to MTV in the '80s and '90s.
11
The number of years Court TV was off the air after being retired by its prior owner, Time Warner, in 2008, in favor of truTV. The model still carried value for folks, however, so the channel was revived by E.W. Scripps in 2019 as an over-the-air digital subchannel, a format that has become a popular way to reach consumers with sub-premium content. Court TV, notably, is a relatively straight reboot of the original format, but for an era when Derek Chauvin is the guy on trial, rather than O.J. Simpson.
As I've mentioned in the past, television channels, while evolving much more slowly than websites on the internet, are often just as transient and impermanent as digital content is. Corporations have no commitment or desire to encourage formats to stay the same over any given period of time.
The fact that I've run this newsletter with more or less the same format since I started it seven and a half years ago means that I'm significantly ahead of many cable networks, which change and evolve so quickly that it's surprising that they even find an audience.
Broadcast networks seem like they should be a little more immune to the whims of cable television, because of the complexities of licensing and timing, but I think the fact that networks like HSN and MTV2 sort of lingered around the fringes of over-the-air television for so many decades suggests that perhaps this is not the case, and corporatism will rear its ugly head no matter the setting.
But on the other hand, companies like Viacom show that there is a real danger to formula, especially when that formula is intentionally designed to limit risk-taking.
I've always kind of wondered, why is it that companies are willing to invest in original programming on cable, but never with local broadcasters, outside of, like, news? And I think that the answer appears to lie with USA Broadcasting's attempt to reinvent the model for the U.S. market, perhaps with a little bit of The Box.
Television benefits from economies of scale, and the larger your potential audience is, the more diverse your audience can be. But in the case of CityVision, there was an attempt to program locally or even hyperlocally and it didn't work, and ultimately led Diller to step out of the traditional entertainment space entirely.
I think The Box's approach—a national network with some intentional local flavor mixed in in the way the programs were managed—was and is really smart (which explains why the brand lives on outside the U.S., albeit without the interactive features). But the era of interactive bets like this feels past as well. After all, the internet made it foolproof to receive these features without dialing a 1-900 number.
Maybe there is a world where something like CityVision could live once again. But that requires a lot more neck-sticking—and a lot less meddling from companies like Viacom—than you get from modern broadcast.
In a world where you actually have to stick antennas in the ground, you don't want to be taking bets, UHF-style, unless you can directly monetize it.
Yep, "directly monetize it." You know, like a home shopping network.
--
Find this one an interesting read? Share it with a pal!
And may you find what you're looking to watch, whatever that may be.