Today in Tedium: The announcement this week that CNN+ was getting shut down after a matter of weeks means that Quibi is no longer the most embarrassing footnote in the history of media. A new channel has gained the unfortunate crown, and a mixture of bad timing, bad strategy, and unexpected executive departures is to blame for the demise of the streaming network. But don't let the relative timidity of the current saga fool you: CNN, throughout its history, has been willing to take pretty bold bets around the way it distributes its news. Some of those experiments, like Headline News (now HLN), paid off in a big way; others were here and gone in about a year. But all of them share a single historic thread: They started from the roots of a network that itself was a wild bet when it first started. Rather than kick CNN when it's down, in today's Tedium, let's talk about the boldness of the network's strategic approaches over the years. — Ernie @ Tedium
Be sure to give today's sponsor, Hashnode, a look below. ⤵️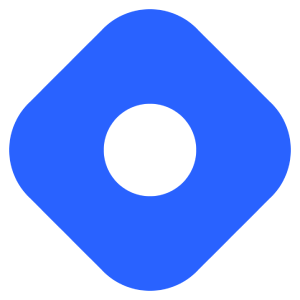 Hashnode is everything you need to start blogging as a developer, for free. Creating your own blog can seem like a daunting task—but Hashnode makes it extremely easy. Not only is it free and quick, but you'll also immediately be part of a growing developer community excited to read your posts. Join us now to start blogging!
1995
The year that CNN launched CNN.com, one of the first online news websites with a global reach, reflecting the company's willingness to make bold bets. (Admittedly, though, the bet would soon prove defensive, after Microsoft teamed with NBC to create MSNBC, which launched the next year, essentially with the same digital-plus-cable promise, complete with a $200 million digital newsroom.)
Not to be forgotten: CNN was once a digital trendsetter
It's strange to remember now, given the negative commentary that floods the internet about CNN on a daily basis, but CNN's online presence was once lauded by internet users far and wide, and the site became exemplary of what people expected out of digital news in the Web's early mainstream period.
It was a huge hit—opening salvo for the internet of decades to come—and helped set the stage for many other digital news outlets to follow.
The network got to this point out of a willingness to try new things—particularly, to question what it was already doing and decide whether there was another possible approach.
As early CNN Interactive President and Editor-in-Chief Scott Woelfel recalled in a 2001 piece upon CNN's 20th anniversary, the company already had a digital strategy in place, including a pretty good presence on the early online network CompuServe as well as a budding CD-ROM business.
A recording of CNN Newsroom Global View, a CD-ROM released by the company in 1994.
But the company, felt disappointed by both of these opportunities. CompuServe's small reach didn't feel like the starting point from which to build an empire, Woefel said, and the CD-ROM format, while much more expressive than CompuServe, didn't really work at the speed of news.
An early CNN report about the Web.
But the Web, he said, offered a lot of opportunity to push forward, balancing the desire for more creativity in presentation with the global reach a network with the ambition of CNN was looking for:
We retooled, expanded our staff and reset our goals. On August 30, 1995, the new CNN Interactive was born with the launch of our first Web site, CNN.com. Since then, we have added 11 more sites, introduced a booming wireless business and launched very promising enhanced television operation that is just now beginning to reach a large audience.

The underlying lesson is clear. You cannot be afraid to take a long hard look at what you are doing and chuck it all out the window, if necessary. I am proud to say that we have not had to do that more than once. But to this day, we remain flexible to new opportunities as they arise.
This was an important lesson for CNN to learn. In the days before its coverage had gained a negative reputation because of some lingering issues of perception and bias, CNN was experimental.
One way that this sense of experimentation showed itself was through a personalized news platform, originally called CNN Custom News and later renamed myCNN, which the company launched with Oracle in 1997. The presentation of this new service, highlighted at the then-dominant Comdex expo, was given by Ted Turner and Oracle CEO Larry Ellison, who at the time was in the middle of a bit bet of his own—a bet that network computers were about to be huge. (As I wrote about Ellison's effort in 2018, he wasn't necessarily wrong, just 15 years early.)
When one of the Windows computers they were demoing crashed, Ellison couldn't help himself.
"Notice how much more reliable the network computer is," Ellison said. "I hear some hissing back there. Obviously some Microsoft employees are here."
The custom news service was interesting; at the time, the technology to distribute information in a feed-style format hadn't been standardized. RSS was still about two years off. So CNN had to work with Oracle on this effort, leveraging the database company's language-processing tool, called ConText, to build a given page. This effort was managed remotely at a time when processing of this nature was much more likely to be processed locally, something that reflects later efforts with the cloud.
The effort eventually died out around 2001, but reflects a long-term sense of digital curiosity the network shared. The challenge with any such effort, though, is that keeping up with the times can get really challenging.
Five noble, but doomed efforts by CNN to better understand digital culture
Beme News. This effort, which had the backing of mega-YouTuber Casey Neistat behind it at a point the creator was at the peak of his influence, came to life after CNN acquired Neistat's company, which started as a social network driven by spontaneous videos, turned into an effort to Neistat-ify the news, complete with a YouTube channel. The initiative, alas, died off in 2019, a year after Neistat and his cofounder, Matt Hackett, left the company.
iReport. This initiative, CNN's effort to bring citizen journalism into the fold at a time when YouTube barely even existed, lasted much longer than many of CNN's other attempts to embrace digital video. That's in part because it helped to generate legitimate leads for CNN news coverage. While eventually running its course by 2015, in part because social media effectively ate its lunch, it was an effective way for the newsroom's journalists to interact with the public on breaking news stories.
Great Big Story. Coming to life in 2015 and not particularly drawing attention to its CNN roots, this digital effort was intended to tell docu-stories that were well-suited for YouTube viewers. (Fun fact: I heard a rumor that this Great Big Story on R. Stevie Moore was inspired in part by our Tedium piece on Moore.) But while it was a noble effort, arguably ahead of its time, it eventually failed to maintain its long-term support and was shuttered in 2020.
A noteworthy partnership with Technorati. In 2004, the network started to work with Dave L. Sifry, the founder of the blog search tool Technorati, to get a close ear on what was happening in the blogosphere during the 2004 election season—a season where sites like Daily Kos and Little Green Footballs broke through to mainstream audiences in a big way. This approach, while short-lived, came to deeply inspire the network's approach to integrating digital voices into its programming.
Rick's List. Rick Sanchez infamously flamed out on CNN because of some dumb comments he made on the radio in which he made reference to Jon Stewart's Jewish heritage, but his mid-day on-air program (while a frequent subject of Daily Show mockery) was legitimately a predecessor to the way that social media and regular media interacted. (An idea, admittedly, some folks hate.) While only lasting 10 months, it was a notable program in CNN's history for how it worked user-generated content into broadcasts. Too bad Sanchez was perhaps not the right vessel for this otherwise innovative idea.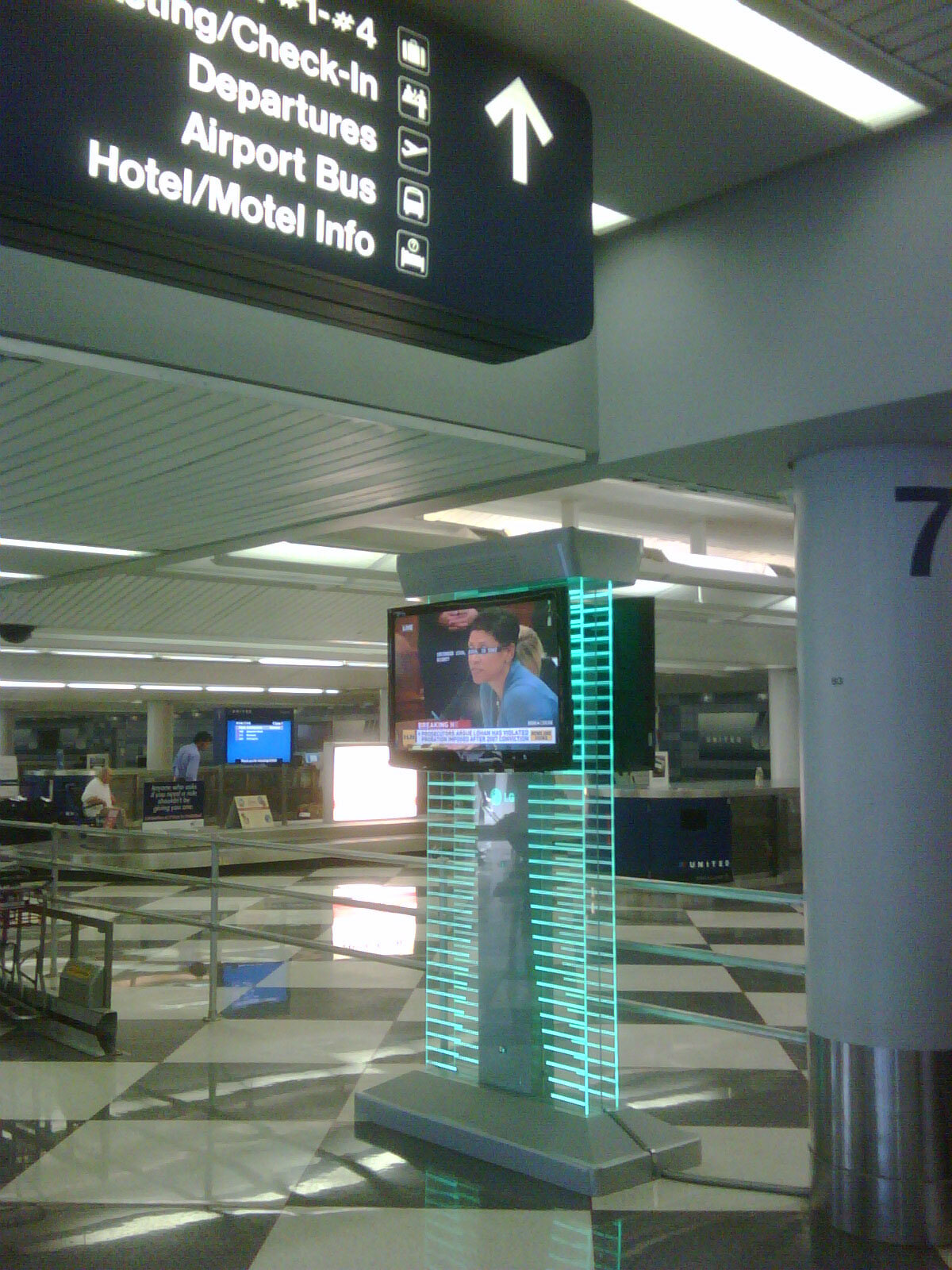 CNN's other big innovation? A willingness to embrace captive viewing
CNN, like other similar cable networks like The Weather Channel and ESPN, essentially exists because someone with money made a big bet on the viability of a dedicated type of television on a single channel on the cable dial.
For its time, it was a good bet, and it allowed for its own forms of innovation outside of the internet-centric forms of innovation we commonly see.
Business strategies can be innovative, too, and one of the most innovative ones might just be CNN's early embrace of captive television, which came most notably in the form of CNN Airport.
The airport-centric service, which borrowed from much the same energy as CNBC's utilization of retail outlets to bolster its brand, lasted for 30 years before Jeff Zucker shut it down last year, a victim of the smartphone. But at one point, it was one of the most fundamental marketing tools the network had. By the year 2000, less than a decade after it launched, it was in 35 of the largest domestic airports in the United States, and by the time it shut down in 2021, it was in 54 airports in the U.S. and Bermuda.
The network was intentionally censored given the setting, in which kids would be exposed to it, and people were about to get on planes. That meant no plane crashes, a common type of coverage for CNN, were reported on the service. This led to occasional critiques. A 2001 New York Times article, roughly two months after the 9/11 attacks, noted that at a time when a major plane crash took place, the CNN feed actively replaced it with a story about the Naked Cowboy.
The Times made other attacks on this service, too. In a 1996 op-ed piece by Adam Hochschild, he noted that the service—which he reported used Atlanta Braves legend Hank Aaron to pitch it to airports—often took people's attention hostage.
"Who is being served here? Travelers haven't asked for the TV's. The sets are there because there's big money to be made from the commercials they show," Hochschild wrote. "Last year, Nielsen Media Research reported that 8.4 million people a month saw airport TV ads."
(One could also argue that these television sets likely directly inspired the hacker-favorite remote TV-B-Gone, which shuts off basically any TV that can accept remote signals.)
There were limits to the captive-television approach CNN used—a formative attempt to put CNN in grocery-store checkout lines in the early '90s quickly went up in smoke—but CNN seemed to respect its audience more than others that tried this idea. A while back, I wrote a story about Channel One News, the classroom-news service that launched CNN's most famous anchor, Anderson Cooper, into the news industry.
As I noted in the piece, there were a number of advocates that hated this kind of news-plus-advertising approach, most notably Jim Metrock, an Alabama education advocate who has fought against advertising-laden services in the classroom through his group Obligation, Inc.
The rest of the story there is that I talked to Metrock on the phone a year or two after I wrote the piece, found out he was actually a pretty wonderful guy, friendly to chat with, even if I disagreed with him on this particular issue. I was a bit pointed at his approach in the piece, and he questioned that, but you know what, I came to respect his view by the end of the call.
He told me that the one service like Channel One that said got it right, and that took his concerns about advertising seriously, was CNN Student News (now known as CNN 10), a service I didn't actually grow up with, but largely took the same measured approach without the Twix ads in the middle.
He told me that he hoped that I eventually came along to his side on the issue—which, even if I'm not quite there, I respected that he took the time to chat with me, and to highlight an example of someone he thought got it right.
CNN is not a perfect provider of news, but Jim was right on this particular point. Their compass has traditionally been strong, even if they admittedly screwed up this whole CNN+ thing.
"As @CNN embarks on an important new chapter in its history—I'm both proud and honored to be the first subscriber of their expanded content, #CNNPlus. Just when you think CNN covered all the bases, they innovate a new tool for keeping us informed. Well done!"
— A tweet from Ted Turner, upon the launch of CNN+ last month. Turner famously has felt bad that he lost his grip on his brainchild—which personally cost him $7 billion as a result of the disastrous AOL Time Warner merger—but he was still the network's biggest supporter when it tried to embrace a streaming network approach. (I stand behind my 2015 comments that Turner is the Steve Jobs of television.)
You can say a lot about whether it was a mistake for CNN to force through the creation of CNN+ at a time after its champion at the top had been forced out of the company and just before a merger that permanently reshaped its corporate parent.
But if you ask me, looking at the willingness of CNN to make big bets in the past, it almost feels like the CNN thing to do to try to follow this questionable idea through.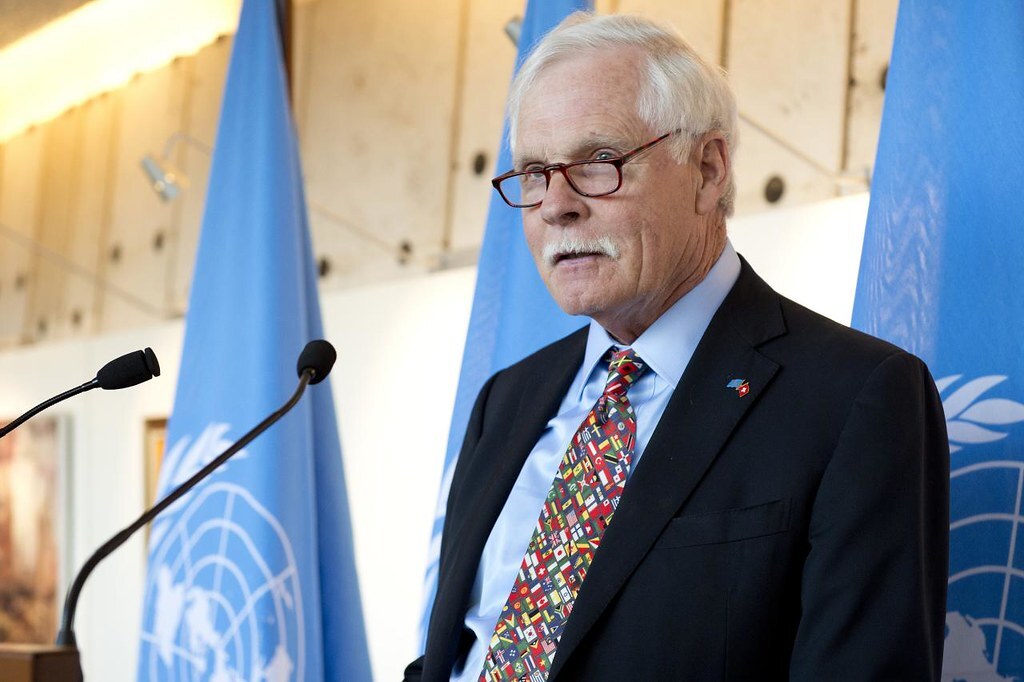 The market around television news, alas, has changed, and one could argue that part of the reason CNN really struggled with this launch, beyond all of the internal drama that made the approach untenable, is that it is really hard for an established player to succeed at doing digital things for so long. (It doesn't help that CNN was also extremely late to this idea.) Now, don't get me wrong, there is a lot to respect here, but CNN's island-unto-itself corporate structure, initially fostered by leaders like Ted Turner and later encouraged by Jeff Zucker, doesn't really work at a time when the bosses are trying to turn a network into a monolith.
I realize Warner Bros. Discovery is in a spot where they really want to make this mega-corporation fit together in the most synergistic way possible, but the truth of the matter is, CNN has historically excelled when its interactive elements were hitting on all cylinders. Leadership and staff have cycled through many times, certainly, but CNN+ was the network's attempt at making that point clear.
They need another source of innovation.
--
Find this one an interesting read? Share it with a pal!
And thanks again to our sponsor Hashnode. If you like development and you like blogging, they come highly recommended!