Today in Tedium: It's that time of year again, folks! As the weather changes and the calendar pages start falling off rapidly, another holiday season is upon us. In 2019, we embarked on a somewhat ambitious project: The Twelve Things of Tedium. Ernie, Andrew, and I all contributed four items apiece to create a wonderful holiday project of which we're all quite proud. The interdisciplinary yuletide extravaganza was fun, but was conspicuously absent in 2020 (we talked about The Gingerbread Man instead). With 2021 wrapping up as yet another unspeakable nightmare, we thought it might be a good time to revisit one of our favorite topics: Christmas novelty songs. So pour yourself a glass of eggnog, gather around the holiday ornamentation of your choice, and crank up the volume as we welcome you, dear readers, to the Tedium Christmas Novelty Song Spectacular. — David @ Tedium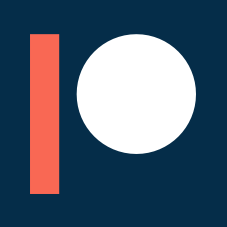 Keep Us Moving! Tedium takes a lot of time to work on and snark wise about. If you want to help us out, we have a Patreon page where you can donate. Keep the issues coming!
We accept advertising, too! Check out this page to learn more.
24
The chart position Gayla Peevey's enduring novelty song "I Want a Hippopotamus for Christmas" reached on the Billboard charts in 1953. It was consistently featured in Billboard magazine as a "best buy" in December of that year too. It became so popular it sold at least a half million copies that year. The song went on to be a Christmas favorite and continues to endure to this day.
Holidays in Tedium
Remember when you were a kid and you got in trouble during a band recital for singing "Jingle Bells, Batman Smells" during the holiday chorus? No, just me? Last year, YouTube extraordinaire Tom Scott dissected the origins of that holiday parody tune last year to unexpected—and hilarious—effect.
If anyone remembers the first Christmas episode of The Simpsons—you know, the one where Homer becomes a shopping mall Santa after not getting his Christmas bonus—Bart famously sings his own rendition of the tune at the start of the episode.
"Jingle Bells" shares something remarkable with another insufferable Christmas tune, "The Twelve Days of Christmas," in that it's not only ripe for parody and silly performances, but has had several notable ones. There are a lot. And while parodies can be loads of fun, there's something to be said about the enduring legacy and abstract acceptance of some original Christmas novelty songs.
The truth is I don't like traditional Christmas songs or holiday music very much. It's just not for me. It's sappy, it's annoying, it's choral. I also never really enjoyed celebrating holidays. It wasn't a tradition in my house, nor was there a strong emphasis on it over the years. And that's okay. I love that other folks get to drive enjoyment from it and the meaning behind it provides something valuable to them. But for me, holidays really aren't my thing. But the traditions and pop cultures surrounding holidays are often a subject of great fascination. Revisiting and diving into novelty songs is sort of a tradition here at Tedium.
This year, for some strange reason, the song "I Want a Hippopotamus for Christmas (Hippo the Hero)" has been ringing through my head for the past few weeks.
But what's the story behind it? And why has it endured for so long? We wanted to find out.
The cute, silly tune was performed by then ten-year old singer Gayla Peevey in 1953. Born and raised in Oklahoma City, OK, Peevey had a talent for singing and entertaining. She was a professional singer at the age of eight, performing on television and in-person throughout Oklahoma City. Eventually, she went to California to perform on Hoagy Carmichael's Hollywood Review.
When Columbia Records noticed her, they reached out to offer her a recording deal. The very first song Columbia brought to her was "I Want a Hippopotamus for Christmas."
Mitch Miller—old "sing-along with Mitch" himself—produced the song. Peevey recounted the experience in a 2020 interview with KUSI News:
Some of you that are a little older might remember Mitch Miller. He was a character, he had a goatee and he'd jump around. He made it so fun. I was only ten, so he knew I was a kid and it needed to be fun. So he was the one that made it. I remember it very well.
During the recording of the song, she took some creative liberties with the lyrics. She added the adorable extended "s" sounds to the part of the song where she sings about not wanting any crocodiles or a rhinoceros. And Mitch Miller loved it. Per an interview with Tulsa Films, he heard it and said, "keep it, keep it! I like it!"
Peevey performed the song on The Ed Sullivan Show a few months before its release, where it was a big hit with Sullivan's audience.
She became so popular in Oklahoma that her family moved to California—ostensibly to get away from show business. That didn't mean she wouldn't continue to make recordings or perform. She recorded several other songs, but none of them ever reached the high level of success that "I Want a Hippopotamus for Christmas" did. "My Little Marine" came close, hitting #84 on the charts.
Some of them continue to inspire other musicians, including Tedium favorite Ween. The opening track from their phenomenal album, The Mollusk, is basically a reworking of Peevey's "Are My Ears On Straight?" from the other side of the "I Want a Hippopotamus for Christmas" single.
$4,000
The amount of money (although some figures put it at being closer to $3,000) raised to buy Gayla the titular hippopotamus from her song. An Oklahoma City newspaper launched a fundraising campaign asking kids to send in nickels and dimes to help her get the hippopotamus for Christmas that year. And it worked. Peevey wrote about it on her now defunct website: "On the morning of Christmas Eve , 1953, live baby hippo, Matilda, arrived at the Will Roger's Airport and was presented to me. What a fun and memorable event that was !! Of course, I donated her to the Zoo where she happily resided for over forty years and with mate, Norm, produced (I believe) 9 offspring." Sadly, Mathilda died of heart failure en route to Florida in 1998. Mathilda's legacy lives on in zoos around the country today. In 2017, however, Peevey welcomed a new pygmy hippo to the Oklahoma City Zoo, bringing the promise of the song full circle over five decades later.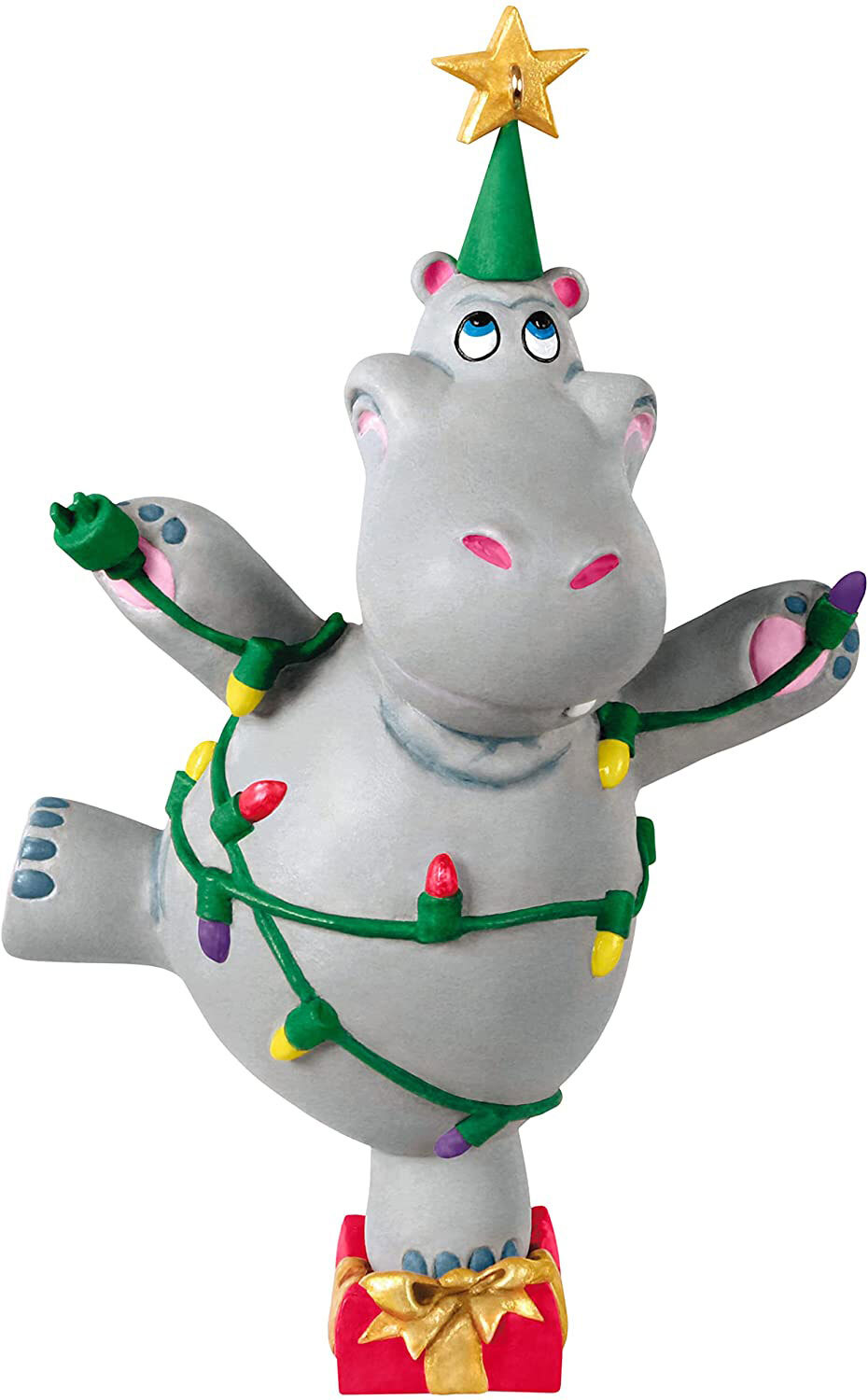 Everyone still wants a hippopotamus for Christmas
"I Want a Hippopotamus for Christmas" took off, its popularity surging in the early 1950s. It's remained a perennial favorite ever since. Dr. Demento listeners rediscovered the tune near the beginning of the show's run and it's been a popular staple there ever since. In the early days of the show, there were only a few Christmas or other holiday songs that were played in regular rotation. Down the line, the show expanded its format to encompass two, three, or sometimes even four holiday themed shows every year. Largely thanks to the success of Christmas novelty songs like "Rudolph the Red-nosed reindeer," "Grandma Got Run Over By A Reindeer, the Chipmunks Christmas song, and, yes, even "I want a Hippopotamus for Christmas" all helped to create this overarching sense that Christmas was a great time to kick back, and have a little bit of musical fun.
But as for Ms. Peevey, the song helped to ignite a lifelong love for the hippopotamus. She eventually went to college, got married, and stepped out of the public eye to pursue other endeavors. She spent some time as a teacher, then ran her own advertising agency writing commercial jingles. That definitely fits with her amazing voice (which sounds as good as ever today) and the sense of wit and wonder she exudes in her interviews. Fittingly enough, the song was used as a jingle itself in 2016 for a United States Postal Service campaign.
Over time, she collected plenty of hippopotamus items, worked toward their preservation, and even sketched a version of Mathilda that she hung on her wall, as seen clearly in her 2016 AP News interview:
On the legacy of the song, she told Tulsa Films that she doesn't get any royalties from the song but loves "just the fun of having everyone hear the song and me singing it, I guess is going to be it."
The song also has an unlikely connection with another Christmas novelty hit: Jimmy Boyd's "I Saw Mommy Kissing Santa Claus."
According to Dr. Demento's liner notes from The Greatest Christmas Novelty Hits of All Time, She even did a few duets with the wonderful Jimmy Boyd (who sadly passed in 2009).
Boyd recorded his famous Christmas song at the age of 13 (songwriter Tommie Connors wrote it) and it went on to sell many, many copies … but that's a story for next Christmas.
The song continues to catch public imagination and adoration, with no shortage of unique cover versions all over the internet.
A few years ago, a lovely group by the name of Postmodern Jukebox released a jazz-tinged cover of the song that really just works. Here it is, in all it's yuletide glory:
More recently, The Aquabats—those Californian purveyors of ska, cartoons, and a comic book aesthetic—produced their own lovely version of the song on their brand new Christmas album for 2021.
"It's very fun to hear it after all these years. To know the people still enjoy it and want to hear it—you know it comes back every year—and it's actually bigger than ever."
— Gayla Peevey Henderson, during a 2016 interview with the Associated Press on the enduring legacy of the song. As she sings snippets of the song throughout the interview, it's apparent her voice hasn't changed after all these years and she still is a fantastic singer. While she is now retired, she still sings with her church and even recently adores the fact that people still love the song.
Five Great Christmas Albums To Listen To This Year
Every so often we like to put together a list or a top five type of addition to a piece to highlight some of our favorite things related to the topic. This time around, rather than focus on individual songs, we've chosen five of our favorite Christmas albums to listen to this year. As the late great Frank Zappa once said, however, "there's no accounting for taste." Hopefully some of these records can bring an extra dose of holiday cheer to your Christmas this year. Enjoy.
Twisted Sister is one of the best heavy metal bands to come out of the 1980s. They're mix of thrashing guitars, chugging rhythms, excellent vocals, and irreverent lyrics just speaks to me in a way that resonates. I also have a great deal of respect for Dee Snider and how he worked alongside my musical hero Frank Zappa to battle censorship in music. When I first learned about their Christmas album, I must admit to being a bit skeptical. But upon hearing the first track, I was immediately hooked and gained a new appreciation for different interpretations of Christmas songs. Although it holds the same title as the Bob Rivers Comedy Corps album of parodies, it is anything but a humorous album. Highlights include "White Christmas," "Silver Bells," and "Heavy Metal Twelve Days of Christmas."
The simple fact that Barnes and Barnes got together again in 2019 to record a holiday album is a minor miracle in and of itself. The release of a brand new album this year and A renewed interest in their work throughout the comedy community is just icing on the cake. 2019's Holidaze in Lumania are less a comedy record and more a meditation on what the holidays have become. Barnes & Barnes' trademark weird humor and wit is definitely present on the album, but as they've grown as a band over the last four decades, their music does have a strong tinge of seriousness about it. Of course, going back to their early albums one could see that in a great deal of their songs anyway and it's a shame they were written off as a novelty act for so much of their careers. Highlights include "It's Christmas in Lumania" and"I've Got Some Presents for Santa," among many others.
Let's be honest: you probably expected to see this one on the list since we mentioned it earlier. "I Want a Hippopotamus for Christmas, Too!" kicks off a delightful and unexpected Christmas album from one of today's most wonderful bands. "Christmas Steve" is as fun as it is strange. Several other tracks round out this amazing effort from an equally amazing band.
It's no surprise that we love the Canadian folk rock band Barenaked Ladies around here. Their combination of humor, acoustic and Electric guitars, and fun topics just has a certain appeal. When they did a holiday album, I was, of course, a bit dubious. Holiday albums usually feature a range of sappy, traditional interpretations of songs that I simply do not enjoy. But BNL managed to take some of those same songs and not only make them tolerable, but make them fun and enjoyable. It was an interesting time for the band. Their album everything to everyone had just come out and they completed a successful tour. Steven Page was still with the band. Although he didn't really want to do a holiday album afterward, the record did produce some good tunes like "Green Christmas" and their hilarious rendition of "Jingle Bells." The live version of their holiday performance is quite good as well, and you can see it at their official YouTube page.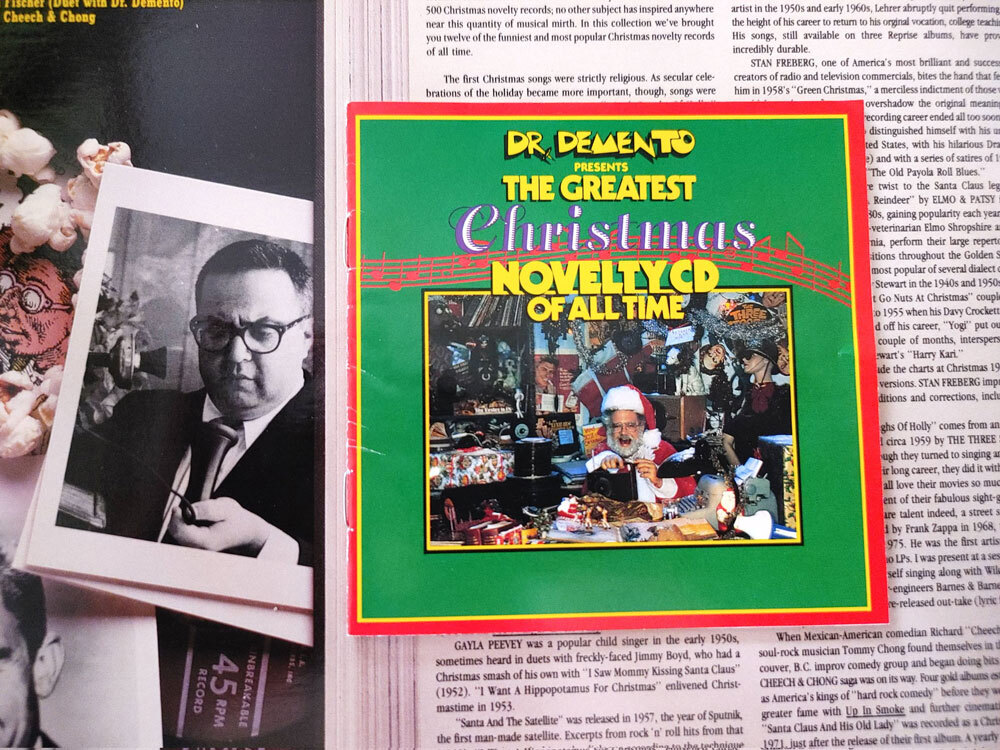 We were going to put the Tales from the Crypt Christmas record on this list, but felt everyone's favorite Dr. Demento compilation definitely had a place on the list. Featuring a wide variety of Christmas novelty tunes from the course of several decades, it has everything you could ever want from the genre. You'll find everything from the Singing Dogs performing "Jingle Bells" to "The Chipmunk Song," and (of course) "I Want a Hippopotamus for Christmas." If you're only going to have a single novelty Christmas album in your collection, it should probably be this one or its follow-up Holidays in Dementia.
1989
The year The Ramones released "Merry Christmas (I don't want to fight tonight)" on their Brain Drain album. Joey Ramone grew up Jewish, but found appreciation for Christmas music early on, eventually working it into the Ramones' sound for this track. The song became a bit of a holiday classic, but it almost functioned as a sort of "parting of the ways" for Dee Dee Ramone. Following the album's recording session, Dee Dee left the band. The song itself is a rollicking punk tune in the best tradition of The Ramones, complete with a very 1980s music video and aesthetic.
Christmas with punk music
When I was still in college, I took a course that focused on a concept called "music as rhetoric." I wrote my fair share of essays using the concept as a guide. There was at least one on a Genesis song and another on U2. We'll spare you the academic tedium and just say music can be quite meaningful.
Punk music, in particular, is a powerful force for societal change and fostering better understanding of the world in which we live. At least I like to think so.
Some of my favorite Christmas songs are actually punk songs. The Ramones did some delightful Christmas tunes. I also love "Punk Rock Christmas" by The Ravers. Ditto for Osaka Popstar's rendition of "The Christmas That Almost Wasn't."
There are a ton of great punk rock tunes for Christmas time, whether they're reworkings of traditional music or original songs.
But my favorite Christmas song of all time is actually one you may not have expected. A band that isn't generally known for playing punk—but occasionally did put out a tune or two—The Kinks gave the world a true gift with their 1977 single, "Father Christmas."
The song's narrative is striking and somewhat sad. It begins with the narrator talking about how much he loved Christmas as a kid and believed in Santa Claus (despite knowing it was his father). Later he tells listeners about working as a department store Santa, and being robbed by a band of kids.
With the refrain "Father Christmas, give us some money. We got no time for your silly toys …," the kids go so far as to threaten to beat him up. It's very heavy social commentary—something Ray Davies never shies away from—and underscores an important point about Christmas time: sometimes people need more than things to survive.
That doesn't mean Davies and the band didn't have some fun with the song in live performances. Davies told Southern California's KSWD radio station:
When the record came out we were on tour with a very successful band at the time supporting them. I went on dressed as Santa at the end of the show to do "Father Christmas." And the other band found it hard to follow us. The following night with the same band I went to run on but there was a bunch of heavies preventing me from running on stage. And I was protesting. But the people said, "The Kinks didn't do an encore but Santa Claus was there and they were stopping him from going on stage."
The song ends with a rather sobering message, despite its energetic and somewhat irreverent approach:
"Have yourself a very merry Christmas, have yourself a good time. But remember the kids who got nothing as you're drinking down your wine."
The song is loaded with similar sentiment, some whimsy, and a ton of social commentary—something perhaps a few of us need to hear once in a while, especially around the holidays.
"Yes, it was an instant smash in 1958, and deservedly so … highly original and splendidly produced and promoted. So why is it on this list? Because it was the first Christmas hit that's only about the presents. I want this, I want that. Nothing about giving or anything else we love about Christmas. Just greed, pure and simple. It doesn't even mention Santa Claus, for crying out loud!"
– Barret Hansen, AKA Dr. Demento, in a 2014 interview with Billboard about the worst Christmas novelty songs of all time. While it might seem a bit crushing to see The Chipmunks on the list, the good doctor makes a valid point. Besides, Ross Bagdasarian and his singing rodents released much better—and less outright commercial—material as they proceeded to steal the hearts of listeners everywhere in the ensuing years. But at the end of the day, the sentiment certainly parallels that of the Kinks' "Father Christmas" in its own little way.
There's something truly special about Christmas and holiday novelty songs. For many years—despite being an ardent fan of The Dr. Demento Show and Bob Rivers Comedy Corp—I often skipped around the holiday episodes, picking and choosing songs. That (obviously) changed as I came to appreciate the value these sorts of songs lend to our lives during a very stressful time of the year.
I abhor the rampant commercialization of the holiday, but have reluctantly come to accept it as part of the process. Now, if we could only do something about making people happier and teach them to treat retail/restaurant/venue workers better, that would be the only Christmas gift I'd ever need. Seriously, we've seen some people in public behaving atrociously this year.
Novelty music can inspire creativity, joy, and happiness—but so can a little bit of holiday-themed punk rock. But as another new year approaches, all we can ask is that you be good to each other, stay curious about the world around you, and don't yell at retail, restaurant, or movie theater workers. That's just messed up. Happy holidays from everyone here at Tedium to you and may the next year inspire more wonder and creativity in our lives (and maybe some of that goodwill toward others I've heard so much about). Thanks for reading and we'll see you next time!
--
Thanks again to David for remaining a never-ending font of all things novelty.
Find this one an interesting read? Share it with a pal! And a Happy Holidays to you and yours!