Hey all, Ernie here with a fresh piece from David Buck, who last hit us up with a piece on guitar capos. This time, he has something for the Nick Arcade generation. Read on!
Today in Tedium: I always wanted to be a game show host. I spent years developing my "broadcast voice" and studying reruns of classic game shows whenever they hit the airwaves. I even hosted a one-shot game show on public access television once. As much fun as playing the part can be, watching older game shows can spark a certain nostalgia … but the real magic is in playing them. When I pulled my Nintendo Entertainment System out of storage during the lockdown, I found quite a few more NES games based on game shows than I thought I owned and it got me thinking about not only those games, but about the strange combination video games, game shows in general, and how strange things you get when the two are mixed together. Get your buzzers ready, because today's Tedium is taking a look at the meeting of video games and game shows. — David @ Tedium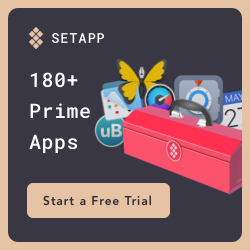 It's like Netflix for Mac apps: If you're the kind of person who likes trying out new programs to see what sticks, try SetApp, a Netflix-style "app store" for Mac programs. It's cheap—just $9.99 a month—and it'll be a huge boon to your productivity. Check it out!
1991
The year GameTek released Talking Super Jeopardy for the Nintendo Entertainment System. Featuring polished 8-bit graphics, colorful stand-in characters, and digital voice The game was loaded with a decent variety of trivia questions from science to the pop culture of the time and was quite fun to play on the NES. Based on the four-contestant live action tournament version of the show, a few things set this NES game apart from the other three versions of GameTek's Jeopardy—it was the first title GameTek developed without Rare (more on that in a moment), the game supports four players (using my favorite NES accessory, the Four Score), and the game is notable for its use of synthetic vocal samples that punctuate the entire gaming experience. It also has a killer 8-bit rendition of the Jeopardy theme if you're into that sort of thing.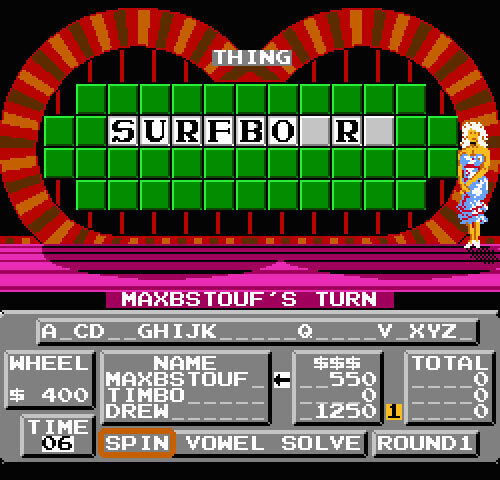 Game shows have long been a popular form of entertainment with a strong history of innovation
Game shows have always held a measure of popularity and a permanent place as part of modern popular culture. From quiz shows and panels to reality programs and interactive games, the game show is thoroughly ingrained in our collective entertainment psyche. New and innovative shows come and go all the time—with the occasional scandal in between—and America's love affair is undeniable—even if one of the first game shows was a Spelling Bee broadcast over BBC radio.
Per an excellent history of game shows by Magic Barry Entertainment, there's a compelling reason why the population loves these programs:
Some experts assert that the game show's popularity directly ties in with America's lofty rags-to-riches dreams, wherein we love to see an average person win a fantastical vacation or pocket a million dollars for doing little more than showing up.
Some folks love game shows for the trivia or the competition. Whatever the case may be, it was only logical for games based on game shows to find their way into the home. For decades, board game versions of popular game shows like Jeopardy, Wheel of Fortune, and Concentration were a good way to capture the game show experience at home.
Later, video game versions of popular game shows began appearing on home consoles and personal computers. I used to love playing Family Feud on one of our old computers as a kid, but when we got Classic Concentration for the NES, I moved onto that system exclusively and ended up collecting numerous games from the same company—GameTek.
Founded in 1987, Florida-based GameTek basically came about as a means to utilize the licensing rights acquired by the company I.J.E, Inc., which included several game shows. With the exception of a few Fisher-Price branded titles on the NES, Gametek's output on the system consisted primarily of games based on the two most popular game shows of the time: Wheel of Fortune and Jeopardy.
In 1988, GameTek brought the world their NES port of Jeopardy and just kept going from there. With a few exceptions like Super Talking Jeopardy and Wheel of Fortune Featuring Vanna White, Gametek served as just the publisher of some of the video games based on game shows. They had some help from other companies for game development like Softie (Classic Concentration) and Beam Software (Family Feud), but most of their output involved a company called Rare—the same company responsible for the likes of Battletoads and later, Donkey Kong Country. Rare developed a great deal of GameTek's published output. Double Dare, Wheel of Fortune (along with both Jr. and Family Editions), Hollywood Squares, Jeopardy (along with the Jr. and 25th anniversary editions of the game) all were developed with Rare in some capacity. Rare would later develop Anticipation (published by Milton Bradley) and move onto bigger and better things.After a mere 10-year run, GameTek declared bankruptcy in 1997—a few years after the NES years faded into history.
As gaming evolved and smartphones became ubiquitous, even Jeopardy and Wheel of Fortune jumped to the smartphone market. Newer, more innovative game show-style titles like Trivia Crack came along incorporating players from across the world into their own interactive game show. Later, HQ Trivia came along and transformed the entire landscape of the interactive game show.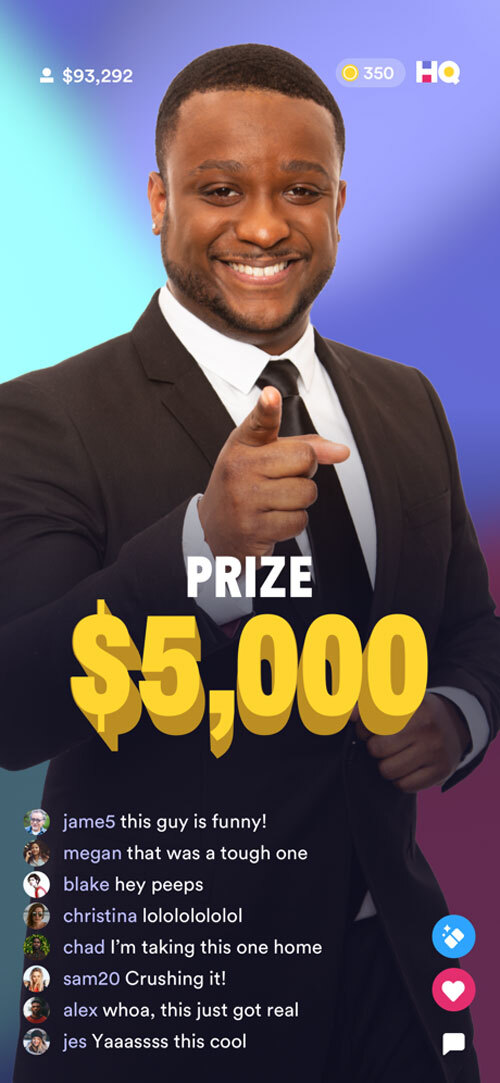 Per The Verge, HQ Trivia briefly became the "most popular daily, live interactive quiz apps that found its player base through the promise of cash prizes" before shutting down in early 2020 (although it returned shortly afterward).
Promising cash prizes and fun trivia in a live, interactive environment undoubtedly appealed to a large user base. Playing twice a day for real prizes through your own device was a unique way to experience the interactive game show from the comfort of wherever you were at the times the game started. HQ Trivia is an interesting part of game show history, inspiring much online discussion and at least one podcast series. (Editor's note: I'm listening to it now. It's pretty good.) Not to mention it was always fun to participate, even if I didn't win anything.
Amid HQ Trivia's successful run, the 2018 pilot for The Video Game Game Show appeared online (it appears to be a kind of interactive game show where the hosts play console games). A mere footnote in video game game show history, it pales in comparison to the shows that preceded it, especially the 1980s smash Starcade.
123
The number of episodes produced for the one-of-a-kind game show Starcade. The show ran on the WTBS Superstation from 1982-1983 and in syndication in 1984. Watching an episode in 2020 is like peering directly into a nostalgic version of the distant past. Against the backdrop of chirpy, arcade-style theme music, the announcer boldly proclaims, "It's Starcade! TV's first video game arcade game show—a game show for today!" Hosted at first by Mark Richards, with Geoff Edwards later taking over the role, the show exudes arcade ambiance in abundance as it progresses in typical game show fashion. We meet our contestants, followed by a trivia question. The one who correctly answers the question picks a game to play. Both contestants alternate trying to attain the highest score possible. It's a blast to watch. The program only lasted a short time, but it's still quite popular, with several episodes available for viewing on the official Starcade website. The show served as an introduction of current and then-new arcade games and as writer Luke Winkie posits in his 2016 Daily Dot feature about the show, Starcade may have been the origin of the modern esports movement. Perhaps the show really was ahead of its time.
Now you're playing with Video Power
Sometimes, a combination of two types of programming just works … and sometimes it doesn't. In the early 1980s, Starcade arrived to take some of the most amazing arcade games of the day and demonstrate them in a competitive atmosphere laced with humor, professional hosting, information, and an aura of pure fun. Then there was Video Power … a video game game show that had some good ideas, but didn't work as well.
Video Power began its run as a kind of variety show centered around the antics of host Johnny Arcade and a cartoon called The Power Team. The Power Team featured several of developer Acclaim Entertainment's Nintendo game characters that you probably don't remember—Kuros from Wizards & Warriors, Tyrone from Arch Rivals, an anthropomorphic tomato sporting a mohawk, the main guy from NARC, and Bigfoot the monster truck—going on adventures with occasional assistance from a cartoon version of Johnny. In other segments of the program, Johnny—eccentrically played by Stivi Paskoski who would later take on much more serious film and television roles— provided tips and tricks for various games from the safety of his hip 90s room. Separating itself from other daytime game shows, Video Power typically came on early in the morning.
Per Old School Gamer Magazine, this formula was scrapped when Terry Lee Torok—who hosted and was inspired by the Nintendo World Championships—revamped the format, becoming the program's co-host in the process. Indeed, the second season—the show's final one—became an insane type of game show.
Amid the ever-present strange and wacky behavior of "your nitty gritty guide to gaming glory" Johnny Arcade, contestants participated in four rounds of video game show madness. Some episodes began with "The Video Power Edge," wherein Johnny laboriously describes how to win a tough challenge on a particular game, but the show took off when the first segment begins.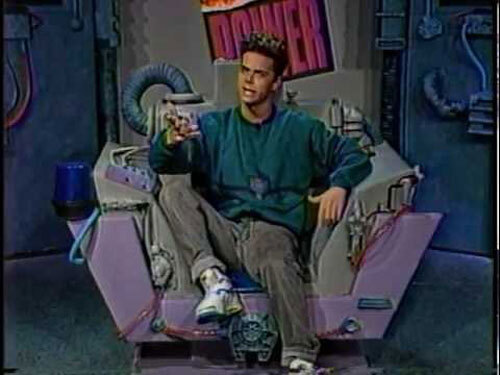 Per The 8-Bitters, the segments were "Johnny on the Spot" where Johnny Arcade went into the audience to pick out the episode's pre-selected contestants and bring them to the stage. In the second segment—"Power Play"—the kids played some video games in a friendly competition followed by the third segment: the obligatory game show quiz. The second segment returns for an encore until the fourth and final segment—a maze full of games and prizes—begins.
In a retrospective of the series for Unwinnable, writer Ian Gonzales sums up the final stage of the program quite well:
The maze looked like something from Hell's version of Double Dare, with redecorated cubicles and two giant tubes at the end. I'm surprised no kid ever broke a limb running through it. The maze was packed to the gills with NES and Sega Genesis games, and contestants would don a Velcro vest and helmet so they could hold onto as many games as possible. While most of the titles were probably filler, kids seemed to win some solid videogames like Bases Loaded, Insector X and Battletoads.
The show drifted off the airwaves after 50 episodes of this new format. From its cheesy 90s rap opening to the now-retro prize maze, Video Power is a heavy slice of nostalgia that managed to do something interesting with the game show format.
As James Rolfe succinctly puts it in his 2018 retrospective on the series: "It was an awesome way to start the morning. It's extremely dated, it's a product of its time, it's just a little time capsule of my generation."
Some episodes are available on Youtube, but be warned that the show is very much a nostalgic relic that should be enjoyed as such. It did, however, make way for a much better program: Nickelodeon's amazing video game game show Nick Arcade.
$495
The cost of Mandala, the Amiga program used for Nick Arcade to help recreate the "inside a video game sequences" used on the show. Per the April 2, 1990 issue of technology magazine InfoWorld. Mandala worked by taking a high-contrast image from video input of a user standing against a blank background. It then allows the digital image of the user to be inserted into a running program as an icon where the "collision of pixels triggers another action and creates a situation where players can view themselves actually interacting with the program's other icons." The Mandala software effectively allowed users to take a chroma key input, digitize it and turn it into a sprite which helped create the interactivity seen in the show. When it launched in 1991, the software was fairly expensive, but in the case of Nick Arcade, it was probably well worth the price.
How Nick Arcade used technology to create the illusion of an impressive gaming experience
For those unfamiliar with the subject, Nick Arcade was a game show created by James Bethea and Karim Miteff, centered around trivia and playing video games. Hosted by the wonderful and energetic Phil Moore (with announcements by Andrea Lively), the game show captured the hearts of an entire generation of video game-loving kids.
While it seems like a typical game show on the surface, Nick Arcade used technology in unique ways for the time, specifically blue screens, laser discs, and Amiga computer software.
Contestants answered trivia questions, played original and current video games, all while guiding the show's mascot character Mikey across a sort of game board that influenced the direction of the game played out. Ultimately, the winner faced off against one of three evil wizards in a real-life interactive video game!
Per an incredibly in-depth, detailed 2020 documentary from Wrestling with Gaming (we highly recommend watching it), Bethea and Miteff needed to figure out a way to make everything work. The technology at the time wasn't exactly straightforward when it came to scan rates and compatibility between film and television. In the documentary, Miteff reveals the show was recorded live-to-tape stating, "everything you see in Nick Arcade is happening live."
Innovation basically influenced the entire run and structure of the show. Bethea wrote a code that was used in the second season to trigger video with laserdisc and the team also had to program randomness into the show (to comply with the game show regulations at the time). But it's the interactive segment of the show where the duo's innovation shines the most.
In a 2015 Reddit AMA, Miteff goes into considerable detail about how they achieved the effect for that final segment. First, the games were done completely live using a variety of studio effects and techniques mixed with technology for creating the look and feel of the game world. Bethea and Miteff came up with the designs based on how a Sega Genesis would perform. Some of the graphics used in the interactive segments were created by folks who actually worked on some popular Sega games at the time. They used blue screens extensively to create the effect. Miteff explains:
The sets the kids played on were large blue screen sets that were shot from a single angle -- a head on representation that allowed us to emulate scrolling platform games or the type of backdrops that you would see in a game like "Street Fighter" or "Altered Beast". These sets were full size and to scale, some were at least 30 feet wide and two stories tall, which was a lot of ground to run back and forth on for an actual human being. Steps, ladders, caves, trees, etc. were blue screen elements that were precisely mapped to computer images, both static and animated.
They used the in-studio cameras to shoot the action and sent it to a system called the Ultimatte where the team would find all the blue parts of the video and replace them with the video game style graphics (keying). Creating the interactive component was a bit more of a challenge. Per Miteff:
The interactivity was accomplished by taking the "hi-con" or pure white on black key signal from the Ultimatte and feeding it a combination of software and hardware built around Commodore Amiga computers and Very Vivid's Mandala software. This software used the Amiga and third party products unique to that computer system and used live video to interactively mate it with the graphics and software objects the computer was generating.
Later in 2015, the duo launched a Kickstarter for their new show Enthlevel (the website is defunct, but the original Facebook page still exists). The show would have been the logical next step for the Nick Arcade idea utilizing modern technology with a focus more on games and the incorporation of that technology rather than trivia or moving Mikey around. Sadly, that show never materialized and nothing has been updated since 2015. It would seem the world just isn't ready for the next iteration of Nick Arcade.
"Today, you might be able to see them in bits and pieces on YouTube—from old VHS recordings—and it's funny to think as a kid we used to get really excited about these kinds of shows."
— James Rolfe, a talented filmmaker best known for his Angry Video Game Nerd character, talking about the two best known video game game shows from the 1990s in a retrospective video from 2018.
The juxtaposition of video games and game shows probably reached its non-interactive zenith with Nick Arcade, but the game show concept stretched further as the internet and cell phones became more prominent. We've come a long way from PC and NES versions of game shows, but it seems the era of video game game shows has come to a close for now. Who knows what the future may hold?
As I get older, I find myself shouting the answers to trivia questions to Jeopardy and NPR's Ask Me Another much more often than not. It's increasingly easier to find inspiration in the work of former long-running Jeopardy champion Ken Jennings and his Kennections puzzles seem to be reinforcing my love of trivia each week.
I wonder if there's still time to achieve my goal of becoming a game show host? After all, we probably know a thing or two about trivia around here ourselves. A Tedium game show could be fun, after all.
--
Find this one an interesting read? Share it with a pal!