Hey guys, Ernie here with another piece from Andrew Egan about something nerdy and televised, two things we do well here at Tedium. (His last piece was a daily one about Beer Nuts.) Read on for more!
Today in Tedium: Television programming has long been a rotating series of common staples. Talk shows, games shows, court shows, and soap operas air during the day. Sitcoms, dramas, and reality competitions (which are somehow distinct from game shows) dominate prime time hours. However, TV programming took a few years to develop with some concepts growing in popularity only to flame out. One staple of the early American television landscape has since gone out of fashion but may have a resurgent moment soon enough. Today's Tedium is sharpening its wit to get ready to talk panel shows. — Andrew @ Tedium
Today's GIF is from Would I Lie To You, and features comedian Lee Mack riding a little pink bicycle.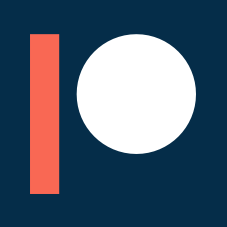 Keep Us Moving! Tedium takes a lot of time to work on and snark wise about. If you want to help us out, we have a Patreon page where you can donate. Keep the issues coming!
We accept advertising, too! Check out this page to learn more.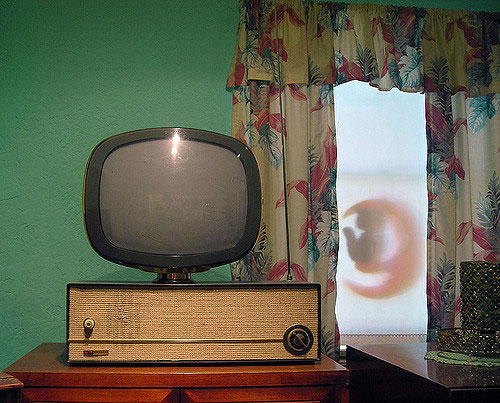 The Philco Predicta television set. (Roadsidepictures/Flickr)
Early television's simplicity and radio's influence made the panel show a perfect early format
Much like old school cathode ray tubes (CRTs), television programming took a long time to warm up. The first TV broadcasts were only capable of really primitive images, such as still logos, wind up toys in motion, or black silhouettes of motion pictures. Sound wasn't always used or available. Television technology slowly improved but by the end of the 1940s, only 40,000 Americans had a TV set in their home with more than 75 percent of those concentrated in New York City.
The post war years would prove to be prime time for television. The early 1950s saw an explosion in American manufacturing, bringing a wide range of new appliances to households. Microwaves, dishwashers, and television sets became the new standard of the emerging middle class. These appliances also spurred the creation of new, specifically designed products, like frozen dinners, concentrated dish soap, and TV shows.
In the early days, TV shows largely mimicked the programming already being offered by the radio broadcasters that owned the networks. The result was a lot of news, some game shows, TV adaptations of soap operas, and panel shows. A whole lot of panel shows.
27
The number of seasons of the panel show To Tell the Truth that have aired on a broadcast network over the past 70 years. One of the more popular American panel shows, To Tell the Truth challenged a panel of celebrity guests to determine which of three challengers is actually telling the truth about their identity. Celebrities appearing on the show included Desi Arnaz, Lucille Ball, and Betty White. Over the shows long run, even notable people appeared as challengers, including Frank Abagnale Jr, the FBI agent that caught John Dillinger, and legendary humorist Henry Morgan.
Panel shows look kinda like game shows, but they're not. Why is that?
The primary distinction between a panel show and a game show is the participation of celebrities and they don't win prizes. Panel shows were staples of radio programming both in the United States and United Kingdom. As production companies faced increasing demand for TV programming, panel shows made their way to New York production stages.
Panel shows, like game shows, have a format that guides each episode. In the 1950s, panel shows challenged celebrities to interrogate guests, play charades, and answer trick questions. Arguably the most iconic panel show of the era was To Tell the Truth, which used the "imposter" format to stump comedians, actors, and the occasional newspaper columnist. This show featured a wide variety of interesting guests, including an appearance by Dr. Seuss, the inventor of Monopoly, and the sculptor of Mt. Rushmore.
The success of "imposter" panel shows led to imitators, like I've Got a Secret, which once featured the last remaining witness to the Lincoln assassination. To Tell the Truth is an interesting marker for the popularity of American panel shows, airing continuously from the 1950s to today. The show's original run ended in the 1960s amid declining ratings, only to be revived for a considerable run in the 1970s. The 1980s and 1990s were not particularly kind to panel shows and To Tell the Truth only ran for one season in each decade. While panel shows flailed on American television, they found continued success across the pond.
(https://www.comedy.co.uk/tv/top/panel_shows/) airing on British television during 2017.** These shows have provided a steady income to a rotating cast of British comedians, though personalities from other countries frequently appear as panelists. The most popular British panel shows include QI, Would I Lie to You?, 8 out of 10 Cats, and Nevermind the Buzzcocks.