Today in Tedium: In a way, a decision by Rolling Stone to create its own version of the pop charts—in direct competition with Billboard, which has been doing this for 80 years—is something the magazine was probably destined to do at some point. (It probably helps that there was a synergistic excuse: The magazine was recently bought by Penske Media Corporation, the same publishing giant that owns trade outlets Variety, Deadline Hollywood, and the music data company BuzzAngle, the latter of which will be supplying the data for Rolling Stone's charts.) It's a little early to tell exactly what Rolling Stone's charts will look like (they've already been delayed!) but if they're anything like Billboard's, they're going to be fun to watch as musicians repeatedly take advantage of the charts' quirks in every possible way. Today's Tedium ponders the way the music industry jockeys for position on the Billboard charts. — Ernie @ Tedium
Today's GIF comes from a YouTube clip of a collector who has every Billboard year-end issue dating back to 1973. By the way, today's issue is sponsored by Lemonade. More on them in a second.
How Casey Kasem made the Billboard charts important to more than insiders
I learned something really interesting when researching the very first episode of American Top 40, which fittingly aired the weekend of July 4, 1970.
That interesting thing? If you take out all the songs and commercials, a three-hour program becomes just 20 minutes long. Its host, Casey Kasem, a veteran DJ and television host who by this time was dabbling in voice acting, was adept at filling this 20 minutes with banter, interesting facts, and perspectives about the music that was soaring on the charts. He would continue to do so on American Top 40 for 18 years—then, after a decade-long gap in which Shadoe Stevens was handed the baton and he was hosting a competing show, another six more.
It was infotainment—and while odds are low that people were listening to the show straight through, all three hours, it was perfect for grazing.
(In case you're wondering: Yes, Kasem ended the very first broadcast by saying his signature line: "Keep your feet on the ground and keep reaching for the stars.")
That three-hour program evolved but never changed significantly in structure over the years, but its format was quietly important for a few reasons: It got people interested in consuming information in a list-based form, and it didn't play to the biases of the day—instead, focusing on the objective goals of the chart.
As a 2014 piece published on Splinter (then known as Fusion) and timed to Kasem's passing notes, the first chart featured "Ohio," a song by Crosby, Stills, Nash, and Young that was successful (ranking at number 30 that week) despite the fact that some AM stations actively were not playing the song about the National Guard shootings at Kent State.
In introducing the song, Kasem didn't sugarcoat it. Instead, he highlighted the vocal quartet's pedigree and the fact that such a message was not out of character for the group.
"Those are heavy credentials, and you expect heavy stuff from them," Kasem stated over the song's introductory riff.
Billboard writer Rich Appel, speaking to Splinter, noted that the decision to stick to the chart reflected a noble goal: "That was one of the things 'American Top 40' did: They wanted to just play the top 40 songs, regardless of what (mainstream) radio was doing."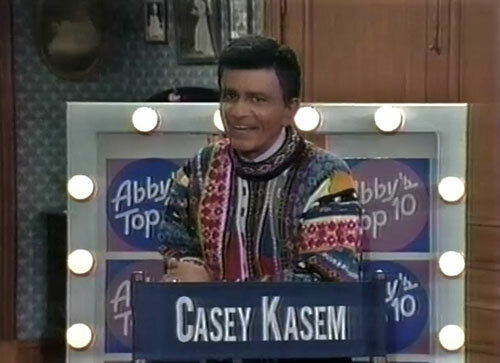 And it's worth noting that, for decades, Billboard was not exactly a publication known outside of the music industry—for one thing, you couldn't buy it at a local grocery store. Kasem and his broadcaster were providing a basic resource to the public: He was counting down the charts, often on AM stations, and helping to make listeners aware of music that the station wasn't playing any other time of the week.
"Because Billboard's formula back then took overall album sales into account, listeners who generally stuck to AM radio got to hear music off albums that hadn't necessarily produced hit singles yet," writer Jessica Roy wrote.
Eventually, the information on the chart would become more democratized—particularly during the late '90s, as the internet helped to make Billboard easier to access. (The magazine once paywalled many of its more obscure charts, as well as the lower half of its most popular ones, but now nearly all charts are available online for free, though the magazine maintains an industry-only offering.)
By that time, the chart situation had complicated significantly on the radio dial: American Top 40 had been handed off to Stevens, who (no kidding) became famous by doing a series of fast-talking commercials for an electronics retailer. Stevens eventually ended his tenure at American Top 40, while Kasem had moved onto his own show, ‌Casey's Top 40, and a number of secondary charts for different formats. In 1998, after a decade away, Kasem came back to American Top 40—and the show moved away from using Billboard entirely. These days the show, hosted by Ryan Seacrest, uses a proprietary chart.
But even if American Top 40, nearing its 49th anniversary, isn't exactly leading the way with the charts anymore, you can argue it remains an important starting point for chart culture. The film industry's box-office charts later gained similar cultural cachet. And while other charts, such as the New York Times Bestseller List, existed before then, you can argue that their influence probably rose in the years after the music industry gave charts a popular showcase.
And this can be seen in the fact that many modern services, such as Apple Music and Spotify, have built popular charts of their own that people legitimately care about, even if they can't be considered quite the same way as Billboard because they don't cover every nook and cranny of the pop charts.
And thinking more broadly: One can probably draw a line from the popularity contests of Billboard to the way it seems like we rank everything online, from Amazon popularity charts to listicles. We're always counting on something, and it makes sense that we want to make the best possible appearance when we do.
A sponsored message from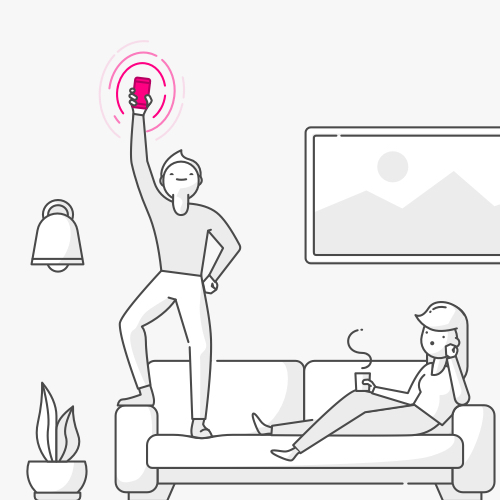 Lemonade makes insurance that doesn't suck (finally)
Insurance was supposed to be a good thing—we'd pool our money together and if something bad happened to one of us, we'd be covered. But insurance companies have since become the big bad wolves who take all our money and make us wait an eternity to receive claims (if at all).
Introducing a refreshingly different approach to insurance. Lemonade has transformed the insurance model—treating your money as if it's just that—yours. No more long waiting times and fighting claims. Lemonade takes a flat fee, pay claims super fast, and give back what's left to causes you care about. You heard that right. Lemonade donates all unclaimed premiums to communities and non-profits you care about.
"Don't Speak," one of the biggest hits of the '90s, not that you'd know it by its Billboard Hot 100 chart history.
The structural weakness of the Hot 100 that faced every major crossover rock hit of the mid-'90s
Imagine you're at a sales job, and you're working on commission. Sure, the base salary is OK, but if you really want to score the big bucks, you have to go the extra mile—and going the extra mile might involve getting clever or perhaps even sneaky.
In its own odd way, an impressive chart showing on Billboard is like scoring a solid commission. Which means, if you want to get a better commission, you might want to bend the rules sometimes just to make yourself look a little better.
And that's what artists, their managers, and their labels often do. If there's a structural weakness in the Billboard charts, artists and labels will find a way to use it to their advantage, whether to sell more records or score a useful PR win for an artist that's aiming for maximum impact.
And even if Billboard makes changes to account for loopholes, it's only a matter of time before something else happens that requires changes to the chart.
This has been happening for decades, and pretty much every time, the drumbeat of technology has been the biggest reason for it. Billboard can try to make a course correction as needed, but sometimes, the magazine can be a little slow on the draw.
Nowhere, perhaps, was this more obvious than in the mid-to-late-'90s, when rock bands (or more likely, their labels) decided not to even bother with releasing physical singles, instead just letting their songs chart where they were likely to get notice—the Modern Rock Tracks chart, which put no weight on a physical single. This, of course, worked out great for labels, which wanted to sell people the full album anyway.
I've touched on this quirk before—in part because this sometimes led the labels to release half-baked albums just to fill a quota. Hence the reason that Primitive Radio Gods were forced to sell a single in album form, with a bunch of demos attached.
But there was another side to this quirk—and it created enough of a problem for Billboard that it eventually had to remedy its methodology. Often, these big songs would be everywhere—massive hits on MTV and radio alike—but they would never appear on the primary chart the public used as a cultural barometer. It wasn't because they weren't deserving, but because Billboard required singles to have a corresponding physical release to appear on the Hot 100.
(In a way, the magazine arguably did this to themselves by choosing to include album-only tracks on the Modern Rock charts, which it started in 1988. As that chart gained cultural relevance, it led to a lot of those album tracks going mainstream.)
A great example of this is No Doubt's "Don't Speak." The song was such a big hit that it is literally the seventh biggest song in the history of Billboard's 27-year-old Mainstream Top 40 chart, and it topped the Hot 100 Airplay chart for four full months, or 16 weeks. But despite clearly being a pop-music juggernaut, it never charted on the Hot 100, despite a level of radio play that on its own would have made it a chart-topping hit. (Instead, all those listeners bought Tragic Kingdom.)
Billboard's primary singles chart disqualified one of the biggest songs of 1996—one that might have had a massive reign at the top of the charts similar to that of the year's biggest Hot 100 hit, Los Del Rio's "Macarena."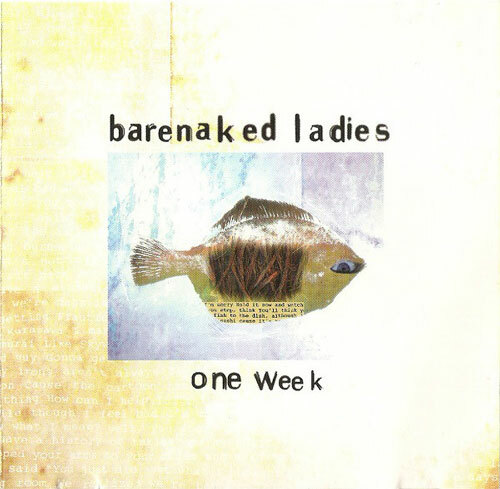 But what was interesting is that, eventually, labels would take advantage of this clear disparity between what was happening on the charts and what was being played on the radio to tip a success story over the edge. A prominent example of this is the Barenaked Ladies' "One Week," which had been a hit for months by the time the band's label, Reprise, released the song as a physical single in the fall of 1998. And by the time the label did, the song was very close to topping the Hot 100, which it did. For one week.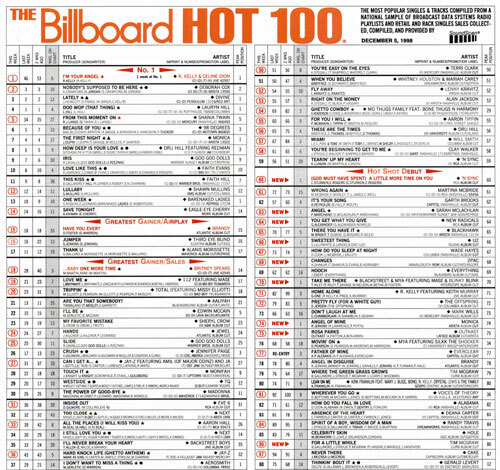 Two months after "One Week" peaked, Billboard made what, perhaps, might be the biggest change in the Hot 100's history: It removed the requirement that radio hits have a corresponding single. (Which belatedly allowed "Iris," the massive Goo Goo Dolls hit, to enter the top 10—months after its peak. It topped the Hot 100 Airplay chart for 18 weeks.)
Reflecting on the first edition of the Hot 100 from 1958, Billboard lamented the differences that had emerged over time. "That top 10's eclectic mix reflected the wide variety of singles that were available at retail stores and the broad spectrum of genres that were heard at top 40 radio," the announcement stated. "Those conditions have changed significantly in the intervening years: Radio has become increasingly segmented over the past few years, and an increasing number of big radio hits have bypassed retail."
This decision allowed the pop charts to make sense again—but it also opened up the floodgates for weirdness in the years to come.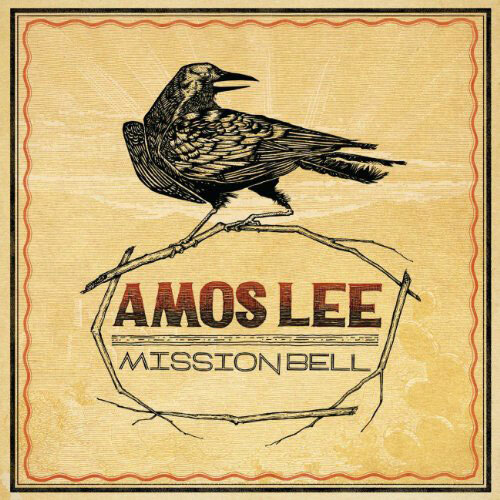 Five other ways that artists and labels have successfully gamed the Billboard charts
two
The number of albums that were listed on the the Pop Catalog Albums chart during its first appearance (the week of May 25, 1991) that are still on the same chart this week. Apparently, despite the fact that AC/DC's Back in Black and The Eagles' ‌Their Greatest Hits 1971-1975 have continuously been sold during that entire period, people are still buying them at a regular clip. Back in Black has been on the Pop Catalog charts for at least 967 weeks over the past 28 years—which means 18 full years of the past 28 years have featured AC/DC's masterwork somewhere on this chart. But compared to Bob Marley's Legend: The Best Of …, which has appeared over 1,359 weeks, Journey's Greatest Hits (1,202 weeks), and Creedence Clearwater Revival's Chronicle: The 20 Greatest Hits, AC/DC has been slacking. (Other catalog albums that frequently appear on the chart: Metallica's self-titled 1991 album, The Beatles' 1, Bob Seger's Greatest Hits, and Fleetwood Mac's Rumours.)
In some ways, Billboard is at the height of its influence, with a long-running awards show and a general interest in ranking stuff in general helping to give prominence to the magazine that did it first.
But there's a problem that has emerged over time—for all the times artists have flipped the script on what has proven to be a fairly rigid chart, and for all the changes Billboard itself has made to the chart to account for structural changes to the music industry in the past 60 years, it remains hopelessly imperfect.
By watching this video, you slightly increase Lil Nas X's chances of topping the Billboard Hot 100 next week.
Part of the reason for that is that Billboard is very much a part of the industry it reports on, meaning that it can be swayed by things such as traditionalist views on the country charts, which very notably sparked the controversy around the current top-ranking song on the Hot 100, "Old Town Road" by Lil Nas X.
In trying to explain itself, Billboard was caught flat-footed, with some blogs under the belief that Lil Nas X was trying to use his song's genre labeling to trick Billboard's algorithm-driven streaming methodology, but Billboard itself finding itself accused of racism. (I personally think "Old Town Road" wasn't hurting anyone by appearing on the country charts.)
Quirks in the chart still emerge in more traditional ways, for reasons that have nothing to do with things going viral and everything to do with dusty old methodology. Even with the shift in the way the Hot 100 is measured in 1998, it's still possible for major acts (particularly those that appear on the rock charts) to top the Billboard 200 but rarely appear on the Billboard Hot 100. In fact, Vampire Weekend, just this week, became the first band in Billboard's history to have three chart-topping albums and no Hot 100 hits. (To be fair, Arcade Fire nearly set this odd record themselves two years ago, except they had one song clip the bottom reaches of the Hot 100 six years ago.)
Is it possible that the Hot 100 is weighted against indie rock? Or that there's a general oversight in Billboard's chart model that hasn't been accounted for, much like the one that prevented many alternative rock songs from charting in the '90s?
Perhaps the solution is more simple: Maybe Vampire Weekend hasn't put enough focus on gaming the charts.
--
Find this one an interesting read? Share it with a pal! And thanks again to Lemonade for the support.