If you're a television nerd, you've been looking at deep interest in ATSC 3.0 for many years. It's a technology that's supposed to make broadcast a lot better, to the point that intermediaries like cable TV are no longer necessary.
Just one problem—its higher complexity level is creating some big headaches for actually releasing it into the world.
As Cord Cutters News reported earlier this week, the major TV maker LG has announced that it will stop including the tuners in its new TVs after losing a patent case that will force the company to pay significantly more to include the tuner. With LG a major supporter of the emerging technology, it is likely a huge setback for the future of broadcast.
The company put it this way:
This challenging and uncertain patent landscape has forced LG to make the difficult decision to suspend the inclusion of ATSC 3.0-compatibility in its 2024 television lineup for the United States. This decision was not made lightly, because LG has been a vocal ATSC 3.0 advocate, a strong supporter of local broadcasters, and a leading developer of television products with the latest NEXTGEN TV technologies. Going forward, LG will, of course, continue to monitor the patent landscape and its effect on LG's own product roadmap and overall industry dynamics.
The problem comes down to a group of patents developed by Dr. Christopher R. Jones and Dr. Maged Barsoum, former employees at NASA's Jet Propulsion Laboratory who developed a technology to optimize non-uniform constellations for bit-interleaved coded modulation—which, for the layperson, essentially means they developed a method to optimize data transmission in broadcast technologies such as television or satellite.
In 2008, the men launched a company, Constellation Designs, that largely engages in patent licensing—a stakeholder in the firm, David Bailey, is a prominent patent attorney—and in 2021, they sued LG on grounds that their four patents were violated. By winning this case, they have shown that they have something of a stranglehold over the ATSC 3.0 standard. Hence why LG is taking its ATSC 3.0-enabled TVs off the market.
(One could argue that Constellation Designs' work might be "patent trolling," but I would make the case that its sophistication in this specific case is not particularly obvious, putting it in a different category.)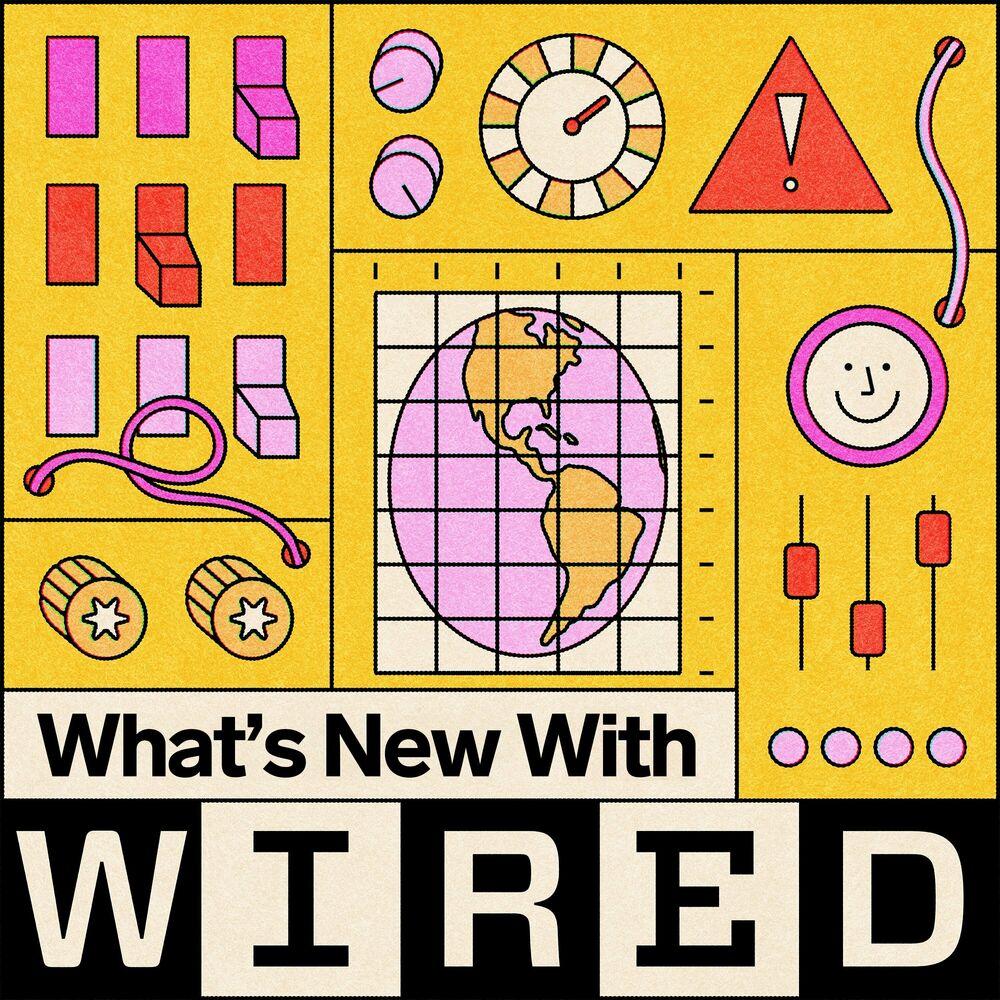 Sponsored By What's New With WIRED
Everything you love about WIRED, quickly. Cut through some of the noise with What's New With WIRED, a podcast that brings you in-depth reporting in just a few minutes each day. Listen to What's New With WIRED where you get your podcasts.
The decision came before a jury in Marshall, Texas, in a town that has long been seen as overly friendly to patent trolls, and despite efforts to change this, Marshall has proven a thorn in the side of major technology companies for years. Earlier this year, for example, Samsung lost a $303 million patent case. While its influence has waned, it has not gone away completely, and the LG ruling more than proves that.
From a financial standpoint, the LG ruling is small ($1.68 million), but would literally double ATSC royalty rates for TVs if it was kept in future models. It is likely to carry deep influence over ATSC 3.0, a technology LG helped develop. If LG thinks it cannot continue to develop the technology, that is a bad harbinger for its long-term uptake.
Now, to be clear, ATSC 3.0 has long been in the works, but its potential influence on modern television is likely to be lessened by the fact that many people use internet-based services such as Netflix, Roku, and YouTube TV as an end run around broadcast-based technologies of this nature.
But the interest in this technology is still high, and there are broadcast enthusiasts who have been waiting with bated breath for next-gen TV to have its moment in the sun. And on top of all that, a lot of investment has already been made in this technology, which means that this patent suit could be an extremely dangerous headache for the future of ATSC 3.0, well beyond the $1.68 million Constellation Designs is pocketing. Other companies that are selling next-gen TV tech, some of which have contributed patents of their own to the cause, are now at risk of similar lawsuits, and that could discourage the whole ecosystem. And broadcasters have already spent millions of their own on ATSC 3.0 deployments.
With the FCC likely to push for ATSC 1.0 to go off the air at some point in the next few years, this one patent lawsuit could gum up the whole works. After all, if LG is selling high-end new TVs in 2024 without ATSC 3.0 tuners and the cutoff date is 2027, that means many will not have access to the technology on their recent sets.
So much for standardization.
Uplinks
Jony Ive working with Sam Altman of OpenAI? Something tells me nothing good will come of this.
Burls Art is one of the best guilty-pleasure watches on YouTube, in part because of the luthier's ability to make functional guitars out of just about anything. Recently, he made one out of balsa wood, a very light wood famous for being used in model planes. It worked—but it didn't stay in tune.
Reddit is now going to pay its users money for good content, which is honestly what they should have been doing for years.