Today in Tedium: Being a child of the 1980s is kind of strange nowadays. I don't feel old but am often quick to make references that date me. Pop culture is obviously a rife minefield for this but I also run into this as a writer and journalist. In my younger days, I was a reporter at Forbes Magazine but was based in Austin, Texas. On occasion, I got to travel to New York and work out of the Forbes office on 5th Avenue. In the early aughts, it was a big time magazine and just felt cinematic. A bustling newsroom with reporters taking calls, editors demanding more info before deadline, and beleaguered copy editors wondering what happened to the American education system. When I got a tour on my first visit, I took a spiral staircase down to the Forbes archives. Though I expected a library like one Indiana Jones would have stumbled upon, instead it was rows of grey filing cabinets. Think of the ones that were behind the accounting department in the U.S. version of The Office. As the archivist explained a bit about how some 75 years of work was organized, I wondered what happens to all this when they digitize the files. Instead, I should have been wondering what happens when publications go bust. What happens to all this history? Today's Tedium is looking at the archives of defunct publications and what, if any, second life they manage to get. — Andrew @ Tedium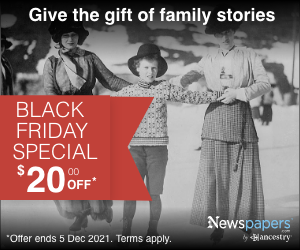 Give the gift of research. This Black Friday, Newspapers.com is offering a $20 discount on its popular Publisher Extra plan—which should prove the perfect holiday gift for the budding newsletter author or historian in your life. Tedium swears by it, and you will, too. Check out the deal here.
26.4%
The year-over-year decline in print ad revenue in the second quarter of 2018 reported by the newspaper chain McClatchy. In the same period, other groups like Tronc and Gannett saw similar losses, but not as much as McClatchy. Nieman Journalism Lab, a media studies think tank located at Harvard University, notes that the closure rate of 21st century newspapers isn't much higher than it was in the 20th century, but audience size and subsequent ad revenue is shrinking at an alarming rate.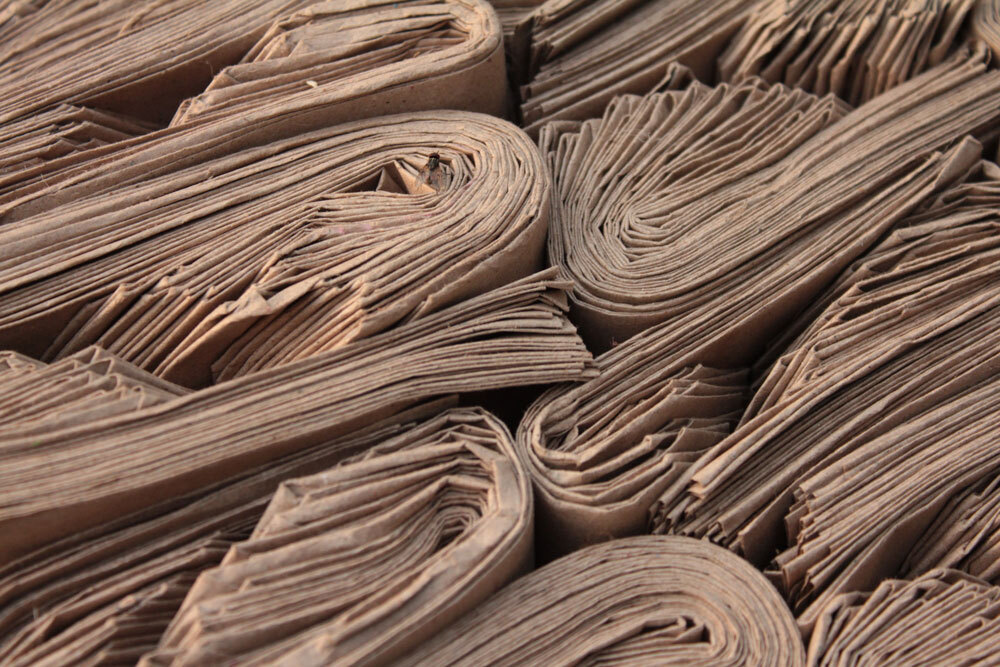 A slow death by a thousand paper cuts
Newspapers and print journalism in general have been dying a slow death for more than 20 years now. While causes and the current state of the industry are very much in debate, there is little argument that print journalism is currently in a dire state. The Hussman School of Journalism at the University of North Carolina Chapel Hill counted some 1,800 American newspapers that have closed since 2004.
The corresponding loss of readership has been shocking, totaling nearly 50 million with unclear evidence whether those news audiences have moved online. For example, Nieman Lab examined the aftermath of The Independent, a British newspaper, choosing to close its print operations in favor of online-only distribution. When the paper made the decision in 2016, its print circulation was only 40,000, compared to more than 58 million online readers. However, those print readers accounted for more than 80 percent of the consumption of The Independent's content.
The consequences of these closures have not been evenly distributed geographically in the U.S. California lost the most daily publications; New York and Illinois lost the most weeklies. More than 70 percent of closures were in metro areas that served hyperlocal communities, like suburbs and urban neighborhoods "where residents have historically relied on community weeklies to keep them informed." Rural communities have seen closures too, of course, but surprisingly, only around 500 of these papers have closed or merged since 2004. The study went on to note that the vast majority of daily newspapers in America have a circulation of less than 15,000 issues.
What happens when a newspaper closes really depends on where it happens. Most major cities still have at least one print publication but closure can be devastating in rural areas. The lack of information can have devastating effects too numerous to list here. However, John Oliver did a pretty great deep dive into the consequences of all this in 2016.
But when a print publication finally closes its doors, there are usually thousands upon thousands of pages of news, some of it the only documentation of people's struggles, achievements, and lives. What happens to these archives once the business is no longer profitable?
"A few things have happened at some sites. We've lost, in the Bundaberg floods, all of the [NewsMail] archive, photographs and backfiles in 2010, and there have been fires at other sites that destroyed other valuable old material."
— News Corp digital executive editor Bryce Johns, in an interview with the Australian Broadcasting Corporation in 2020. News Corp, as in the U.S., owns a number of local Australian dailies, which are also experiencing similar declines in physical circulation. As the papers close, NewsCorp admitted it was out of its area of expertise when knowing what to do with their physical archives.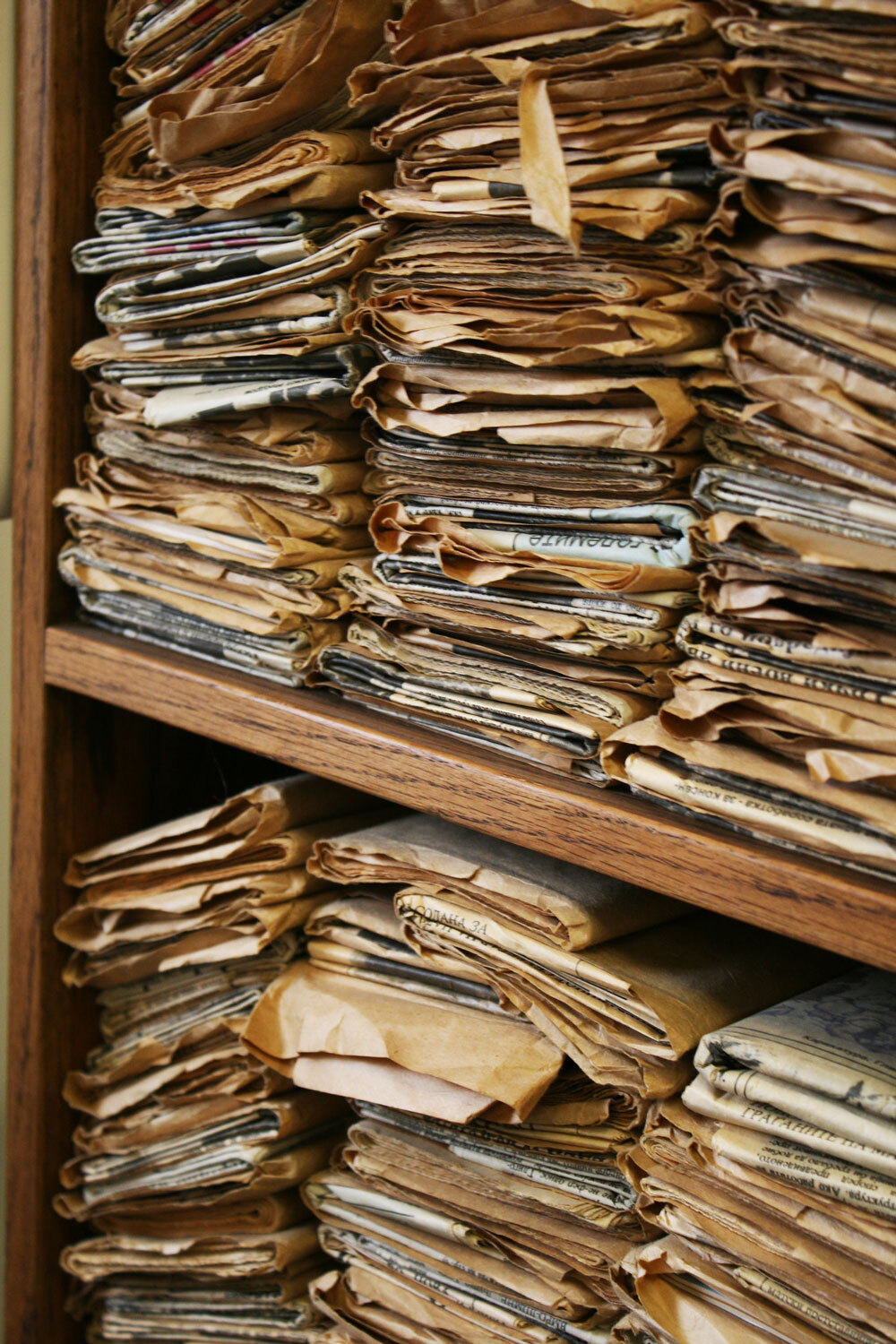 Maintaining physical archives is kind of a pain
In December 2017, Canadian media companies Postmedia and Torstar agreed to exchange some 41 local newspapers. They almost immediately closed most of them.
"While these are difficult decisions to make, they are necessary to manage our cost structure and structural transformation," a spokesperson told The Ottawa Citizen in an email.
In the midst of the hundreds of jobs lost, a few historians, academics, and communities started to wonder what would happen to the archives these newspapers had.
"Those newspapers pretty well represent the one-stop-shop for much of what was going on in the community over a period of time. If something of significance was happening in the community, it was likely in the newspaper," one archivist at a Canadian university told the Canadian Broadcasting Corporation. "If there's one source that can give you a sense of what's happening, politically, socially, culturally, economically, the community newspaper is it."
The vice president of the Canadian Association of Journalists described the situation in more severe terms: "If the story isn't archived or filed somewhere, it only lives in the memory of the writer or those who have read it."
Pretty soon after the closure of these publications, online access to their archives disappeared as well. Though physical and digital archives from these papers were included in the deal, neither Postmedia nor Torstar had immediate plans for the archives when deciding the fate of their host institutions. Spokespeople for the companies only said they had long term hope of digitizing their archives or working with universities to do so.
A good number of Australia's local newspapers managed to avoid total closure in May 2020 when their owner News Corp announced they were moving some 100 titles to online-only, while merging another 13. In addition to the jobs in printing and distribution that were lost, most archivists were also out of work as the company sought to concentrate its collections. News Corp said it didn't have a uniform plan for its archives with some being housed by history societies and local libraries. But the vast majority of these archives are destined for centralized warehouses that have a spotty track record of maintenance.
A former sales manager for The Byron Shire News noted how their entire archives from 1971 to 2000 were destroyed en route to a News Corp facility. "They were rained on and there was no way they could be saved," she told the Australian public broadcaster ABC.
Though there is a drive to fully digitize Australia's newspapers through a database called Trove, various issues limit the full scope of the project. "Most of our national cultural historical record has not been digitised and while Trove is a wonderful, free resource, only a fairly small percentage of our newspapers have been digitised in their full text—and that's generally only up until 1955 because of copyright issues," one academic told the outlet.
And this bottleneck due to copyright is one of the interesting, and frustrating, aspects of old newspaper archives. While they are currently cumbersome and not profitable, they one day might be. As a result, many newspaper owners drag their feet digitizing archives.
And while archives in many English speaking countries face uncertain and likely grim futures, some models for saving defunct papers history have shown promise.
149
The number of years Denver's The Rocky Mountain News published before finally closing in 2009. One of Denver's two major newspapers, The Rocky Mountain News was believed to be one of the oldest, if not the oldest, business in Colorado when it closed, according to the Denver Library. The fate of its archives can be a model for what happens after future, inevitable newspaper closures.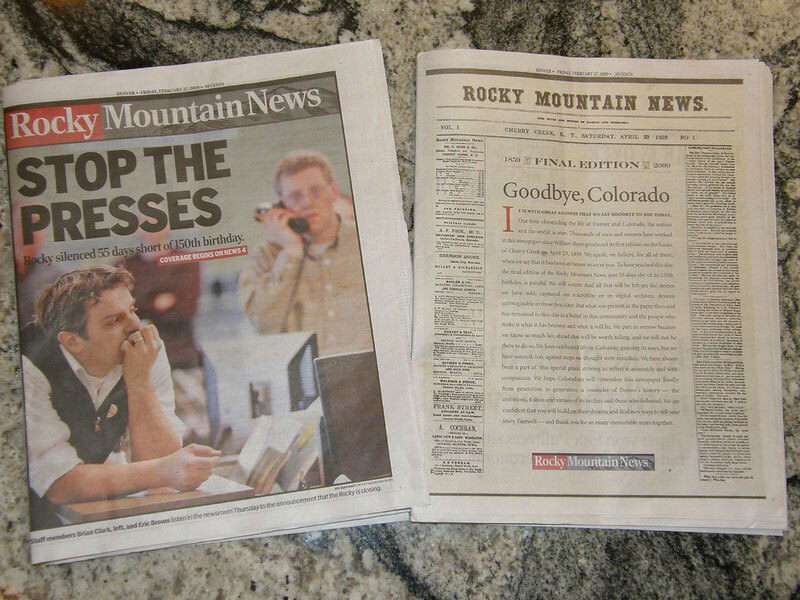 Shuttering a newspaper doesn't mean history needs to disappear
On February 27, 2009, The Rocky Mountain News ceased operations after nearly 150 years in business. The venerable paper was an institution in Colorado often regarded as the paper of record for the region. In the paper's final decade, staff writers and photographers would win a total of four Pulitzer Prizes. News of the closure was met with some surprise considering its reputation but the paper had struggled financially for years.
Still, the paper had buyers interested in acquiring the property. This included Brian Ferguson, a private equity investor from Texas that entered into late negotiations with E.W. Scripps, the owner of The Rocky Mountain News, about buying the paper. When this deal fell through, Ferguson made no secret he wanted to acquire the paper's full physical archive.
"We absolutely remain interested in the Rocky name and intellectual property," Ferguson told the local alt-weekly Westword. "There's some potential for some future value in the Rocky. Reasonable people can disagree on that, but we think it's there. I may be an idiot for saying any of this; I should say, 'No, it's worthless.' But I think there's value there for somebody who's going to put the capital behind it to do something with it—which we're prepared to do."
Professionals familiar with monetizing the archives of defunct newspapers questioned whether or not the deal would be worthwhile. The manager of the Historic Newspaper Archives noted, "You can appreciate the desire to want to keep the paper's record intact, but … it's not a highly sought-after paper."
Ferguson himself seemed to acknowledge the profit limitations of acquiring the paper's archive, explaining he had more of a humanitarian aim in mind. He said to the Denver Post, "The work that was done there is widely recognized as good work, and we'd simply like to see that remain intact."
After two attempts at salvaging some form of The Rocky Mountain News, Ferguson was ultimately thwarted as Scripps chose to partner with the Denver Library in order to house and digitize the archives in what was called a "jubilant announcement". The library also partnered with the Colorado Historical Society to preserve signs, artwork, and other documents.
Much of the archives are now available online through a special Denver Library website with the organization noting, "As of 2015, Library staff and volunteers have made substantial advances in the organization, cataloging, and storage of the RMN archives, in keeping with our mission of making our collections accessible to our researchers and customers."
Perhaps the biggest initiative surrounding newspaper archives, at least in the U.S., is the Library of Congress project Chronicling America, which has made some 15 million newspaper pages available online as of 2018. The LOC typically partners with higher education institutions to preserve various archives, like the Anacortes American, a newspaper that still publishes in northern Washington state. Washington State University received an endowment from the National Endowment for the Humanities to preserve the papers. And with a $324,000 price (which likely didn't cover the full cost of preserving the archives), the cost prohibitions to preserving every defunct newspaper in America should be pretty obvious.
When it comes to newspaper archives, clearly there's no set model for how to preserve them for future generations.
For decades, newspapers have been less about profit motives and this is especially true when we talk about archives. But this lack of interest due to cost and limited reward puts the knowledge of our past, even our recent past, in danger.
Though a few companies are stepping in to help digitize local newspapers (cough, Newspapers.com, cough) these efforts pale compared to the stunning amount of defunct outlets that host our local knowledge. And once these outlets and archives are gone, the people and events that shaped entire communities are endangered memories. Just a fire or flood way from being deleted from history.
--
Find this one an interesting read? Share it with a pal!