Hey all, Ernie here with a fresh piece from Andrew Egan. This time, he talks about NYC, COVID-19, and chance celebrity encounters. You never know when someone famous will start telling jokes.
Today in Tedium: The world's current relationship with the word "normal" (or its linguistic equivalents) is tenuous at best. As words go, "normal" is scrutinized now more than ever. What is normal? What was it? What would the "new normal" look like? What are the adaptations? These questions yield to the things we must confront. They also portend to the silly things we might associate with "normal". Well, at least for New York City and places where the attention hungry congregate. Today's Tedium is looking at impromptu performances in a city that's struggling to locate its beat. — Andrew @ Tedium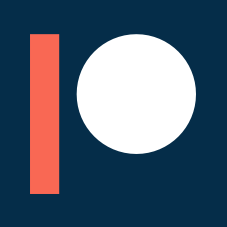 Keep Us Moving! Tedium takes a lot of time to work on and snark wise about. If you want to help us out, we have a Patreon page where you can donate. Keep the issues coming!
We accept advertising, too! Check out this page to learn more.
2245
The address at Broadway and 80th St where you can find Zabar's, a beloved deli and market on Manhattan's Upper West Side. Founded in 1936, Zabar's status among famous locals has led it to be something of a pop culture staple as well. Sitcoms, movies, and SNL have all featured the legendary shop at one point or another. One famous comedian loves Zabar's so much, he agreed to be in a Vampire Weekend music video shot there. Said famous comedian has also regaled waiting customers with his own brand of humor.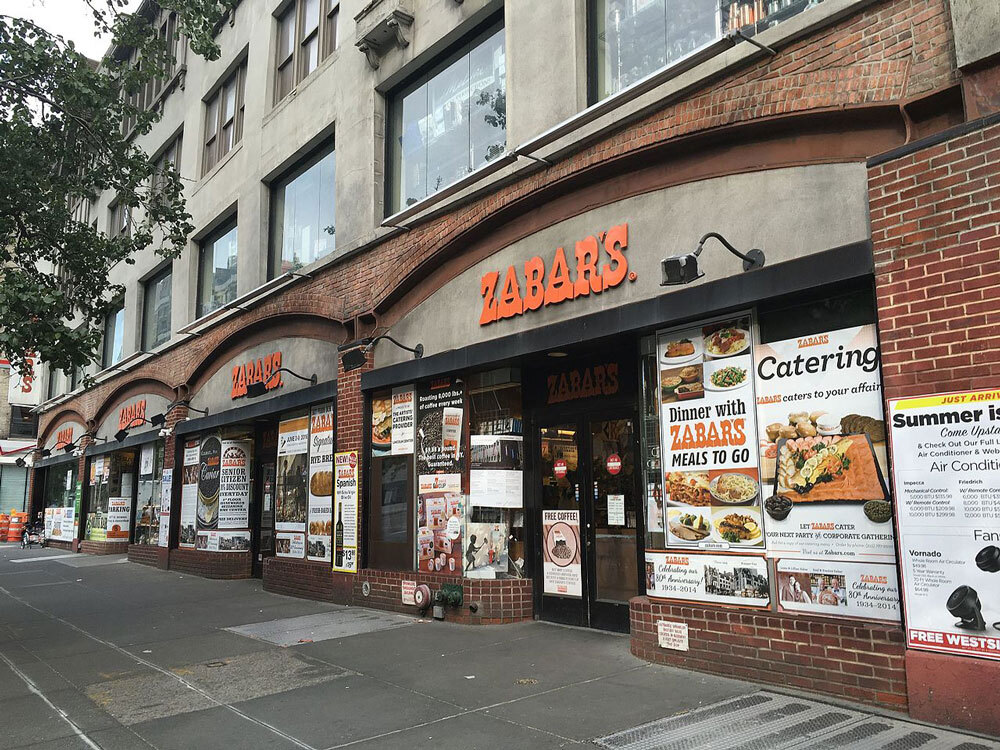 In the retrospectives, we reevaluate normal
If you don't follow New York media, good for you! It's largely a waste of time and incredibly full of itself. (Yes, I'm aware of the irony of that statement.)
Amid the flight of wealthy New Yorkers fleeing quarantine for their second homes came a flurry of op-eds about the death of America's cultural center. As crime and a myriad of complications arose alongside a resurgent Black Lives Matter movement, these "think pieces" and rebuttals came from anyone with enough prominence and time to provide them.
To give you an example of how ridiculous this has gotten in the past few months, we need only look to Jerry Seinfeld. The influential comedian took to the op-ed section of The New York TImes to read the riot act to James Altucher, owner of a Manhattan standup club, for a LinkedIn post declaring "NYC IS DEAD FOREVER".
Seinfeld's prominent response to Altucher's social media post, of course, launched another set of think pieces about the feud, who was right, the merits of the arguments, etc. One ambitious writer on Medium went so far as to call the feud "A Case Study for Writers".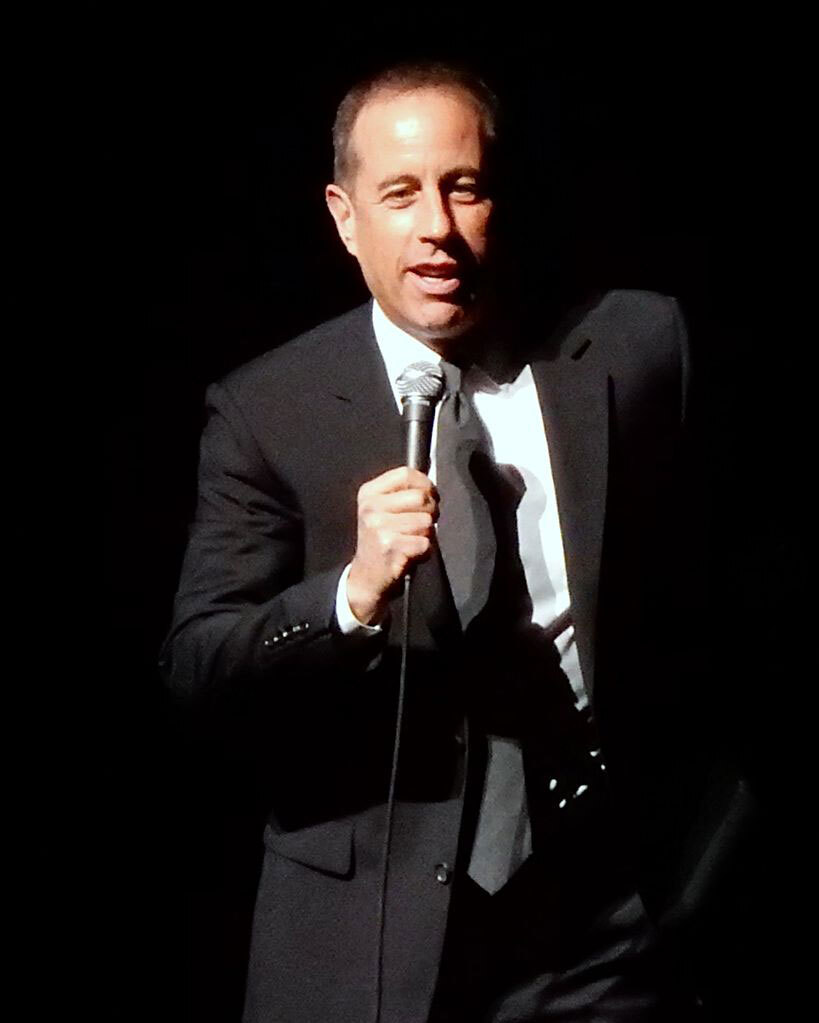 One of these follow up pieces by Columbia University professor Jeffery Sachs, included something of an awkward disclaimer, "(Full disclosure: My daughter and I once watched transfixed as Jerry Seinfeld gave an impromptu and utterly hilarious performance in front of a couple dozen customers at the fish counter at Zabar's, around the corner from the comedy club. No one watching that Sunday morning several years ago could ever dream of leaving NYC, since the hope springs eternal for a repeat performance.)"
I say awkward as this feels less like necessary disclosure for journalistic integrity and more like an "I live in New York" flex. In any case, I do understand. Still what was that performance like?
A little insight was gleaned after reaching out to professor Sachs via email.
He writes, "My daughter and I used to go to Zabar's nearly every Sunday morning and one morning at the fish counter we looked up to see Jerry Seinfeld at the counter. He started bantering with the lox slicers about the fish and whatever else and a crowd gathered. To tell you the truth, all that I remember is his incredible grin, bonhomie, unbelievable timing, and laughter. It went on for 10-15 minutes and then he took his fish and walked on."
When pressed on further specifics about the 2010 encounter, Sachs could only offer that he and his daughter were "Mesmerized. We could have stood there all day." Unfortunately, he could not remember or paraphrase any specific jokes. (I have also not been able to locate any footage uploaded online.) He did add the experience was "Utterly [Upper West Side]."
Before the pandemic, New York was a performance town. As of late September 2020, street musicians are starting to return to Greenwich Village and even Cafe Wha? has begun hosting outside shows under very controlled conditions.
Is New York back to normal when I see Seinfeld strolling down Minetta Lane, ruminating on the benefits of emptier streets? Are stories like the good professor's just part of the New York experience? Am I expecting to see the Rolling Stones play on 5th Avenue from the back of a flatbed truck?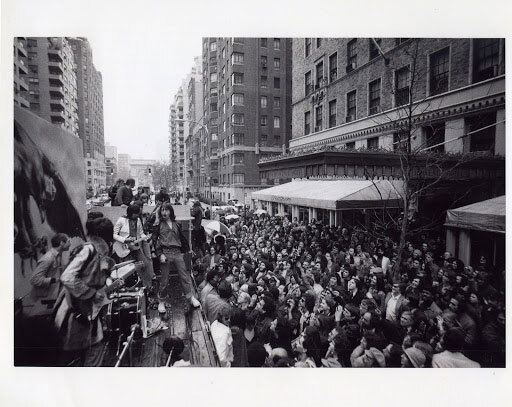 What it was like to have the Stones dropped into your day
William "Bill" Doody was just another New York University student hanging out the lobby of his dorm when he ran into a friend. Somehow, likely from NY radio DJ Scott Muni, the friend learned the Stones were going to hold a press conference at the 5th Avenue Hotel. Having nothing better to do, the duo decided to go if only to get a glimpse of the iconic English rockers.
Much to their surprise, the group arrived on the back of a truck, instruments and all to perform one of their biggest hits. That their new guitar player, Ronnie Wood, was with them confirmed his place in the band.
Muni narrated the scene for his listeners, "They're gonna make an announcement in front of the hotel. It's raining heavily… And shortly we'll have an announcement from the Stones themselves and maybe, if I'm looking at the flatbed truck correctly, we're gonna have some music too and that's the surprise. They're gonna play a number live, right here in the middle of Fifth Avenue. They're gonna pull up right in front where we are now. There's Mick Jagger and the Stones… they're all here. Now you hear the sound; let's pick it up!"
As for Bill's recollection of events, "I just couldn't believe I was standing about 10 feet from the Rolling Stones playing Brown Sugar."
But fate had a special souvenir for Bill. He added, "And I'm really glad The Times ran a picture to prove it."
The next day, he discovered his picture on the front page of the Times Metro section.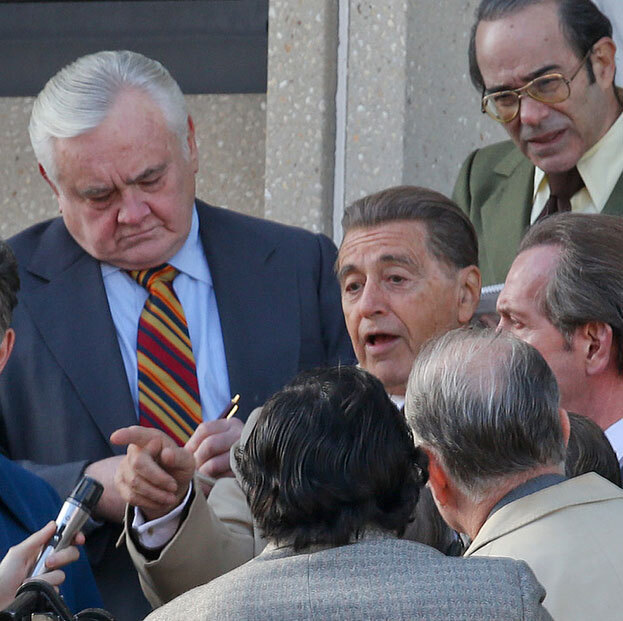 If you want to play Where's Waldo with Bill, here is a picture of him during his time as an extra on the Martin Scorsese film The Irishman. He's the silver haired gentleman just to Al Pacino's left.
Look for the guy on the right, under the tree. Even through the glasses, it's a dead giveaway.
When I asked Bill if this was a unique moment in his life in New York, which has now spanned over 45 years, he admitted it wasn't. Within the next few years, he'd witness a Murder's Row of rock acts in small and intimate venues.
He said, "I've seen a few lucky concerts. I saw John Cale and Lou Reed play at a cool little NYC bar called the Ocean Club downtown in 1976. I saw Led Zeppelin play at the Wollman skating rink in Central Park for $2 in the summer of 1969, and I saw Iggy Pop and his band play a surprise concert at Coney Island High on St. Mark's Place. Iggy was only playing large stadiums by that time. I also saw Allen Ginsberg do a concert at St. Mark's Church in-the-Bowery back in the '70's."
When asked how many were standard concerts, he shrugs and thinks for a moment before adding, "The John Cale/Lou Reed performance was completely unannounced and free. You just had to be there or know someone."
Live in the city long enough and it's almost a right to see something spectacular in the middle of an otherwise ordinary day. Bill wonders if that right is from a long lost era. Pre-pandemic patient tourists just needed to wait at the subway station under Rockefeller Center to prove it. Kinda.
31M+
The number of views of a recording of Miley Cyrus and Jimmy Fallon performing on a subway platform beneath Rockefeller Center, where NBC Studios is located. Strangely enough, the video was posted by a passer-by and has garnered significantly more views than anything released by Fallon's official page. The subway performance schtick wasn't the first with Cyrus and it would be far from the last.
Commercializing once-in-a-lifetime moments
To say that impromptu performances by famous people are anything but marketing stunts, especially in a media saturated city like New York, would be disingenuous. (With the exception of Seinfeld who just seemed to want to make people laugh while waiting for their lox and whitefish.) The Stones, Lou Reed, and Iggy Pop were all trying to sell records to people like Bill. If that means Zeppelin has to play a skating rink, so be it.
Still, one of the most flagrant capitalizations of the "Only in New York" moments has to be Jimmy Fallon and his subway performance series. Rather than surprise commuters at random stations, Fallon's guests deign themselves to enter the nearest option, just under one the city's most popular tourist attractions.
Flanked by security and sporting cheesy disguises, Fallon joins his guests, which have included Christina Aguilara, Maroon 5, and U2, in a dispirited song or two while onlookers convince themselves this is a once in a lifetime moment.
The Alanis Morissete version is pretty good though, if Christmas themed and a bit weird with the song choices:
Though Fallon has yet to reintroduce his subway schtick for a pandemic world, other artists are more than willing to step into the fold. In late September 2020, Latin superstar Bad Bunny live streamed a mobile concert that traveled through streets in the Bronx and Washington Heights.
Though initially reluctant to do a concert with no direct audience, he added, "But I'm accepting the new reality and I hope people enjoy this. We need it." With artists' share of music revenues at hilarious lows and large scale concerts banned for the foreseeable future, Bad Bunny might have given New York its most altruistic impromptu performance since Seinfeld in 2010. (If only he had hit 5th Avenue on his flatbed… The opportunity is still there Jerry.)
Not bad for a guy that leaves normally unflappable parents, well flapped.
What's going to happen to New York City? I have no clue. Any one that says they do… well, they might be right. Enough people are making predictions that someone inevitably will be. The city and its beloved and bemoaned density might make a return to "normal" impossible. Maybe this time next year, we're watching Bad Bunny pop up in Washington Square Park.
The random celebrity encounter, whether performance based or just waiting in line at a deli, seems like a pretty good metric for what "normal" used to be in New York City. All things considered, those moments aren't likely to go away.
No, "normal" is when a manufactured moment ensnares tourists and midtown workers for the sake of publicity. There's nothing more normal for New York City.
--
Find this one an interesting read? Share it with a pal!