Hey all, Ernie here with a piece from new contributor Calvin Kasulke, a ShortFormBlog alum who followed a strong interest in a certain kind of body wash well past the store shelves to surprising lengths. Here's where the journey took him.
Today in Tedium: In February 2010, Old Spice launched a massively popular ad campaign featuring Isaiah Mustafa, a horse, and their "After Hours" body wash scent. By that spring, the ad boasted over 12 million views on YouTube alone; almost a decade later, it has well over 56 million views on YouTube, Isaiah Mustafa is starring in blockbusters like It: Chapter 2, and After Hours body wash is nowhere to be found. But I'm a huge fan of this now-obscure body wash, and I couldn't accept that it had just vanished without a trace. In today's Tedium, I tried to figure out where, exactly, Old Spice After Hours body wash went. — Calvin @ Tedium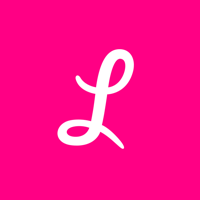 A sponsored message from

FYI—renters insurance covers your stuff (phone, bike, etc.) from theft wherever you go: The name might not spell it out, but renters insurance is actually 'stuff insurance'. Ever worry about your phone getting swiped at a cafe or bar? Well, you won't any longer—get insured with Lemonade in 90 seconds, starting at $5/month.
$26.95
The price of one 16-ounce bottle of After Hours body wash available from an independent seller on Amazon, when converted to USD from United Arab Emirates Dirham (AED). (Sorry, it's only available to ship within the UAE.) That's a steep price upgrade for what was once a $6 bottle of soap; generally it sells for about triple the cost of what it once did on the market.
The man your man could once smell like
Count me among the millions of marks who were charmed by Old Spice's tongue-in-cheek hypermasculine marketing campaign, because I religiously used After Hours body wash for a few years in the early part of the decade. About a year ago I went looking for a bottle of the stuff online, thinking my local Walgreens just hadn't had it in stock for a while. Instead of $6 liquid soap, I found a few sellers on Amazon selling two-packs of After Hours body wash for $99 (I was too stunned to take a screenshot; mea culpa), and subsequently learned the product had been discontinued.
Considering Old Spice's previous ad push hawking this specific variety of body wash, and the continued existence of other products in their "Red Zone" collection—including the still-available After Hours deodorant—this nixing of their former flagship scent seemed like an odd move.
So the stuff probably just didn't sell, right? It's the most plausible explanation, and a Jezebel column from July of 2010 did report that sales of Old Spice body wash fell 7 percent in the months since the "The Man Your Man Could Smell Like" ad campaign launch, citing a report from WARC. The blog then blamed the campaign itself for the dip in sales, which, sorry Isaiah Mustafa.
But that theory was disputed, and ultimately the ad campaign—and the body wash sales numbers—were vindicated by the World Advertising Research Center (WARC), an ad-industry watchdog of sorts:
Elsewhere, Procter & Gamble picked up the Film Grand Prix at Cannes 2010 for Old Spice's "The Man Your Man Could Smell Like" execution from Wieden & Kennedy, which has become a major viral hit.

Despite reports to the contrary, Nielsen data shows that sales of the Old Spice Body Wash range as a whole rose by 55 percent over the last three months, and by 107 percent in the last month alone.
None of these numbers highlight sales of the After Hours scent specifically, so we can't know how popular or unpopular it was in comparison to its not-yet-scuttled "Red Zone" brethren.
Either way, it's clear Isaiah Mustafa raised the profile of the Old Spice brand … if not the actual product he was selling.
"I'm sorry to be the bearer of bad news but After Hours Body has been discontinued. Give one of our other scents a try."
— A 2018 tweet from the @OldSpice Twitter account, slightly edited for grammar. Based on a search of tweets online, people were starting to have trouble finding this product as far back as 2013, with one Twitter user writing: "@OldSpice discontinued their 'After Hours' scent of body wash and deodorant and my fianceé is threatening to leave me as a result."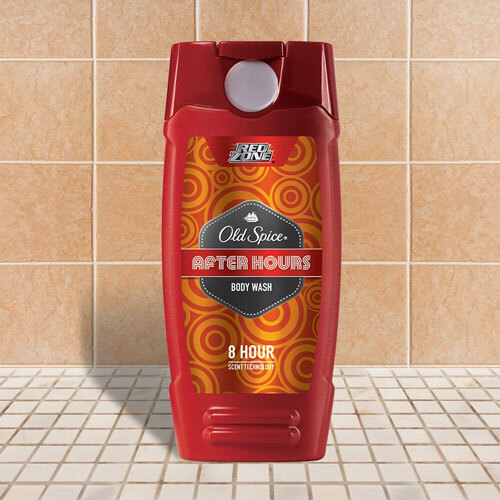 Five examples of people desperate to use After Hours Body Wash that we found on forums online
"BRING IT BACK! This body wash was great! Always used to get compliments on how nice I smelled… and it really did last! I still use the After Hours deodorant, which I also highly recommend. A secret weapon that needs to be in every man's arsenal. Tell your friends! Let's petition Old Spice to reinstate one of their best products of all time!" — 8/19/2019, Old Spice website
"PLEASE BRING THIS BACK. Please!!! This was hands down the best body wash I've ever used. None others have been satisfactory. I'm not even kidding, this body wash would make me feel confident, and all my girlfriends have loved it. It's like waking up on the right side of the bed in the morning. Please continue producing this product!" — 7/12/2019, Old Spice website
"Not worth $35, but I didn't have much of a choice. Can't find this stuff anywhere!!!!" — 3/6/2017, Amazon review of Old Spice Red Zone Body Wash, After Hours, 16 oz
"This used to be made and sold everywhere regularly. Then Old Spice stopped making it. It was their best scent ever and I'd always buy it for my husband. Wish they'd make it again." — 7/1/2018, Amazon review of Old Spice Red Zone Body Wash, After Hours, 16 oz
"No one has it now … I've looked everywhere … my boyfriend loved that stuff and I've been trying so hard to find it somewhere so I can get it for him for Christmas. :( :( :(" — 2018 comment to a Facebook post on the Old Spice page from 7/14/2013, asking if the company had discontinued After Hours body wash.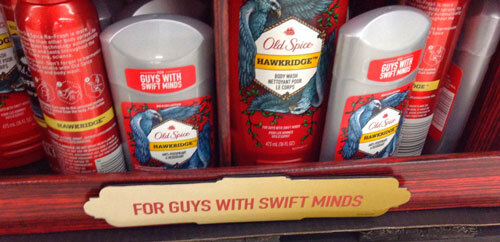 A prevailing theory in the Old Spice fan community involves a class-action lawsuit
Anecdotally, however, people really, really, really miss After Hours body wash, and they want to know what happened to it. And the deeper you dig in the message boards and comment sections, the more often you'll find a second possible explanation popping up: Speculation that the discontinuation was caused by a class-action lawsuit.
Old Spice and brand owner Procter & Gamble did not respond to multiple requests for comment on this story, so the following theory remains unconfirmed. Still, the timeline is compelling: In March of 2016, the first attempt at a class-action lawsuit was brought against Old Spice. A Virginia man named Rodney Colley filed a claim alleging that using Old Spice deodorant resulted in severe rashes and burns on his underarms—and, if various blog comments were to be believed, he was one of at least a hundred others experiencing similar issues as a result of using their product.
After Hours was one of the deodorants named in the suit, which asked for $5 million in damages, but no body wash scents, After Hours or otherwise, were mentioned before the case was dismissed by an Ohio district court in October of that same year, having been won over by P&G's argument that "this case is a collection of individual product liability claims which are unsuited for class treatment."
For what it's worth, 2016 is also the first year comments about the sudden unavailability of After Hours body wash start to appear online.
Then, in 2018, another class action case was brought against Old Spice and P&G. It made the same claims about the same Old Spice deodorants. Again, the After Hours deodorant is named, but body washes remain absent from the discourse—at least in the lawsuit. Commentary online is a different story. Also in 2018, without further explanation, the official brand account tweeted that After Hours body wash was officially discontinued.
Speaking of online activity, a 2019 Old Spice press release and recent website redesign seems like the brand might be pushing back on some of these class-action accusations, with slogans like "Trusted grooming since forever" and a new focus on "the freshest ingredients" in their products. (Presumably "fresh" as in "won't cause chemical burns.") The website even directs users to a new Old Spice "ingredient transparency" initiative. Before the redesign, After Hours wasn't listed on their "Oscentuaries" page commemorating discontinued scents, likely because the deodorant persists even though the body wash doesn't.
It's possible none of these things are related, and P&G cut After Hours body wash from its product roster for neither lawsuit nor sales related reasons. It's impossible to determine without the company itself weighing in. Though this department also declined to respond to questions about this topic, consumers can reach out to the P&G archives team with their own inquiries about Old Spice history if they so wish.
Not long ago, I found a bottle of After Hours Body Wash in the back of a drawer. For reasons of journalism, I put it up for auction on eBay.
Admittedly the bottle was about half full, and scarcity hasn't compelled anyone to pay $20 for that (yet)—but I did speak with an eBay user who considered buying my half-used, three-year-old bottle of body wash, who had this to say:
"I don't remember the last time I bought a bottle [of After Hours]... I tried other ones and didn't care for 'em. Haven't bought another Old Spice bottle since. Hopefully they bring it back! Please let me know if you hear back from the company. Would love to know why they discontinued the scent. Seemed pretty popular."
--
Find this one an interesting read? Share it with a pal! And thanks to Lemonade for sponsoring us this time out.
Also, a big shout-out to Calvin for his debut piece on a perfectly tedious topic. See ya next time!