Hey all, Ernie here with a piece from the always-reliable David Buck about his favorite subject, music. This time, in a natural successor to our last piece, he's taking a collector's viewpoint on things …
Today in Tedium: Many readers know I'm a huge fan (and collector) of The Dr. Demento Show. What folks may not realize is that my musical interests extend far beyond comedy, novelty, and the obscure. Collecting music across a variety of genres and formats has been a mainstay hobby of mine for over 20 years. When I started, flea markets and yard sales provided a large part of my collection. As I later discovered eBay and other online services like GEMM, the internet became a portal into building a bigger, better collection. In today's Tedium, we're talking about a record collectors' favorite activity—crate-digging. Only this time, it's digital. — David @ Tedium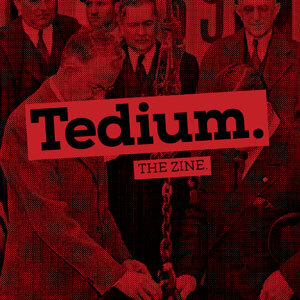 Last chance for a zine: The third issue of the zine is (finally) done! The only thing that's missing is your name on the back page. Want a copy? Support us on Patreon at a $5 level or above ($8 for international) by midnight Saturday to get in before the deadline. Time is running out—so act now!
250K
The approximate number of unique LPs and CDs available on the Global Electronic Music Marketplace (GEMM) circa 1996. Founded by Roger Raffee and Jim Hall in 1994, GEMM ended up being huge in the late 90s to early 2000s, but slowly came to be overshadowed by other services. It was a unique time for the used music market—eBay wouldn't come along for a few years and Discogs even later than that. With GEMM, what began as a way to sell LPs and CDs online eventually expanded to books, merch, and video. At its peak, over 35 million items were available for sale on the site.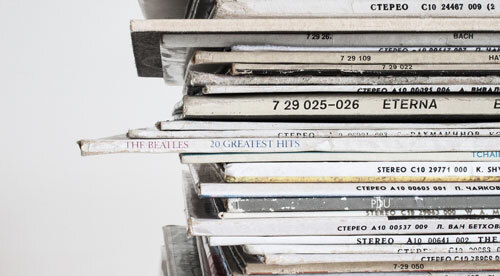 Crate digging in the 21st century
It's no secret that CD sales are steadily falling and have been for some time. Ditto for downloads. Streaming is more popular than ever, and most music is extremely accessible to anyone with an internet connection these days. Yet in 2017, something interesting happened—vinyl sales hit a record high not seen since 1991. To the surprise of absolutely nobody, this was mostly due to sales of albums by The Beatles. The following year, vinyl sales climbed even higher. While those numbers might sound impressive, they only account for a small percentage of total music sales but it's unlikely to change any time soon. Vinyl is going to stick around for a while.
Crate digging—the process of looking through record bins in a desperate search for the next album you're looking for, or perhaps never knew you always wanted—is a tried-and-true method of searching for music, both old and new. At different points throughout our lives, we find ourselves discovering new music or desperately seeking the sonic remains of things we once loved. Some feel a compulsion to search for records, while others just like to see what they can find.
The trouble is that record stores are disappearing and it isn't always easy to find large quantities of vinyl to sort through at a yard sale or thrift shop. Unless you want several copies of the soundtrack for Dr. Zhivago or Herb Alpert's Whipped Cream & Other Delights. I always seem to find those, a smattering of polka albums, some Reader's Digest bargain records and plenty of outdated comedy albums. I always seem to find those lining the shelves of such establishments.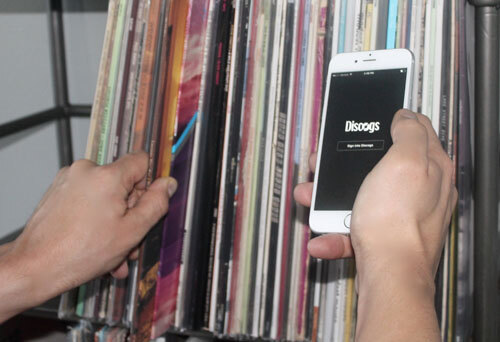 Yes, Discogs has an app these days.
Sure, eBay is a decent place to find the occasional deal on records, but Discogs is by and large the best place—short of real-life crate digging or otherwise stumbling upon an item—to buy and sell physical music media online.
Per a beautiful infographic at their own website, Discogs began as a database for electronic music in 2000, founded by a DJ Kevin Lewandowski. Between 2004 and 2007, the site grew and expanded until all genres were finally completely added to the database. Through the next decade, the database only continued to grow and expand, culminating in a database featuring over 11 million releases—all added by over 69,000 dedicated users.
Discogs is the perfect website for music fans, enthusiasts, musicians, journalists, and just about anyone. But, why this hobby? Why now? Well, Henry Rollins—of Black Flag fame—has one idea. As he told U Discover Music:
After you hear how good it sounds, and how much fun it is to get the record when it comes out… you're like, "Man, I'm so happy I scored this." Cartwheels on the way home. That joy, and just how good it sounds when you play it back, I think it just becomes a real analogue part of your life … Vinyl to me is just more of a human investment in yourself, in the listening experience.
This sentiment is echoed across a variety of sources from Reddit to personal blogs to Forbes. Vinyl enthusiasts like Vinyl Eyezz and the professional audio reviewer/former hi-fi audio salesman Steve Guttenberg are helping folks from all walks of life get into collecting and listening to physical music. Then there's the podcast The Vinyl Guide, hosted by Nate Goyer, which manages to take a deep dive into some of the most interesting and unique vinyl around, including interviews with Jello Biafra, Joe Satriani, Dweezil Zappa, and many more.
As Mario Aguilar of Gizmodo put it in 2014: "There's something wonderfully interactive about putting on a record, listening to a side, and then flipping it over to hear the other side. It makes the listening experience something in which you are constantly physically and emotionally involved. It's social, and fun, a far cry from the passive aural experience of CDs or digital."
While nostalgia and the tactile sensation of interacting with a record are certainly part of the appeal, but there's much more to it than that—the music is what reels me in every time.
Buying music is also a great way to support the artists, but mostly, it's just a fun hobby.
"I'm a music fan and someone in the music industry. I love Spotify and iTunes and SoundCloud. If you introduce me to a band, the first thing I'm going to do is listen to them on Spotify. Then I might buy the album on iTunes on my phone. Then maybe, if I really like it, I'll buy the record. At that point the price of the vinyl doesn't matter as much."
— Richard Lynn, proprietor of Super Secret Records, a micro record label based in Austin. In a 2014 interview with The Austin Chronicle. He started putting out CDs and singles in 2001, transitioning to vinyl when the demand began to climb for the older format.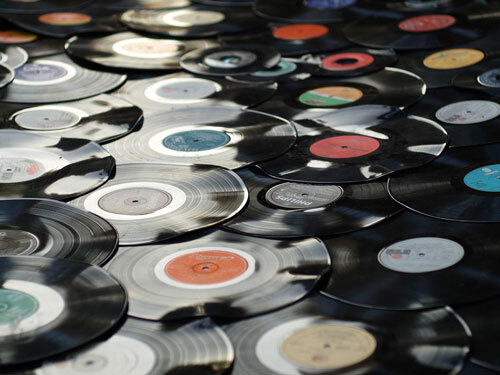 The juxtaposition of streaming and physical collecting
Navigating the ever churning sea of audio content available on most streaming services feels like a form of digital crate-digging itself, albeit without the fun or practicality of getting something you can hold in your hands.
I've always been a physical media guy—collecting music on vinyl, cassette, and compact disc since I started in the mid-90s. A few 8-track tapes and at least one reel-to-reel (Simon & Garfunkel's Bookends, for those curious to know such things) have made their way into my collection over the years as well. The wonderful review database AllMusic (which we wrote about in 2016) certainly helped with discovering new music, but two newer innovations drastically simplified the virtual crate digging experience—the ability to legally download and stream music.
When downloading and (a bit later) streaming happened along, I began to use them, but continued to collect physical media. Even in the age of YouTube, some of the music I collected—like Martin Mull's albums from Capricorn records—was only available on that format. Some of it still is only available on vinyl or via a video/file ripped from the vinyl and posted somewhere online. Over time I've come to realize that—just like Richard Lynn—I tend to use streaming as a tool/testing ground for deciding what to add to my collection, but it varies for each collector. Spotify effectively serves as a sampler for albums to add to my constantly expanding collection and a way to as writer Cherie Hu says, "do all of the tedious work of music collecting for us."
Navigating the wealth of music on any streaming service harkens back to my own days of digging through the used bins at thrift stores, yard sales, flea markets, and record stores. The only difference is that instead of sifting through crates in the dim lighting of a shop somewhere, I'm at home sifting through a plethora of recommended albums and related artists—brought to me by the series of equations that make up mysterious Spotify algorithm.
50M+
The number of individual tracks available on Spotify's streaming service. The streaming music giant also boasts a large number of active users—over two hundred million—half of which are premium users. That's more than a hundred million people who pay $9.99/month to avoid commercials and curate their own playlists and libraries on the service...and I'm one of them. Recently, a German developer named Krispin developed Discogs to Spotify, which aims to peek at a user's Discogs library and add those albums to the same user's Spotify library. The code is available on GitHub, for those interested in such things.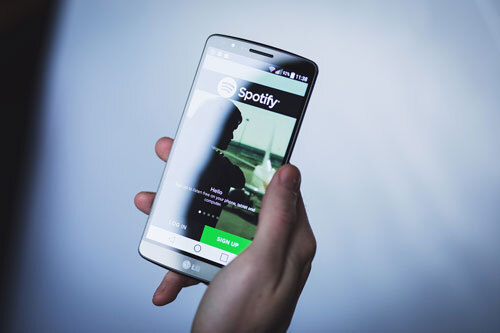 Talking 'bout the algorithmic blues
I grew curious about the Spotify algorithm after seeing how eerily close to my taste their suggestions were. They were surprisingly on point.
"Oh," says Spotify, "So you like Todd Rundgren? Then maybe you'll also enjoy music by The Tubes." It's true; they're two of my favorites, both of which I've collected across various formats.
"Dig Frank Zappa?" The prophetic home page inquires, "Then why not try out Soft Machine or King Crimson?"
Soft Machine is similar to Zappa's lengthier, jazzy work like Hot Rats, Waka/Jawaka, and The Grand Wazoo—all three of which I played on the service earlier in the week. King Crimson was also a great fit. What surprised me the most were all the albums Spotify recommended that put amazing musicianship, deeply complex composition, and fascinating lyrics in the spotlight. The suggestion to listen to Gary Wilson made sense because I regularly spin the music of R. Stevie Moore's—a notable contemporary of Wilson (who is also great, by the way).
How did Spotify know I would like Bikini Red by the Screaming Blue Messiahs? What part of the algorithm determined I might enjoy bands like The Soft Boys, Flash & the Pan, or King Kong? Did I like these recommendations? Yes, I very much did. I ended up adding many of them my Spotify library and later, purchased physical copies of most of them.
My curiosity about the algorithm led to a fascinating piece by software engineer Sofia Cioccia that breaks down how the algorithm works to curate—or dig through the digital crates—for us. Per Cioccia, Spotify uses three models to help create the "Discover Weekly" portion of your account: Collaborative Filtering models, Natural Language Processing (NLP) models, and audio models. The first looks at how you and others behave on the service, followed by some elaborate, matrix-filled math. NLP models look at text, while audio models analyze raw audio tracks.
"Ultimately, this reading of the song's key characteristics allows Spotify to understand fundamental similarities between songs and therefore which users might enjoy them, based on their own listening history," she explains in her piece, which is well worth checking out.
Eric Boam offers a slightly different approach to decoding the algorithm using data analysis of his own feed.
"Algorithmic recommendations in Spotify are easy to get to and pretty much in line with my current tastes," he writes. "As I looked deeper into the data, I saw that they didn't do much to get me out of my comfort zone."
$34
The cost of a subscription to Black Box Record Club, a record-of-the-month subscription service based in Chicago. I joined Black Box Record Club on a whim because of their basic premise—they send subscribers two records each month based on a taste profile, Discogs collection, and (you guessed it) Spotify listening history—and a bit of frustration over both real-world and virtual crate digging. My tastes are certainly eclectic, but they managed to come through with a fantastic offering—a 180-gram vinyl copy of Frank Zappa's 1974 record Overnite Sensation and a brand new copy of a recent They Might be Giants release called I Like Fun. I'm impressed with the service, but there are others out there like Vinyl Me, Please and Vinyl Moon that are just as worthwhile, but in different ways.
Some of my favorite vinyl finds over the years
Everyone has a favorite song or album that means something special to them. Each of these records All of these are on vinyl and all of them were acquired through local record stores.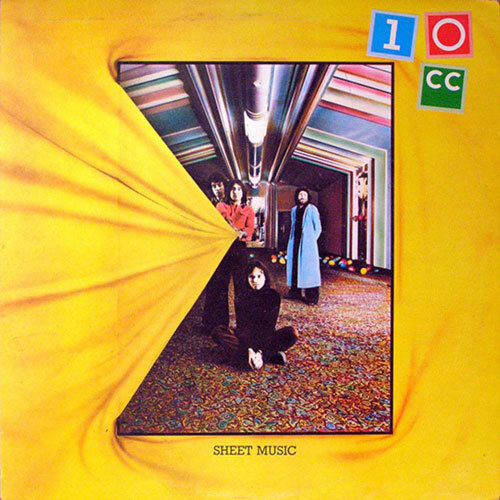 10cc, Sheet Music
On the British band's second outing, they bring a mix of rock, humor, and art to the forefront.
Through the course of an album band member Kevin Godley refers to (in the liner notes of the CD remaster) as "the peak of 10cc's artistic expression" we have songs about Wall Street, about being the worst band in the world, commentary on world affairs, and the bizarre "Clockwork Creep"—a tune told from the perspective of a time bomb.
The Tubes, Outside Inside
On their 1983 outing, The Tubes finally achieved commercial success with the hit "She's a Beauty." There isn't a bad track on the record. Tubes singer Fee Waybill duets with Martha Davis of The Motels at one point, there's a tribal tune, a raucous dance number, an avante garde sound collage and more. I listened to this record every day while recovering from a medical procedure in 2018 and still give it a spin once every few weeks, along with another Tubes record The Completion Backward Principle. One can rarely go wrong with The Tubes.
Devo, Freedom of Choice
I walked into one of my favorite record shops to the sound of "Girl U Want" playing over the store's PA system. Knowing that this particular store's in-store musical selections are comprised of a record from the store's inventory, I decided to ask if the record was for sale. After all, Devo is almost always on my "want list" when it comes to vinyl records.
"It's slightly warped … is that OK? You're not just buying this to resell it at a markup, right? You really are a DEVO fan?" The guy behind the counter asked, several times. He was actively trying to dissuade me from buying the record because he wanted it for his personal collection. Eventually, he sold it to me for a few dollars, but it was quite odd to go through such an interrogation just to get a copy of the album containing "Whip It."
Social commentary, synthesizers, Booji Boy, and a fan club insert: Who could ask for more?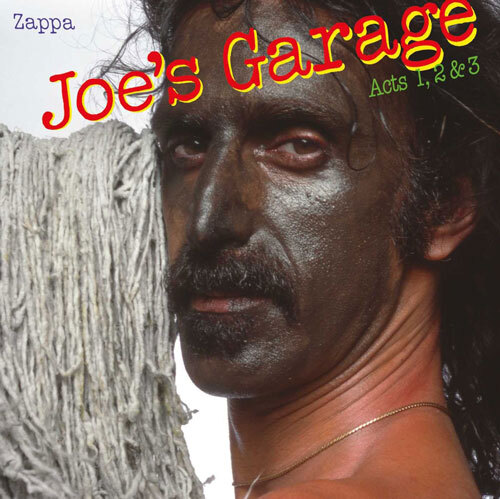 Frank Zappa, Joe's Garage Acts I, II, & III
Frank Zappa is another artist who is always on my "want list." Following a long day of finding almost nothing at all, I came across a battered copy of Zappa's 1979 opus in the cutout bin. This classic double album is the story of Joe—a guy who starts a garage band with his friends—and his journey through love, loss, the illegalization of music, and coping with the tragedy of a post-music world. Much of the album is tongue-in-cheek and occasionally scatalogical, but is played with such fervor and masterful musicianship that it can easily be considered a masterpiece in Zappa's catalog. This copy had a newspaper clipping from a show Zappa played in Colorado Springs on the inside of the box, but unfortunately, the record for Act I recently warped beyond the point where it would play properly. I need to get a new one some day.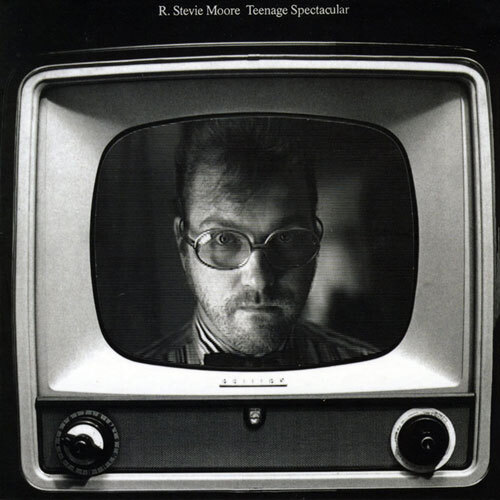 R. Stevie Moore, Teenage Spectacular
Here's one I never expected to find in a crate at a record shop. One of several R. Stevie Moore albums released on the Paris-based New Rose record label, it's also probably one of the most accessible. Songs range from rollicking rockers and experimental new wave to sullen songs about being alone, with plenty of Stevie's expert playing, inimitable humour, and bizarre sound collages The cover is pretty cool too; it's a television screen with a picture of Moore in the frame. When you pull out the record sleeve, the TV screen goes empty in a simple—but awesome—visual effect. The record is solid from start to finish and is as good a place as any for jumping into Moore's massive ouvre.
"Don't leave your records in the sun … they'll warp and they won't be good for anyone."
— John Hartford, from his 1976 song "Don't Leave Your Records in the Sun." Hartford's sage advice holds true to anyone and the song perfectly emulates the experience of listening to a truly sun baked record, with Hartford creating the sounds of skipping, warping, and wobbling with just his vocals, banjo, and famous stomping board.
There is a certain magic to finding new music online and virtual crate digging seems to be the future for many of us.
At the end of the day, I also like to own my music in some sort of physical form—just in case it disappears from streaming, as Zappa had a tendency to do for several years prior to 2012, when the entire catalogue was re-released and made available on streaming services.
I tend to prefer vinyl because of the emotional, nostalgic, physical connection to the format and though I am by no means an expert on the format, vinyl sounds much better to my ears than other formats.
Crate digging in one form another will probably always exist, but it'll be interesting to see how the future of music listening plays out. Then there's Record Store Day, but that's a story better told by Night Flight.
Though vinyl may make up a smaller part of the overall musical experience and may one day fade away, it's "comforting" to know that we'll always have CDs.
--
Find this one an interesting read? Share it with a pal!
And again, the third issue of the zine is finally ready for prime time—in case you want a copy, sign up on Patreon by Saturday night! Thanks again, and see you next week!
Correction: An earlier version of this article misstated the number of subscribers and active users Spotify had. We regret the error.